⚠️ Find Government Funding in 7 Days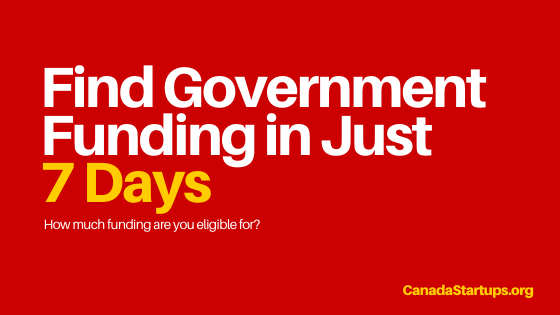 As a small business owner in Canada having sufficient funds to use towards your business could mean the difference between success and failure.
The Canadian government offers A LOT of support for it's entrepreneurs and small business owners and they do this via government funding programs. While these funding programs exist in the form of government grants, government loans, tax breaks and tax credits, the difficult part is knowing how to find government funding for your small business.
Most of the funds available come from various levels of the Canadian government (local, provincial and federal). And just that alone makes it difficult for a regular every day, busy business owner to search for funding.
It's a lot of work.
Many often get discourages since they often focus on the local government office in which you will most likely hear "no there is no funding available", and while this may be the case in your small little town, it doesn't mean that funds are not available for your business provincially or federally.
So in this article, we are going to show you how to find government funding in 7 days!
⚠️ Find Government Funding in 7 Days
As a dedicated small business owner or an entrepreneurs looking to startup, your missing to find government funding for your small business is critical.
Waiting too long to find the funds that you desperately need can lead toward failure, so it is critical to start the funding search process as fast as possible.
While there are a few things you need to do before you can start your funding search, this process will assume that you've already completed these steps which include:
Clearly understanding your business model
Having developed a detailed business plan
Breaking down your funding needs in detail
If so, you can proceed with the funding search.
First step to find government funding
To find governmetn funding for your small business, the first step is to figure out where to look.
Since governmetn funding is offered on multiple levels of the Canadian government, you need to be ready to start the search at the local government levels, proceed to the provincial level and eventually do the Canada wide, federal level search for funding.
A good place to start if you are doing this on your own is the Canadian government website.
CanadaStartups.org recently conducted a survey which collected information of those individuals looking for government funding information and how quickly they were able to find what they needed.
See the below pie chart.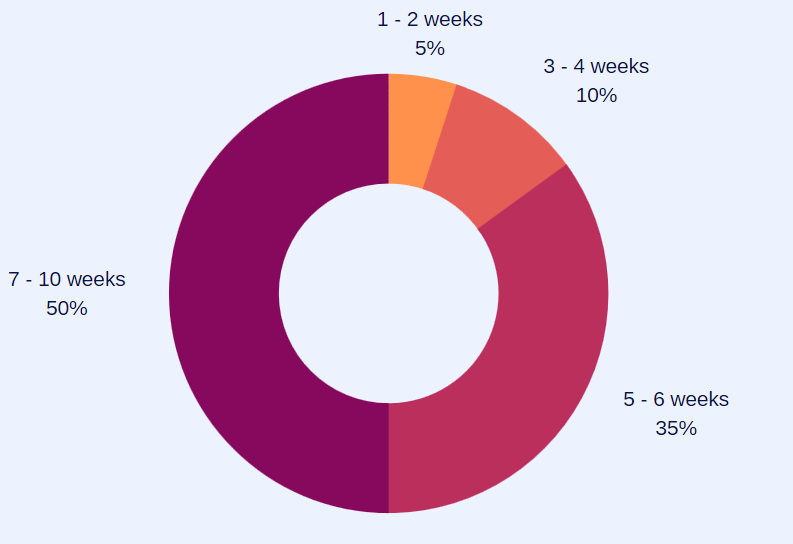 Based on the research conducted by Canada Startups, those individuals who are trying to find government funding information from various levels of the Canadian government take an average of 7 to 10 weeks to find the funding programs.
5% of the individuals were successful at locating funding programs in as little as 1 to 2 weeks
10% within 3 to 4 weeks
35% within 5 to 6 weeks
and 50% of the individuals asked were successful at finding funding 7 to 10 weeks.
***Please note that this survey is based on those individuals who were successful at finding a program which they were eligible for (not approved); and this survey does not include individual who were not successful at finding any funding programs.
While the average is 7 to 10 weeks, if you are dedicated with a bit of better research skills, you can accomplish this even faster.
Sure this is a lot of time, time that you want to spend on your business, however if you are successful at obtaining the funding you need for your business, this can be the stepping stone you need to succeed.
Why is it hard to find government funding programs?
Government programs exist, there are hundreds of them. However they are hard to find.
The reason for this is because government programs are scattered across the many levels of the Canadian government. Each funding program often has it's own website, program coordinator, marketing team..etc
Some programs are better then others and some programs are more connected and are able to market themselves better.
Many of these funding avenues/programs do not want to spend their budget promoting the program on social media, their website – paying for ads..etc; the reason for this is that it eats up the budget, and that budget is better spent on providing more business owners with funds they need.
With that in mind, finding these programs is hard because you have to do the work and the diffing to locate them.
What happens when you find government funding programs?
When you are finally successful at finding a government funding program, there are a few things you need to make sure:
1. Is this program for you?
2. Do you meet the criteria and have the necessary requirements?
3. Do they cover your 1) industry, 2) specific funding needs, 3) the amounts you need, 4) the time frame you need the funds in
4. Do you have a business plan that matches what they want to see?
Once you've ensured that you match exactly what the program wants to see, you have to make contact and start the application process.
The Hard Part!
Finding governmetn funding programs is hard, but the harder part once you find the programs is to actually go though the process and to apply for the funding.
Think about all those forms you have to do, all the little things you have to make sure you do right, all of the things you have to provide.
BUT it's do-able.
So while it's hard, especially if this is for a business that you're planning on starting, make sure you take your time and do it right.
The last thing you want to do is to apply incorrectly and get denied funding.
TIP: When you apply for funding, read all of the requirements, all of the criteria and any specifics in regards to the best method to apply. Be sure to ask questions if you're unsure.
⚠️ Find Government Funding in 7 Days
The main reason you started reading this article is because of the 7 days, isn't it.
If so, there is an easy way to find government funding for your small business – with help.
To find government funding in just 7 days, you will need help.
The help that we are talking about is from qualified business funding experts who do this on a daily basis, search for funding, guide you though the search, though the applications..etc
We're talking about the small business and funding experts here at CanadaStartups.org
Get expert help right now in finding governmetn funding for your small business!
Once you've joined and registered for your membership with Canada Startups to the Small Business Startup Portal, you will have access to dedicated experts who will help you with not only the funding search but will be able to assist you with your business plan, pitchdeck presentation, step by step guidance and mentoring as well as a funding search through the government funding programs and private investors. From there, they will also assist in guiding you though the tough applications so you are never on your own!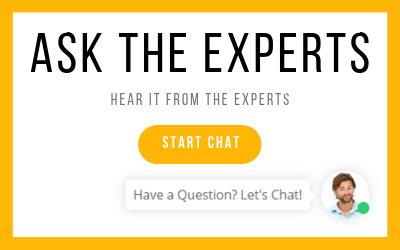 I WANT START A BUSINESS IN...
Try the Startup Assessment now and find out what your business needs to succeed.