13 Actual & Profitable Home Based Business Ideas for Canadians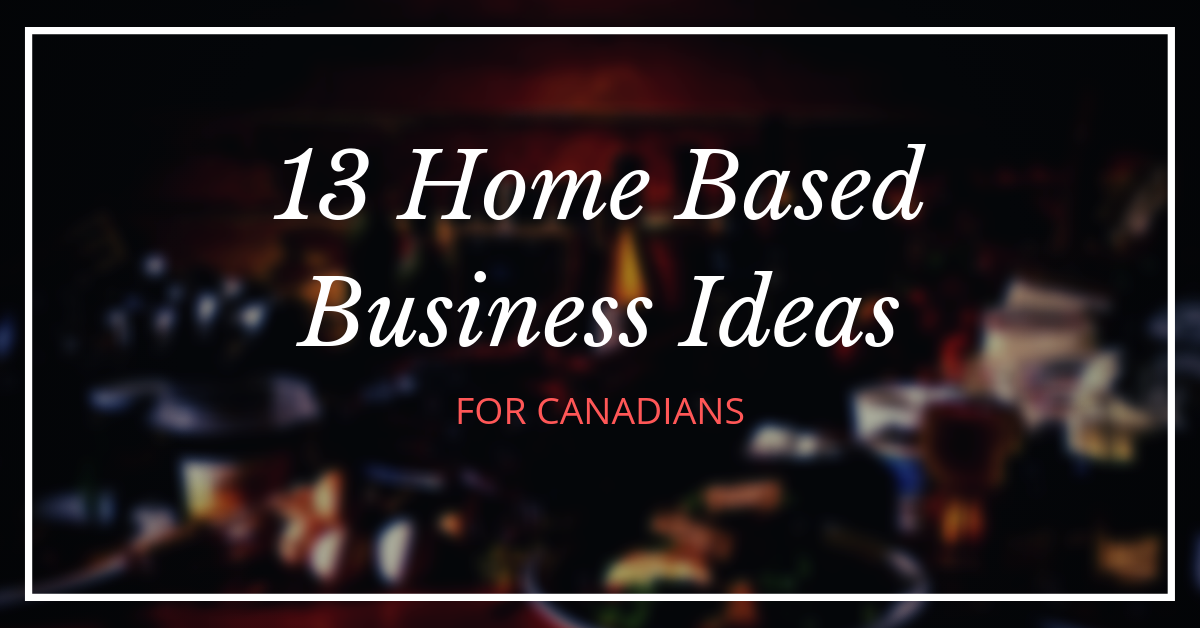 There are many home based business ideas for Canadians that regular people can take advantage of.
We've taken some time to browse home based business ideas ourselves to see what is really out there and what is being recommended. And shockingly, there is a lot – but the problem is most of the ideas being offered require you to spend a ton of money to get started.
PDF Download:
Get Funding Potential For The 13 Businesses Listed
So we've compiled a list of actual and profitable home based business ideas which Canadians can take advantage of with very little to no money down.
Starting a Home Based Small Business
When thinking of which of the home based business ideas for Canadians we've listed below to chose from, think about the following:
What do you like to do?
How much time do you have to dedicate?
Is this really right for you?
Do you have funds to allocate to the business?
These are the simple questions that will help you pick the right home based business idea for you.
When starting a home based small business, don't think it's any easier or faster to "make money". Just because you're not having to spend money on small business startup costs like a brick and mortar business would, you will have to invest more time and effort into a home based business.
Top Home Based Business Ideas for Canadians
The below home based business ideas are put together by collecting information of what current Canadians are doing across Canada to make a business worth while. Some of the business ideas may not be right for you but if any of them are done right, profitability awaits.
When starting any small business, home based or not – the first thing after opting the business idea to go with would be to create a business plan for your idea. This will tell you a lot about the business, will show you how viable the business could be, the costs associated and of course it will help you start your search for funding, perhaps from government funding sources.
Idea #1: Start a blog
Starting a blog about an interesting subject which the attracts an audience could lead to some great success and turn into a viable home based business idea.
Certain ways to make money from your blog include advertising, selling goods and services on the website and having a large following, building an e-mail list and using it for promotional incentives to make money
To start a blog business your startup cost could be under $100.
Idea #2: Sell products online
Selling online these days is pretty easy. You can do it directly on your website, through social media and pretty much anywhere.
It's important to find the products which you can sell. Do some research, figure out the costs (for you to buy) and hesitate profits after selling.
An alternative way is to use a drop shipping service where you as the seller never touch the product, so you end up keeping more of the money.
A typical online shop can be set up with a little bit of work, time and under $100.
Idea #3: Renting our your space
Services such as Airbnb are a great way to make some extra money by renting out your property if you own it. Sometimes you can rent out a room or two, or even the entire home and make money while you're home or away.
You can take a look here to get an idea of what you may be able to make with Airbnb when you're out.
While it's not a "home based business idea" fully, it is a way to make money from home and potentially turn it into a business.
Just think about it. If you can make $500 per month from your home, perhaps you can get your friends and family in on it, start to manage their listings, take a cut! There is a business for you.
Idea #4: Driving for Uber/Lyft/Skip the Dish/Uber Eats
If you have a drivers license and a newer car, a home based business idea for Canadians and often one that many take on is driving people around or delivering food.
With companies such as Uber, Lyft, Skip the Dish or Uber Eats, you can make yourself some money and turn it into a business.
Many opt to register with as many companies as possible to get the most benefit out of it.
Just recently here at CanadaStartups.org, a member of ours discussed this with out experts and showed over a $120,000 a year income from doing exactly this.
Idea #4: Freelance Writing
There is big demand for quality content on the web and many companies will hire freelance writers to write content on various industries.
Depending on the industry and the agreed upon contract, a typical freelance writer can make anywhere between $20 to $200 per article they write.
Idea #5: Thrift Store and Garage Sale Resellers
Have you ever walked into a thrift store and noticed a bunch of stuff – all under $10 (most of the time a dollar or two)? Or have you visited a garage sale and noticed somebody selling a really cool piece of furniture for pretty much free?
Well, as a home based business idea, many people take that stuff and re-sell it online. And often make a large profit.
Think about it. You can buy a coffee table for $5 to $25 dollars and clean it up and resell it for $50 to $100.
Idea #6: eBay, Etsy, Amazon, Kijiji
These are a few popular websites with a large reach (large audience and following). Through these websites, you will find a ton of people selling and buying random stuff.
Just figure out what you want to sell and get started.

Idea #7: Become a Home Inspector
A great idea to turn your free time from home into a business is to become a home inspector.
Home prices are going up which gives home buyers more reason to have their homes inspected prior to buying a home.
Turning this into a business is easy, all you need to do is get the certificate and learn how to become a home inspector. You can learn more here.
Idea #8: Become a Tutor
Sure you have to be a bit smart, but if you chose the right topic you can tutor kids and even adults of all ages on a variety of topics.
Math, English, Science, History, Computers, Business, Video Games? Anything really.
Create a website, get some social media presence going, start to promote and charge by the hour, or a flat fee!
Idea #9: Christmas Decorations Business
During the Christmas season which starts early November and ends after the New Year, the decoration business is booming.
Hanging Christmas lights, decorating the front of homes, the trees..etc is a big business.
It's hard work to be out in the cold, to have to climb a roof, but if you can do it for people, you can charge a ton.
This type of home based business idea let's you make a ton of money in just 2 months!
Idea #10: Mobile Oil Changes and Car Washes
While it may require a bit more work and some knowledge, you can turn your passion for oil changes into a business.
Most people don't have time to wait at a local oil shop for a hour or sometimes more to have their oil changed on their vehicle and this is where you fit in and visit their home to get the job done. The same idea goes for car washes.
A low startup cost that can turn to high profitability.
Idea #11: Starting a home based daycare
If you love kids and know how to interact and take care of them, a business of starting a day care could be your next big move to make some money while at home.
Depending on your location, a day care can make between $100 to $500 per week per child per week.
Idea #12: Starting a photography business
Most people are experts at taking pictures these days. And you can turn this into a valid business idea which you can do from home.
Start a home based photo studio or book trips to see your customers in the field.
Sure you need a camera and come equipment, but a simple photo shoot for a family of 4 can cost up to $500 if not more.
Idea #13: Open your own cleaning business
Cleaning businesses can make a lot of money.
Start by getting the equipment you need (cost is minimal), and move on to finding residential and commercial clients.
Many of those in this industry report earnings at minimum of a few thousand dollars per month when active and those more involved have reported earnings of $10,000 and more.
These home based business ideas for Canadians are just a few (13) out of many that are potential to turn into a profitable small business.
WHen starting a small business in Canada always keep in mind that a business plan is the first step.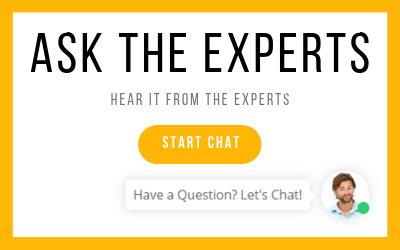 I WANT START A BUSINESS IN...
IS THERE HELP IN MY INDUSTRY?
Try the Startup Assessment now and find out what your business needs to succeed.