31 Incentive Programs for Indigenous Entrepreneurs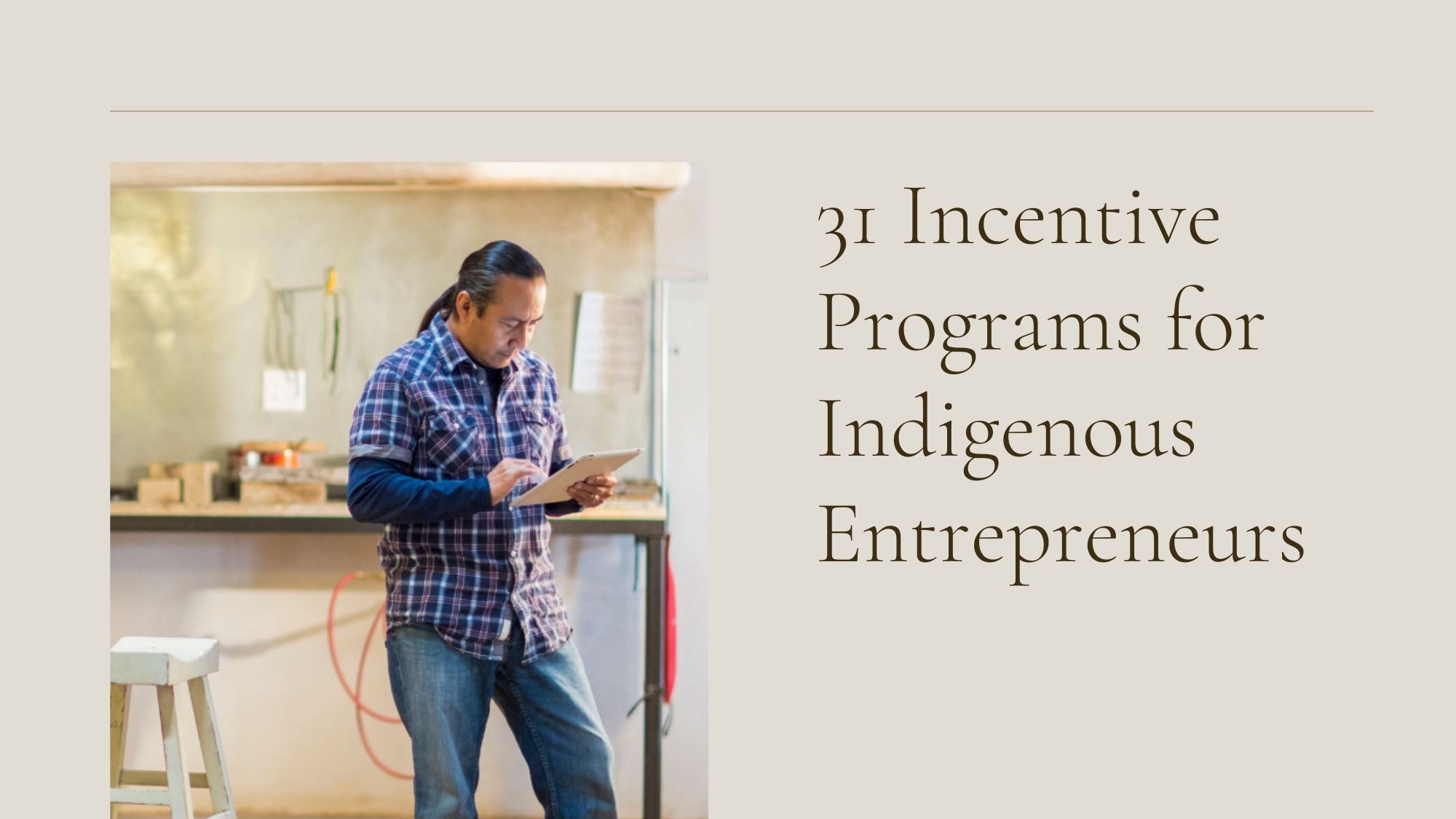 You're in luck if you are looking for aboriginal business grants, which include Metis business grants as well as First Nations business grants.
There is a large variety of programs available for Indigenous organizations and entrepreneurs to receive funding, from Indigenous youth or women to collaborative programs. You can gather as much funding as you can because many of these programs are stackable.
Within all of these funding programs, there is a multitude of allowable expenses, from operating costs to capital expenditures to micro loans for craft supplies, so there is going to be a program for you.
Canada-Wide Incentives
Indigenous entrepreneurs in many different sectors and industries can apply for the large number of financing programs that are available from the Canadian government. Even better, they allow you to also use territorial or provincial funding at the same time, and their funding programs are usually non-repayable.
Before you start looking for funding programs that your province or territory has available, start your search here, at the federal level to find the most funding for your business or project. 
New Business Incentives for Aboriginal Entrepreneurs in 2021
As a part of Canada's COVID-19 Economic Response Plan, the government is providing interest-free loans and non-repayable contributions for Inuit, First Nations, and Metis businesses.
This program provides non-repayable financial contributions to support Inuit, First Nations, and Metis community or collectively-owned businesses and micro businesses that have had their revenue affected by the COVID-19 pandemic. The aim of the fund is to support the operation of these businesses and the costs to support the planning, adaptation, and reopening of the businesses.
Entrepreneurs in Northeastern Ontario can receive a variety of business loans from Waubetek to help establish, expand, or purchase a business. These funds can come in the form of a term loan or bridge loan.
Aboriginal businesses within the NADF's catchment area can receive an emergency loan fund for support after the impact of COVID-19. The funding can be used towards eligible operating costs in the business.
The IBSP has been designed as an emergency to support small business owners that are on or off-reserve, to meet their immediate cash flow needs.
NADF provides eligible applicants, through the Business Recovery Fund, to increase productions capacity, meet their business's general expenses, develop new products, make new improvements to accommodate social distancing requirements or move to online marketing.
This grant program provides Aboriginal businesses that are located within one of the 33 First Nations communities that are serviced under NADF's Communities Futures funding agreement with funding for eligible services.
The TRCDC provides funding to First Nations entrepreneurs in their service area. The loans are given to help with starting, expanding, or buying a business as well as buying equipment, working capital, inventory, and day-to-day expenses.
Businesses located within the TRCDC service area can receive a loan to help with expanding, starting, or buying a business and buying equipment, day-to-day expenses, and working capital. Their aim is to make the loan process faster for applicants and ensure a quick turnaround.
The goal of this program is to provide start-up funding as an encouragement to Aboriginal entrepreneurs that want to contribute to a sustainable and vibrant economy. The funds can be used to finance purchase orders, buy equipment and inventory, and cover operating expenses.
This micro loan program is only available to members of the Rainy Lake Tribal Area. Entrepreneurs that show documented proof of Aboriginal ancestry can apply to receive funding assistance.
Specifically for Indigenous collectives, artists, and organizations, the Indigenous Arts Projects program is a yearly multi-disciplinary project grant. It was designed to increase the participation in, and access to, funding for Indigenous artists in Toronto, while also increasing the presentation and creation of Indigenous arts in the city.
First Nations businesses and entrepreneurs in the Central and Eastern Ontario areas can receive financing support from IAPO for start-up & expansion, equipment, and commercial real estate financing.
First Nations agriculture sector can receive financing support. The program has loans available for farms and agricultural-related businesses as well as enterprises that add value. The loans that are available are term loans, operating credit, tile drainage loans, and herd builder loans.
This program from OAC supports First Nations, Metis, and Inuit artists in Ontario working within the visual arts, crafts, or traditional/customary Indigenous art forms. The grants are available to help cover the costs of buying art supplies and materials.
This program provides non-repayable contributions to under-represented groups in Canadian agriculture, this includes women, youth, persons with disabilities, and Indigenous people. The goal is to help these entrepreneurs to fully participate within the sector by providing help to these groups to address the key barriers and issues that are often faced during their participation in the sector.
Grants Available for Aboriginal Businesses from the Federal Government
Entrepreneurs within the Indigenous community can have access to capital that can be used both for activities such as marketing, business planning, exporting, expansion, and more as well as new business opportunities.
If you are a part of the Indigenous communities and are ready to launch any projects within the agriculture and food systems or you want to build your capacity to participate within the agriculture and agri-food sector in Canada, you can receive support from this program that was created by the federal government.
This program was created to increase opportunities for Indigenous individuals within the forestry sector to encourage Indigenous entrepreneurs to grow the economic development of this industry.
This program will allow First Nations and recipient communities to raise the number of regional and/or community initiatives for economic development implemented leading to an increase in job creation, business development, and increased regional collaboration and partnerships among communities.
Business Loans for Aboriginal Entrepreneurs
This program from BDC is available across Canada and offers more financing with better terms for a much wider variety of purposes when compared to traditional lenders. With this funding program, you can start exporting, finance your franchise fees or start-up costs, fill your operations bank accounts or anything else that your business needs.
Internship Subsidy for Aboriginal Youth
As long as your business is First Nation or Inuit owned, or is a First Nation or Inuit council, have an office in a First Nation or Inuit community, and have the resources and time to offer on the job training, you can take advantage of this subsidy to help the youth in the First Nations or Inuit community to develop work experience.
Ontario Aboriginal Business Incentives
Here we have the provincial funding sources for Indigenous-owned businesses, whether non-profit, for-profit, or community organizations, how many of these do you think you can pair with federal funding programs?
Pay close attention because many of these programs are area-specific. However, not all of them so keep looking to see if you are able to find a few more options for financing.
Ontario Aboriginal Business Grants
Indigenous entrepreneurs can receive funding from the NADF if they need a bit of help to reach their goals. This non-repayable funding can be used to help with your business's marketing to promote your business's growth.
Ontario Aboriginal Business Loans and Financing
The Wakenagun Community Futures Development Corporation offers many support programs for entrepreneurs within the area. Their loan programs, along with their strategic planning and business support, have better terms and rates than most lenders. Keep reading to learn more about each program below.
If you do business in the Wakenagun catchment area, this program is easy to apply for. You should apply if your business has been operating for at least six months and you are in need of some extra funds for a marketing campaign to capture a new audience, order some promotional handout items, or attend a trade show in a neighbouring town.
If you're only in need of funds to fill a small gap because your business operates seasonally, or you received more orders than you expected and now are in need of more supplies or many other reasons, then this microloan is for you.
If you are a woman with a great business idea and are a resident of the Wakenagun area, or maybe you're already in business and are looking to expand, you can apply for this program at any time and use the funds to either scale your business or get it off the ground.
Young entrepreneurs in the Wakenagun area can apply for this loan program to get you started if you have an innovative idea for improving or starting a business.
In addition to their grant program, the NADF has a few financing programs that are also available, this makes it easier to not worry if you didn't qualify for a grant or if you discover that you still need more funding. Northern Ontario Indigenous entrepreneurs can get a leg up to operate or improve their businesses with the following loan programs.
Aboriginal businesses that rely on the road network during the winter to transport inventory and supplies at the beginning of the winter road season to stay competitive and reduce the costs of supplies and inventory can receive financing support from this program. 
This loan program provides funding to Aboriginal entrepreneurs and majority-owned Aboriginal businesses that are operating in Northern Ontario to help expand, establish, or purchase a business.
This micro loan program can help small businesses to cover their start-up costs and other small expenses. The requirements for approval are more flexible because these micro loans are geared towards helping small and new businesses.
Establishes businesses and start-ups can receive flexible and adaptable funding from MVDF at lower rates and with less restrictions than regular commercial lenders, this is to help Metis controlled and owned businesses in Ontario to develop and grow.
Bottom Line
There is really no reason why this year can't be your year to go for your dreams especially with all the funding programs that are available for aspiring Indigenous business owners, entrepreneurs, community development fund centres, non-profits, and communities at the provincial, federal, and private levels.
The first step is always the hardest part of your journey to achieve your goals. However, every other successful step will follow once you have taken it. So, take that first step and take advantage of these programs. Put your business plan together and a project summary. Learn as much as you can and apply for as many funding programs as possible.
SEARCHES RELATED TO ABORIGINAL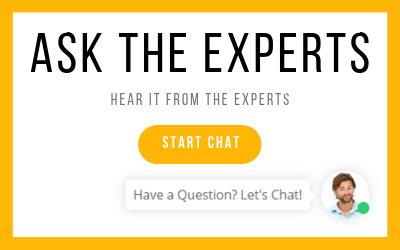 I WANT START A BUSINESS IN...
IS THERE HELP IN MY INDUSTRY?
Try the Startup Assessment now and find out what your business needs to succeed.