38 Ontario Grants for Research and Development
This is a great time for research and development around the world, and also a great time to apply for a grant to help fund your R&D projects.
No matter what sector or industry your business is in, from internship funding to funding for travel to help you to collaborate with partners from another part of the world, there are funding programs to help you to reach those goals. So now is the time to pick the best program, or programs, and let your new research disrupt or advance current technology or industry.
The majority of the funding programs that are available are nationwide and offered by the Government of Canada, so any Canadian corporation has an almost equal opportunity as businesses in Ontario. Some of the programs only fund organizations within a specific industry, but the majority just want to help you to advance your research and solve any challenges or improve the processes, systems, or products that are currently available.
New Research and Development Funding Programs for 2021
The National Research Council of Canada has partnered with public and private sectors, academic and other research organizations internationally and within Canada, through the Challenge Programs, to advance high-risk, high-reward, transformative research that addresses priorities in Canada.
To support the super clusters and foster strong collaboration with industry and academic innovators, the National Research Council of Canada has developed its support programs. The collaborations with external organizations will be given support through contribution and grant funding, in particular, to small and medium-sized corporations and academic researchers.
Forward thinkers that work at the leading edge of research and tech are recruited by the National Research Council of Canada to set a new standard of innovation. In collaboration with external partners such as small and medium-sized corporations and academic institutions, the Ideation Fund allows the NRC researchers to investigate transformative research ideas.
Large-scale national ecosystems will receive support with this program through high-impact collaborations between corporations of all sizes, research, and academic institutions, and not-for-profit corporations to support the innovative ecosystems in Canada.
The objective of this program is, through collaboration between researchers, private sector, and non-profit organizations, to advance industrial development, research, and technology demonstration.
This program is intended to provide businesses that are operating from Canada access to the unique expertise, knowledge, and capabilities that are available at colleges in Canada to train students in the essential technical skills that are required by corporations.
These grants have been made to foster the development of new research partnerships by support their short-term research and development projects that are aimed at addressing a specific company problem.
The Engage Plus Grants are designed to further the developments made from Engage Grant projects that are currently ongoing or recently completed or to continue the project while looking for longer-term support.
Any colleges that have not been awarded an Innovation Enhancement, Industrial Research Chair for Colleges, or TAC grant are encouraged to apply for this grant to start their applied research program within the social sciences and humanities, natural sciences and engineering, and/or health sciences to address the business-driven opportunities and challenges.
Colleges that have previously been awarded an Entry-level IE grant can apply for a Build IE grant in the same area of applied research. Colleges are then encouraged to consider applying for the Extend IE grant if they have well-established expertise within an area of applied research that has collaborated with a similar sector or has already received support from a five-year IE grant.
College-university collaborations working within the business sector can receive support from the Innovation Links Grant to support to realize successful commercialization. It is intended to support these institution's participation in the extension or improvement of existing commercial products or company technology, services, and/or processes.
These grants are made to support focused and well-defined community innovation projects that are undertaken by college researchers with their partners from the private, public, or not-for-profit sectors.
University and college faculty members can receive funding provided by the Idea to Innovation Grants to support research and development projects with recognized technology transfer potential. This is to promote technology transfer to Canadian companies.
This grant program encourages collaboration between university researchers with organizations, which can be from the public, private, or not-for-profit sectors. The grants support research projects that are led by complementary, strong, and collaborative teams that will create new knowledge and accelerate the application of research results that create benefits for Canada.
The EUREKA Clusters are conceptual funding programs that are driven by communities of SMEs, large companies, research institutes, universities, and end-users. This will give you the opportunity to access national funding and work with major players in the industry on projects that are close-to-market that meet your innovation objectives.
This is a support and funding program that is dedicated specifically to small and medium-sized businesses performing research and development. The program stimulates them by easing access to funding and support to let them lead any innovative projects and international collaborative research.
This program eases the collaboration between the organizations that are in Eureka countries and offers you the freedom to design the proposal for your project and build your ideal group.
The Globalstars program encourages the exploration of new markets through international research and development with calls for projects with countries that are outside of the EUREKA network. Anyone that applies can benefit from collaborating with organizations that are working in a range of emerging and leading markets.
This program is a tax refund of the corporate minimum tax and corporate income tax a business paid during its first 10 taxation years. This is available for eligible start-ups that are commercializing intellectual property that has been developed in a college or university in Canada.
This program will generate high-value collaborations between leading researchers and entrepreneurs who are at the early stage of development. The intent is to find new, bold ideas that are at the transformative frontier of community safety innovation and smart policing and help to advance these concepts on their journey to commercialization.
Federal Research and Development Grants
The aim of the AgriScience Projects component is to providing support and funding to the specific shorter-term research activities that are working on cutting-edge research and science activities that are in the pre-commercial stage that will be of benefit to the agri-food and agriculture sectors and Canadians.
This internship program matches post-doctoral fellows and graduate students with private-sector host companies for research internships. The interns will work on research projects that are being jointly developed by the industry partner and their academic supervisor.
The IDEaS program was designed to address future and current challenges that are faced by Canada's Armed Forces. Any creative thinkers will be provided with the support and structure to encourage solutions, which will help in solving some of the toughest challenges in Canada's defense and security.
The CIIP supports companies in Canada to pursue international R&D collaboration with foreign partners on projects that will have the potential for commercialization if they can create advantages for the foreign marketplace.
The program's Stream 1 encourages the research and development that will accelerate technology transfer and commercialization of innovative processes, products, and services. The program provides companies of all sizes with repayable and non-repayable contributions across Canada's industrial and technology sectors.
The program will co-fund innovative projects that are led by not-for-profit organizations, the private sector, and research institutes to develop new assistive and adaptive digital devices and tech in order to make individuals with disabilities fully participate within the digital economy.
The Canadian government, through the Innovative Solutions Canada Program, is partnering with eligible small businesses and enabling the early development, testing, and validation of prototypes that will solve any of the government's open challenges, as well as preparing the steps towards commercialization.
Small or medium-sized businesses can receive funding for their research and development projects. The NRC IRAP, through a broad range of international activities, will also provide direct support to these businesses with international interests.
Canadian innovators can receive financial support to establish new research and development collaborations with foreign partners to co-develop, validate, or adapt their technologies for commercialization.
Tax Credits & Refunds for Research and Development
The SR&ED program encourages Canadian businesses of all sizes, in all sectors, through tax incentives, to conduct research and development in Canada. The costs that have been incurred for the SR&ED work performed in the year may include expenses for materials, salary and wages, SR&ED contracts, third-party payment, and overhead.
This is a non-refundable tax credit that is based on eligible scientific research and experimental development that is performed by qualifying provincial and territorial corporations to reduce their provincial and territorial corporate income tax payable.
Ontario Research and Development Incentives
Ontario is a great province to achieve innovation thanks to its fantastic programs that are aimed at furthering research and development for all types of organizations of all sizes. 
Read on to see what options that you have available and find one that works best for you. It's possible that you may be able to take advantage of more than one.
Ontario Research and Development Grants
Small and medium businesses in Ontario can receive support from the NGN Demonstration Program to use the CENGN testbed to further develop their proof-of-concept or demonstrations that can lead to new products, technologies, services, and/or processes. Funding is available for projects or collaborations with public sector organizations and/or industry partners such as healthcare facilities, municipalities, or public utilities.
The TalentEdge Internships provide current college and university students and recent undergraduate or Master's graduates with support to work on industry-driven R&D projects that are related to Next Generation Network tech at small and medium-sized businesses in Ontario using the CENGN platform.
This program supports students and recent graduates of Ontario's publicly-funded post-secondary institutions that are working with small and medium businesses to develop new 5G services, products, and processes.
This fund supports projects that are related to the development and demonstrations of tech in the Connected and Autonomous Vehicle sector in the areas of priority, including mass light vehicles, heavy-duty vehicles, Intelligent Transportation Systems, transportation infrastructures, transit-supportive systems, and vehicles.
Ontario Centres of Excellence (OCE) Autonomous Vehicle Innovation Network (AVIN):

TalentEdge Internships

and

Fellowships
This program offers funds to help interns or fellows for companies in the autonomous vehicle sector in Ontario. It gives students and graduates real-world experience and opportunities, as well as a chance to take their knowledge and tools to apply them to the challenges that are faced by companies and/or the industry.
Ontario Research and Development Tax Credits
This tax credit program is an 8% refundable tax credit that is applied to a corporation's smaller qualified expenses that are incurred in Ontario and its annual expenses limit.
Northern Ontario Research and Development Grants
The program accelerates the commercialization activities for innovative companies who are in need of assistance with their product prototyping/development projects. Companies that demonstrate the potential to grow the economy and create jobs through their new product, service, or process development will be given support.
Bottom Line
There is little reason why you can't bring your technology, ideas, or projects to life with all the programs that are available to you nationwide. No matter whether you need a large-scale platform, international partnerships, or more members of your team, more knowledge, there's something here that will give you a hand.
Will your work change the world or just one portion of your sector? In the end, it doesn't matter since all new technology and ideas are progress, and that's exactly what these funding programs are for, to ensure progress in Canada.
So be sure to take advantage of as many of these programs as you can, and keep your work well-documented and organized, and see how far your projects can go when you have the funding that you need.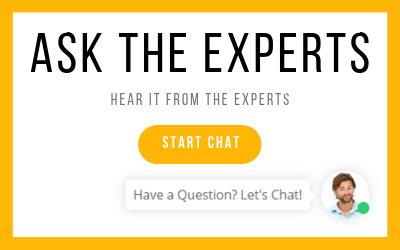 I WANT START A BUSINESS IN...
IS THERE HELP IN MY INDUSTRY?
Try the Startup Assessment now and find out what your business needs to succeed.