40 Small Business Startup Grants for Entrepreneurs in Ontario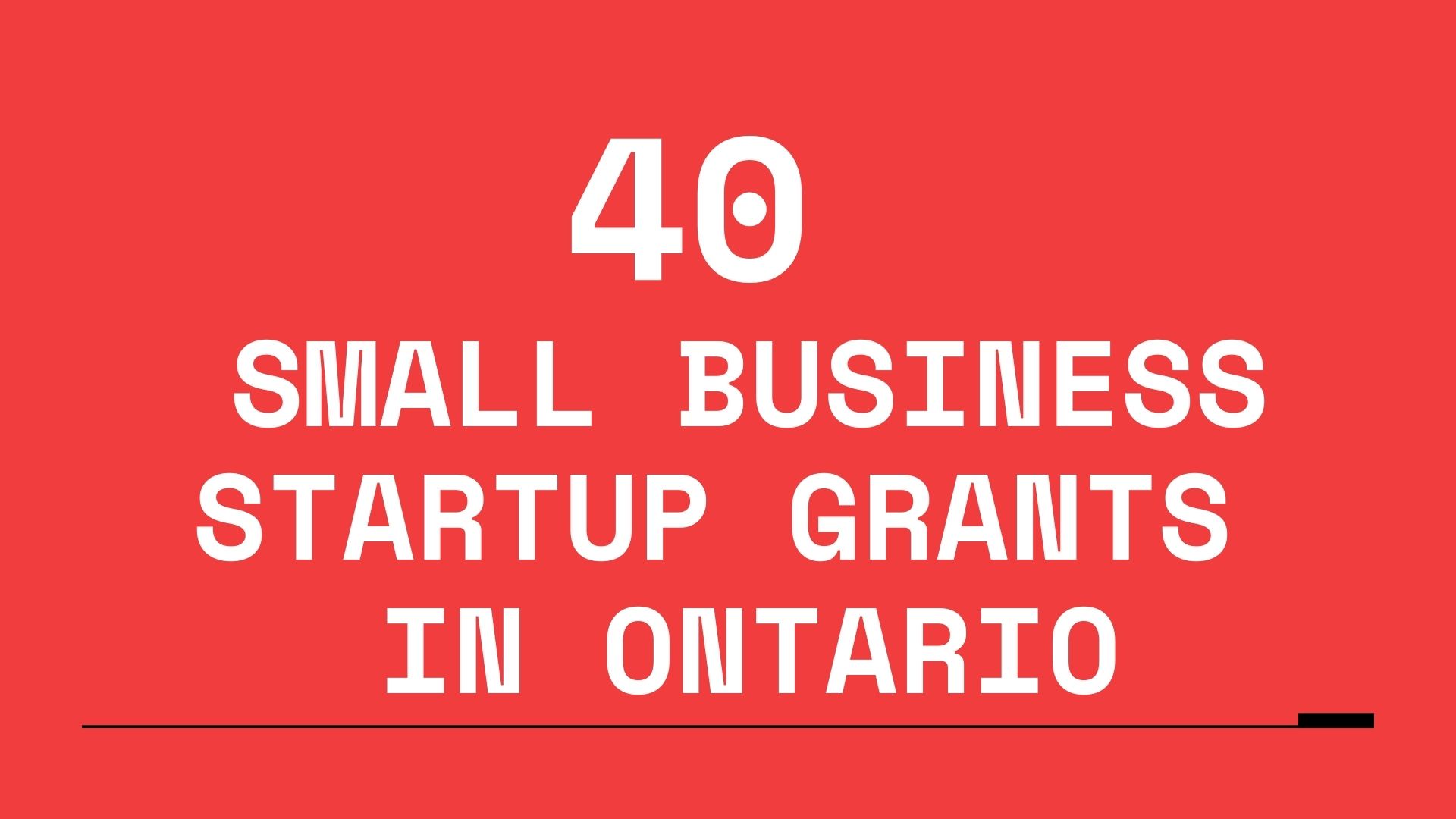 Every year new entrepreneurs and experienced small business owners start looking for financing to either start or expand their businesses. Many of these entrepreneurs have heard about the benefits of receiving a grant to help with funding, but they don't know where to look and find programs that they could be qualified for.
Luckily, we've put together a list of small business startup grants that are available in Ontario.
So, if you're one of these individuals, enjoy the read, and don't forget to apply!
Ontario Startup Business Grants
While these small business startup grants for entrepreneurs in Ontario may not always be the perfect match for you, not to worry, but do use the Funding Database to help locate funding options as well as other grants for your Ontario small business.
The Business Innovation program provides support to eligible small digital periodical and printed magazine publishers. The program was created to encourage innovation to be able to adapt to the changing market conditions.
The Accelerate Entrepreneur program was designed to support the needs of student entrepreneurs from postdoctoral, undergraduate, graduate, and college programs to increase the development of their research or technology that is at the center of their start-up.
Through collaborations with international and Canadian researchers, Globalink can help expand your reach. This program supports projects that can help you develop partnerships, strengthen your networks, stay on top of trends in your sector globally, and create a joint venture. Starting at $7,500, Globalink can match project funds for a 16-24 week project.
Through the Starter Loan and Young Farmer Loan, you can receive customized financing to help buy equipment, livestock, or shares in a company.
Canada Start-Up Business Loans, Equity Capital, and More
IDEABOOST is a start-up accelerator for businesses that are building next-gen technology media and entertainment services, products, and brands. Each business in the program can receive up to $35,000 in seed funding.
The BDC provides funding for Canadian start-up businesses that have started operations for at least 12 months and have generated revenue. These funds can be used to get your business off the ground by buying assets, pay start-up fees, or even buy a franchise.
The BDC Indigenous Entrepreneur program provides funding for Indigenous entrepreneurs and business owners to finance start-ups, ongoing operations, acquisitions, and expansion. Whether your business operates on or off-reserve, you can receive up to $350,000 to start or grow your business.
Authorized to strengthen and expand BDC's strategic initiatives within the Canadian venture capital ecosystem, the Strategic Investment programs bring together a number of players and partners within the tech ecosystem to attract non-financial and financial support to tech entrepreneurs within Canada.
The Fierce Founders Bootcamp is a six-week program that supports women-identifying and/or non-binary founders validate ideas, start and grow their business, and work on building out an MVP. The program will teach you to develop your business model, understand your market, evaluate your competition, and more.
Aspiring business owners between the ages of 18-39 can receive help from Futurpreneur to launch successful businesses across Canada. It also offers consultancy and mentorship for up to 2 years through its various programs. Collateral-free loans up to $60,000 can be given to eligible businesses, $40,000 from Business Development Bank of Canada, and $20,000 from Futurpreneur.
Designed to increase the availability of loans to agricultural co-operatives and farmers, the Canadian Agricultural Loans Act (CALA) Program is a loan guarantee program that supports the renewal of the agricultural sector that also enables co-operatives to seize the better opportunities of their market.
By sharing the risk with lenders, the Canada Small Business Financing Program makes it easier for small businesses to get a loan from financial institutions. These loans can be used to finance the purchase or improvements of land or buildings used for commercial purposes, purchase new or used equipment, or purchase leasehold improvements or renovations to a property that is leased by a tenant.
Entrepreneurs suffering from addiction or mental health conditions can receive up to $10,000, with prime + 2.5% interest, from the Rise Small Business Lending Program provides access to these loans to grow or launch their small business.
One of Canada's top venture capital firms, Brightspark actively invests in exceptional entrepreneurs. During their seed growth stages, Canadian tech companies can receive capital for growth and expertise.
Early-stage tech from the top universities in the world can receive support from TandemLaunch as they accelerate, scout, and commercialize these businesses in close partnership with major Consumer Electronic brands. This start-up incubator offers businesses up to $600,000 in seed funding to help technologists and entrepreneurs turn their ideas into start-up ventures.
Designed for tech start-ups that are looking to scale and growth their businesses, DMZ's growth accelerator is a four-month program for sales execution. It gives applicants access to result-driven programming, world-class mentors, and a designated workspace in Toronto.
Entrepreneurs, including not-for-profit and for-profit, can receive funding from the York Entrepreneurship Development Institute (YEDI) VC Fund upon the completion of one of the International Program or YEDI Incubator and/or a resident of YEDI's Business Acceleration Campus. The VC Fund acts as an intermediary step between the later stage investment and the commercialization/development process. To help achieve the necessary milestones for the next levels of investments, entrepreneurs can secure up to $500,000 in funding.
As Canada's premier early-stage start-up competition, the Velocity Fund Pitch Competition holds a contest three times a year for early-stage start-ups to compete and receive a $50,000 investment in early-stage funding.
Grant money can be awarded to the winner and finalists of the nationwide annual TELUS Pitch Live Summit small business contest to grow their business faster. The $100,000 cash prize is awarded to the winner and four finalists will receive $10,000 each.
Women-identifying and gender non-conforming entrepreneurs that are working towards sustainable goals can receive support from SheEO, a crow-supported, crowd-funded ecosystem that provides interest-free loans. The funds are re-invested, as the loans are being paid back, into new ventures and creating a perpetual fund in each country.
Round13 Growth focuses solely on Canadian-based businesses, including those in the healthcare and tech markets that are in the growth stage, where their relationships, knowledge, and experience can be used to help drive their growth and to be a positive and active influence on their outcomes.
Formed to invest in exceptional entrepreneurs, Mantella Venture Partners is a venture capital partnership that is building market-changing internet software and mobile businesses. Believing that they should be your partner instead of just being the money, Mantella invests in your business early and stay with you throughout your business journey. They will typically invest up to $1,000,000 at the beginning, but, if needed, they can and will invest more. They will also give you the added benefit of hands-on involvement with the business, product, and team development, also they help with financing and marketing.
Ontario Start-Up Incentives
These small business startup incentives may be of help when you are looking for a grant for your small business.
If these do not apply to you, be sure to contact a Canada Startups expert to get help finding relevant Ontario grants and loans for your small business.
Students between the ages of 15 to 29 can receive support from the Summer Company program to kick-start a new summer business and also receive mentorship and advice from local business leaders to help the business to get up and running. To qualify, the applicants must start their business from May to July and either run the business while in school or end it on Labor Day.
In partnership with the University of Waterloo, University of Guelph, Wilfrid Laurier University, and Conestoga College, the Accelerator Center has unique programs that have all been designed to help entrepreneurs start their businesses and find success. If you qualify, they have two programs that will give your business grant money, the TD Sustainable Future Program, and the AC JumpStart.
Entrepreneurs that are 18 or older, a resident in Ontario and Canadian citizen, no longer a full-time student, and can make an in-kind or cash contribution of 25% of the grant amount, your business can receive a grant up to $5,000 to expand, start, or buy a business in Ontario. You can also receive guidance one-on-one with a Small Business Enterprise Centre advisor.
You can take advantage of this program that has been made available by the Ontario Disability Support Program if you have a disability and a great idea. The funding can be used to buy whatever you need to start your business, such as supplies, business tools, or licenses and certifications.
Ontario Equity Capital, Start-Up Loans, and More
This program from the Wakenagun CFDC's Investment Fund provides financing to businesses for promotional items, marketing initiatives, staff training, attendance at trade shows, and certifications. They loan up to $50,000 and require a cash equity of 10%.
Business In The Streets (BITS) launched an affordable and flexible micro-financing program for young entrepreneurs between the ages of 18 to 34, and a legal resident of the Greater Toronto Area, to help take their business to the next level. The program will support your business with up to $5,000 in micro-financing grants and loans to use towards the success of your business.
The Community Futures Ontario Access to Capital administrators provides repayable financing of $150,000 or more to help finance existing or new social enterprises and small businesses for expansion start-up, or stabilization plans to create or maintain jobs. The funding will be based on commercial terms that will be through either loans, loan guarantees, or equity investments.
Established businesses and start-ups can receive adaptable and flexible financing from the Metis Voyageur Development Fund at lower rates and fewer restrictions than commercial lenders. This is directed towards Metis-controlled and owned businesses to help them grow and develop, the program also has ongoing support for building business plans and gives access to professional assistance with ongoing training and skills.
The University of Toronto Early-Stage Technology (UTEST) Program supports UofT entrepreneurs that are looking to create a research-based business. The program is working in partnership with the Toronto Innovation Acceleration Partners (TIAP) and also along with the financial support of the Connaught Fund, they provide businesses with mentorship, investment capital, business strategy, and incubation space in the UofT St. George Campus. Selected companies can receive funding up to $150,000 and access up to $500,000 in follow-up investment through TIAP.
York Angel Investors are looking to support businesses that have an established concept and are ready for growth. The program will fund between $75,000 to $300,000 to early-stage businesses within their area of expertise including B2B, B2C SaaS, CleanTech, InsureTech, IoT, FinTech, Industrial Automation, HealthTech, CPG, and Marketplace Solutions.
VERGE Capital Start-Up Fund offers low-interest loans with flexible repayment terms that don't require any excessive collateral or personal guarantees. Social enterprises in Southwestern Ontario can receive funds that will contribute to the United Nations Sustainable Development Goals.
The Western Accelerator Program is a 15-week program that provides hands-on educational training and mentorship from experts and industrial partners for high-growth start-ups to speed the growth of their businesses. The goal of the program is to condense a year's worth of learning within a few months for eligible entrepreneurs.
The Investment Accelerator Fund (IAF) provides funding for early-stage tech companies that are close to commercialization within Ontario. They focus on Health, Cleantech, and IT that has a minimum market size of $100M. The seed-stage business can receive an investment of $500,000.
Businesses in Ontario that are ready for angel investment can receive funding from Angel Investors Ontario, these entrepreneurs that have a company with an innovative service or product that will be about to enter the marketplace has a credible plan for growth, and need funding to finance any additional marketing, sales, and or production. Investments from the program can be within the range of $25,000 to $150,000 per deal per investor.
The Golden Triangle Angel Network (GTAN) is looking to invest in early-stage businesses that are ready for investment. In order to invest, they need to see a reasonable and clear expectation of return on their investment. A concise, clear, and well-supported case that may lead to business growth and a solid return to the investors is the only thing that will persuade them to invest their money in your business. The program helps businesses within the Kitchener-Waterloo, Guelph, Cambridge, and Stratford area to become leaders in their market.
Southwestern Ontario start-up owners can receive financing up to $5,000 to start their businesses with this loan. After one year, you have the option of an additional $5,000 step-up loan.
The Spark Angel Network helps businesses within the Durham and Northumberland regions with support from a group of individual investors who are looking to build economic growth and sustainability. These successful individuals have come together to provide a private equity investment to innovative and early-stage tech businesses. The investments can range between $250,000 – $400,000.
Early-stage businesses and entrepreneurs can receive valuable mentorship and capital networks through the Southwestern Ontario (SWO) Angels to facilitate networking, learning, and growth. Their goal is to help businesses to quickly become market leaders. Combining the expertise and resources of three different angel groups from Southern Ontario, the program speeds up the innovation ecosystem for entrepreneurs and investors. Their network of almost 200 angel investors is excited to partner up with aspiring entrepreneurs to build their idea that will be essential to the growth of the economy in Canada.
The Winter Road Financing from the Nishnawbe Aski Development Fund (NADF) provides support to Aboriginal-owned businesses that rely on the winter road network in order to move inventory and supplies at the beginning of the winter road season to stay competitive and lower their inventory and supply costs.
As an Ontario business, these 40 small business startup grants may be applicable to you, but acting on it and making the next step may be a challenge.
You may be asking yourself, how do I apply for these small business startup grants? Which of these grants is right for my business? What do I need to apply?
If this is your situation, using the Small Business Startup Portal is your answer.
With expert help, guidance, and support 24/7, the Small Business Startup Platform can help you.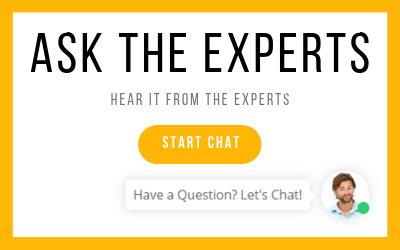 I WANT START A BUSINESS IN...
IS THERE HELP IN MY INDUSTRY?
Try the Startup Assessment now and find out what your business needs to succeed.