5 eye-catching ways to make your business plan stand out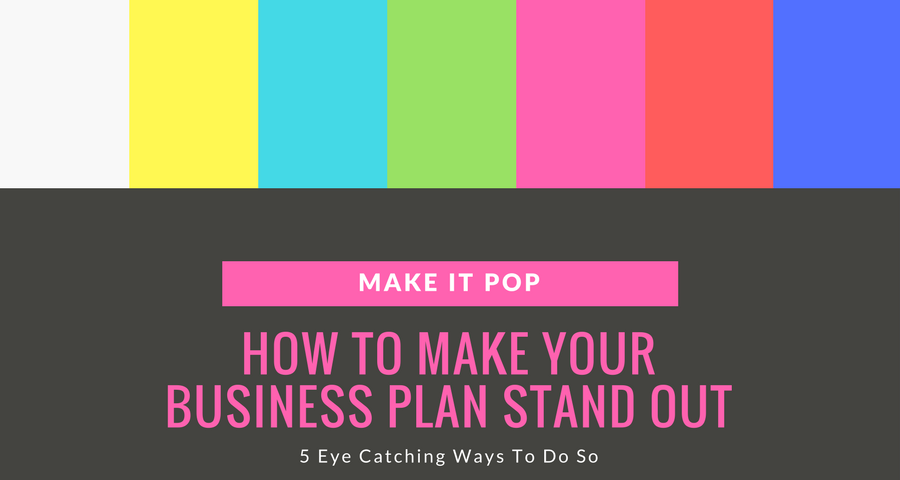 Your business plan. It's a scary thought to think that you have to write a business plan for your business. Where do you begin, what do you write about, how do you do it?
Don't worry too much; the first rule is to ensure that you have a plan. No not a business plan to write a business plan, but an idea and a way to get started.
Before you start writing a business plan you have to have your business idea, you have to have put some thought into it before and done some research and you have to know why you're writing a business plan.
Most people when creating a business plan often do it for one of these few reasons:
For themselves as a guide to starting up
For potential business partners
For banks/private investors/government funding
To sell the business
Whichever reason you go with for writing a business plan you have to keep in mind that your business plan has to contain the important components that answer all of the questions. The who, what, where, when, why and how's are critical to your business plans success. On top of all of that you have ensure your business plan is catchy and impressive as soon as it's picked up.
We asked a private investor for some tips to make a business plan stand out (when you are trying to get funding) and this is their response:
Most people think the more pages they include in a business plan the better the chances are. We don't care! We don't care about the cover pages, we don't care about the executive summaries too much, what we care about is that we can see a clear understand on your behalf that you get what you're doing, what you need and most important for us, that you have a plan to pay us back. We look at and read every single business plan, no matter good or bad. Why? We don't want to miss the next Facebook, Netflix or YouTube.
As much as it's important to have an impressive cover page remember that important business people who make decisions on funding you or not don't care about fancy colours, graphs and charts, they just want to ensure you can make them money.
Here Are 5 Eye Catching Ways To Make Your Business Plan Stand Out
Show the investor that their success comes from your past
Ensure that you use very plain language and simplify
Don't try to sell anyone in your business plan. You are a business man.
Offer evidence and supporting documentation.
Use a PitchDeck Presentation
Before any of this you have to ensure that your business plan is completed. That means all of the critical components of your business plan should be finished before you approach anybody with your business plan. Be it your friends, family, business partners, banks, investors or government funding agencies – you sometimes get only one shot.
Show the investor that their success comes from your past
No this doesn't mean you should tell the investor the reason why they have money is because of you. This is actually a way to make the investor feel comfortable with you and to trust you that your past experience is what's going to drive business success. Not only should they invest in the business idea, but you are part of that idea.
Think about it like this; if you've been an auto mechanic for 20 years and worked for some of the top brand dealerships and you're starting your own body shop, your experience on your resume and on your business plan could put a lot of investor at ease with believing that you have what it takes plus the understanding.
If you don't have the experience to back it up – explain why you believe in yourself and your idea. Sometimes being very exciting and impressive with your business plan can have the same impact.
Ensure that you use very plain language and simplify
Writing your business plan and making sure you fill up every section and provide as much detail as possible isn't always the best choice. Sometimes just simplifying the text, without using big words is the best way to go. If a investor has to read your business plan and try to figure out what you wrote, or even think twice about it – you've lost them and their interest.
Ensure that you don't use industry jargon as it may not be familiar to the reader as to what you're trying to say.
Don't try to sell anyone in your business plan. You are a business man.
Many business owners when writing their business plan make mistakes trying to sell the reader. There is a big difference trying to sell and trying to convince a person. If you're business plan is all sales like, the reader may be turned off from it. Instead, use your charm and explain your business idea, your product or services in a manner that is convincing and that answers the important questions as to why the investor (or even the customers) would benefit from your business.
You are a business man and not a sales person when it comes to your own business plan. Be sure to act that way.
Offer evidence and supporting documentation.
One thing that investors and business plan readers love more then anything is to see evidence or supporting documentation of what it is you're saying. Again this doesn't have to be some crazy study that you go out and spend six months trying to figure out how to do, but it can be as simple as offering images of your products, or explanations/tutorials how to use the product or service. Perhaps it is a demo product that you offer to the business plan reader, or a sample.
The more opportunity that you have for the business plan reader to see and feel your product or experience your service the chances that your business plan stands out is much greater.
Think about those magazines with perfume ads that have a small sample pack. Who doesn't love those.
Use a PitchDeck Presentation
A lot of investors want to see more visual then text.  This is why on hit TV shows such as Shark Tank or Dragons Den you see that a lot of presenters start of with a Pitch Deck style presentation. It's a visual presentation, a lot like a PowerPoint presentation that quickly summaries key points about your business plan.
When it comes to a PitchDeck, don't think that it substitutes the need for a business plan, but use it along side to ensure your business plan and presentation are eye catching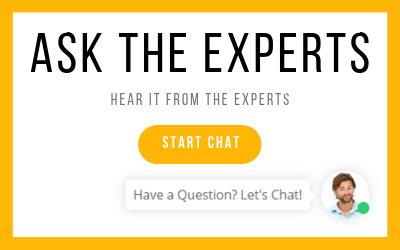 I WANT START A BUSINESS IN...
IS THERE HELP IN MY INDUSTRY?
Try the Startup Assessment now and find out what your business needs to succeed.