5 Tips for Submitting a Successful Government Funding Application
As a small business, startup or existing, getting the proper government funding support for your business may be the key to your success. This means, successful government funding application must be completed.
When it comes to government funding applications, at least 20% of all applicants miss key information in their funding applications, which leads to a quick denial of funds, as stated by a program officer in the federal government.
This 20% is on top of the many other mistakes a small business owner may make when it comes to government funding, so the more you know as to what it takes to submit a successful government funding application, the better.
Download the PDF: 5 Tips for Submitting a Successful Government Funding Application
Take a moment and download the free PDF and see the top 5 tips on submitting a successful funding application based on the tips as per various government officers.
The 5 tips PDF document will include assistance and guidance on:
How to find the right programs
What to submit when you do apply for funding
How to show you are committed to your business idea
Help explain the "What's in it for you" situation
How to not over-provide
To ensure you don't make the same mistakes many small business owners make when applying for government funding, the 5 tips PDF above will serve you right.
Common Government Funding Application Mistakes
Government funding agencies are very protective of their funds. They will do whatever it takes to ensure that they only hand the funds to the most applicable candidates.
To do so, the application process is a bit strict and very thorough. Any mistakes could lead to a failed application. The below are a few of the common government funding application mistakes to try and avoid:
Applying to government funding without a business plan
Not having financial figures or projections to show
Applying without a figure in mind

Don't guess (a million would do)
Don't provide a range (between $10,000 and $100,000)

Not knowing what you need funding for
Applying to the wrong program (one that you don't meet the criteria for)

Is it available in your location, or does it cover your location?
Are the funds provided available for your type of industry?
Does the program cover the funding needs you have?

Applying past the deadline
Not providing all details that the funding agency wants you to provide
While there may be many different reasons for government funding application denial, it is a good idea to follow the above and use the 5 Tips for Submitting a Successful Government Funding Application PDF which you can download below to get a better understanding of how to succeed.
Remember that not all government funding applications are the same. While all programs will have an application process, it is a good idea to educate your self on their specific process to ensure you meet the requirements.
If you need assistance with applying to any government grant or government loan program, use the Canada Startups Small Business Startup Platform and expert guidance to benefit from the support.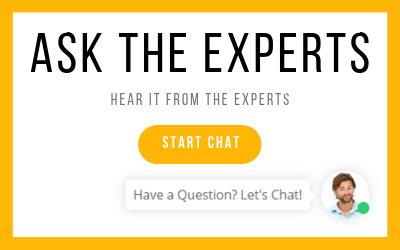 I WANT START A BUSINESS IN...
IS THERE HELP IN MY INDUSTRY?
Try the Startup Assessment now and find out what your business needs to succeed.