Banks are there to lend you money to start-up your small business, but some convincing may need to be done.
When it comes to financing your small business start-up, or expanding of your small to medium sized business, don't take anything for granted. At banks, even though each application for financing is very unique there are a number of factors and criteria that have to be met before you qualify for financing.
To help you better understand the entire process and to maximize your chances of success please read the below factors that have a role in qualifying you for financing.
Whether you need financing for a startup or for the expansion of an existing business, each application is thoroughly analyzed following a list of clearly established criteria including:
How much money you, or your business partner(s) are putting down
Are there any other outside investors involved
What are your company's strengths and weaknesses
What are some of the risk factors involved in start-up or growth
Your expected projects and profitability
Financial stability and ability to support the company
A professionally created business plan containing detailed data
Knowledge and understanding of your industry
Business owners management abilities
Your plan for sales and development
Do you have the technical know-how
Do you have the fees needed to start-up
Having a business plan is a your number one priority
Any business owner who's dealt with banks and financing before will tell you that a professionally created business plan with well researched projections is the best way to obtain financing from the banks. Whether you are starting up a company or expanding an existing one, it's essential to have a business plan.
What is included in the business plan? Well your business plan is basically a complete and detailed portrait of your business. This plan must contain all of the information that your loan office will use to determine whether it is a viable business and if the risk of lending you money is worth it or not. More specifically, a business plan should contain the following information:
Business background, if any
Sales and expenses projections that are reasonable
Evaluation of your financing needs
Facts from market research and findings
A clear marketing plan
List of partners and business owners
List of management and their individual skills
Description of facilities and equipment
List of main suppliers, if any
Company's financial statements for the past three years
Details on the owner's contribution, equity and security offered
Information on research and development.
To prepare a business plan, we always recommend that you speak to a business plan professional. Since a business plan is so critical is must be done right, but if you are still planning on creating a plan yourself, you can always use some help along the way with a business plan software.
Every single business loan application to banks is taken with careful consideration. In many cases, the loan officer responsible for your application may offer you financing along with some advice. In other cases, if there are issues with your business plan or your idea and application, then it may get declined. Some reasons for a declined loan application at a bank may include:
Insufficient financial contribution by the parties involved, or insufficient net worth
Unrealistic projections or doubtful chances of success
Possible conflict or problem related to environmental legislation
SEARCHES RELATED TO BANK BUSINESS FINANCING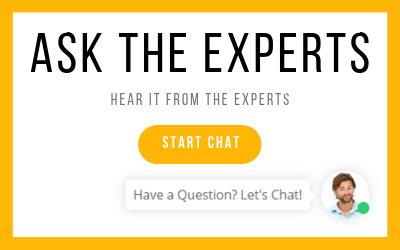 I WANT START A BUSINESS IN...
Try the Startup Assessment now and find out what your business needs to succeed.