Alberta Small Business Grants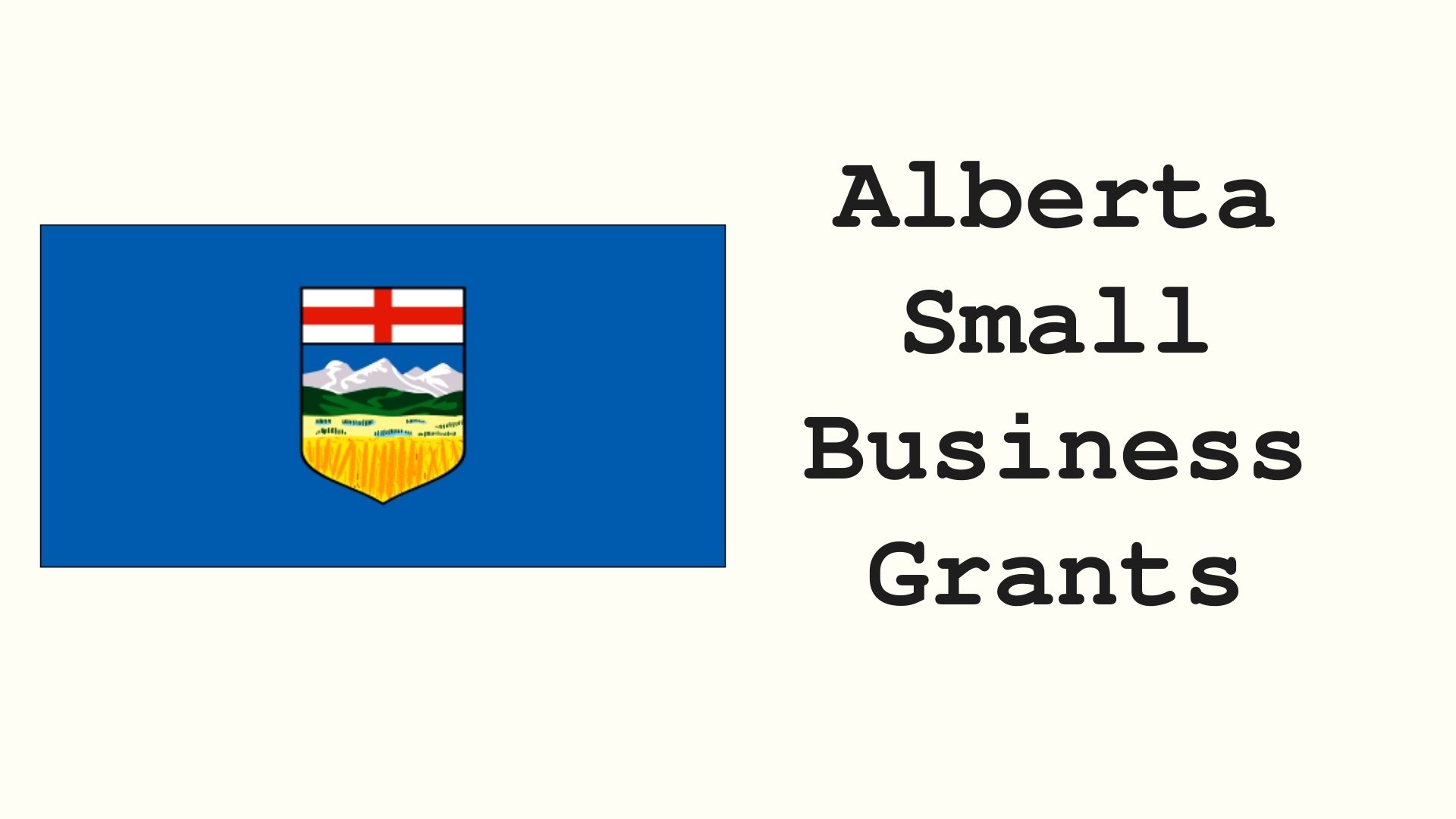 Alberta Small Business Grants
Take the following steps and advice to find small business grants in Alberta
When starting a small business in Alberta, it can get costly with the various startup expenses. Getting business grants or funding for your startup may give you the boost you need.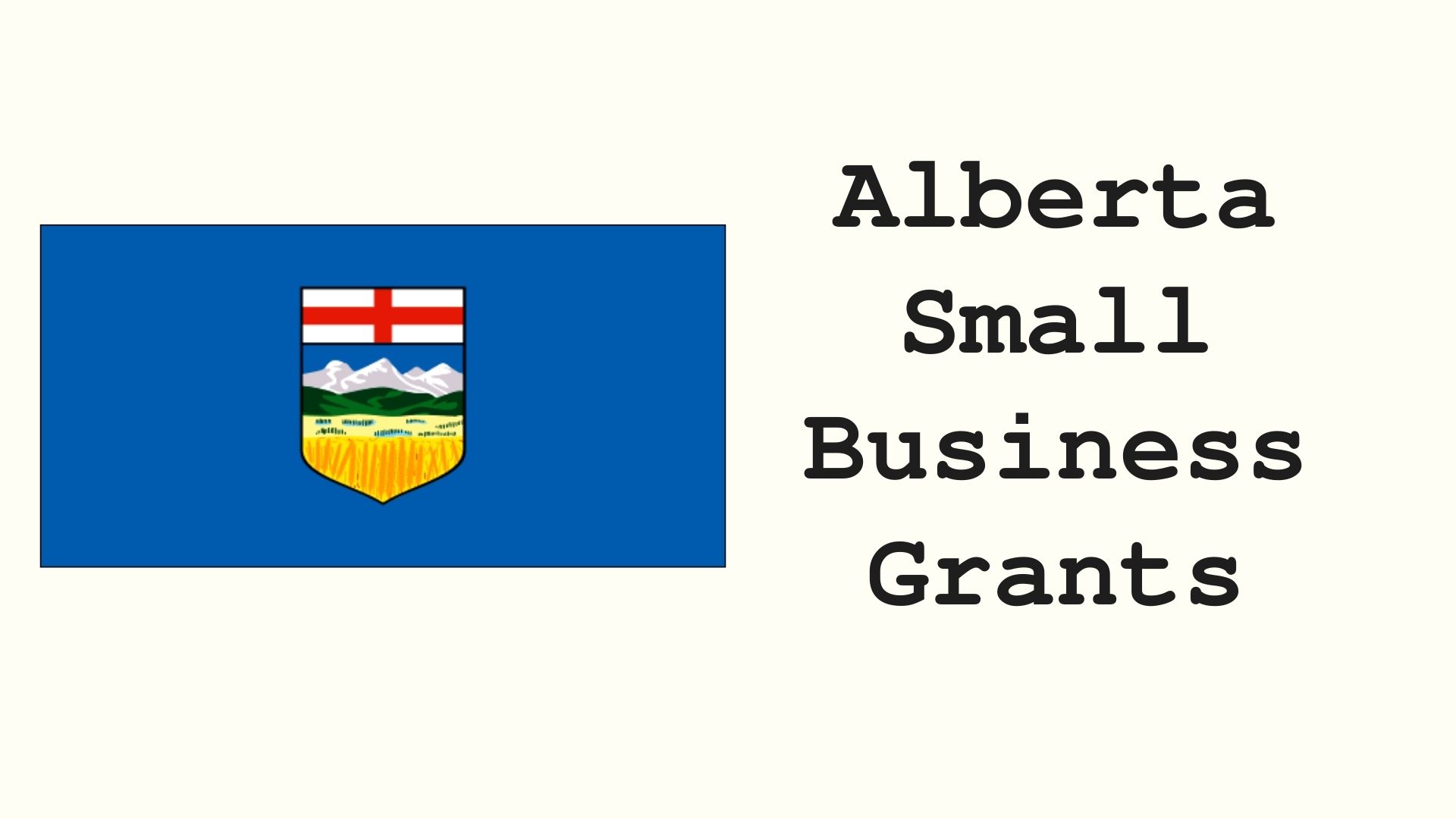 Population: 4.37 million residents
Registered small businesses: 154,495
Funding Business Grants and Funding Options Available in Alberta:
303 Grant Programs / 147 Loan Programs /231 Assistance Programs
Find out if you may be eligible using the funding search tool.
The Alberta government has various business grants and funding options that are available for entrepreneurs to consider. These funding programs will come from the local governments, the Alberta provincial government but also maty come directly from the Federal Government of Canada; or even other provinces that fund a move or partnership within Alberta.
There is quite a lot to know about these business grants, the government loans and funding options if you are seriously considering it.
Before you start the business grants search or consider any type of government funding for your startup business, there are a few things to know.
All government funding agencies, no matter if it's a business grant or a business loan program, will want to know the specifics of your business before they consider you for any funding. While the process is not difficult with the right guidance, it does take time.
Before you start, you should know if getting business grants or funding is right for you?
As a small business entrepreneur you have a lot of step to go though. Canada Startups is here to help you each step of the way. Not only do we guide you step by step, but we help you startup, assist you with your business plan, help you find funding programs that can get you the relevant business grants and funding for your Alberta business, and more.
Government Business Grants in Alberta
Is applying for funding the right choice for you?
If you have a small business in Alberta, or are considering starting up, you are making an excellent choice to consider business grants and government funding.
Alberta is one of the fastest growing Canadian provinces and one of the top spots in Canada where small business and entrepreneurship is booming. Currently, nearly 160,000 small businesses are taking advantage of this and benefiting as small busines owners. Who wouldn't want to take part in that, especially with the added funding!
As a small business, the Alberta government has many government business grants that are available, along with various other forms of government funding that you may be able to take advantage of.
If you're ready to find the best business grants and funding options for your own small business, consider contacting one of our small business advisors to get started. It takes a minute. You can also call them right now at 1-800-288-9691.
The business grants provided by the Alberta government are available across various industries and can fund many different business expenses that you may have. To consider the business grants as options, it is first important to know how to move ahead with finding the grants and funding options.
Before you start your business grants search:
Prior to starting your business grants search in Alberta, it is a good idea to know that each government agency has different criteria for applications. To ensure that your applications can be successful and that you can obtain the needed business grants or funding, review the below primary application factors and secondary criteria before proceeding with your search:
Primary Application Factors:
☑️ Your location (province and/or city)
☑️ The business industry you are in (you may fit into multiple)
☑️ Your specific funding need (what it is you need the funds for)
☑️ The application deadlines
Secondary application criteria:
☑️ Your business plan (can't apply without a plan)
☑️ Knowing how much funding you require
☑️ Your credit score/personal history (may not always be a determining factor)
If you believe you are ready for the funding search and to find the relevant business grants in Alberta, best to first know the different types of government business grants that are available.
$31,440 Business Grant for Business Owner in Alberta
The small business help we received from CanadaStartups was exceptional and the support staff are so helpful. We used the funding tools, the business plan builder and the ask an expert support to get help and eventually secured a business grant!
Types of Government Business Grants in Alberta
There are different types of business grants available for small business owners in Alberta.
ONE TIME AND RENEWABLE
Non-repayable grants are the most sought-after grant for many business owners.
The money you obtain from this type of grant program does not need to be paid back – unlike a loan.
Though these government grant types fund very specific needs a business may have and are provided based on those needs.
NON REPAYABLE GRANTS
One-time and renewable grants are the most common types of grants. These programs will provide you with a lump sum of money to use towards a specific requirement such as providing training to your staff.
The renewable part comes in so that you can keep coming back to obtain more when more training costs need to be covered.
PARTIAL CONTRIBUTIONS
Partial contribution government grants are another attractive option. The "partial contribution" implies that you provide some of your own funds in order to qualify for the grant. Sort of like a partnership. For example: if you need $100K for equipment, the government may give you $50K to use towards your purchase but requires that you provide the other $50K.
Business Grants for your Small Business in Alberta
Getting a business grant or funding for your business in Alberta may be crucial. If you are depending on the capital to advance, it is important to start your funding search immediately, and not delay. Search for funding right now.
The good thing is that the Alberta government greatly support entrepreneurship with many different funding programs; and as long as you are a small business owner in Alberta and are re-investing into making Alberta a better economy, you may be eligible to apply to these business grants and funding programs.  The Alberta government has many different business grants and funding programs for small business owners to take advantage.
Want to see what business grants and funding options can cover in expenses for your small business in Alberta?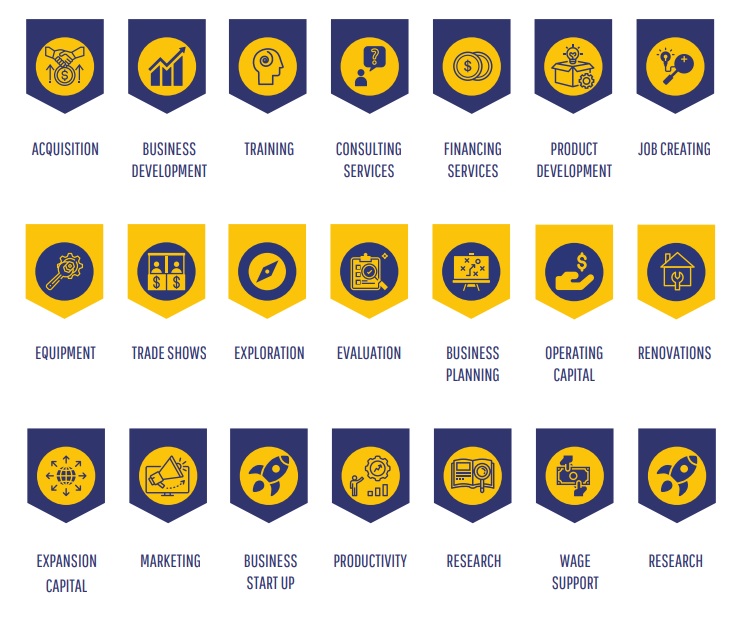 Requirements for Alberta Business Grants
To successfully apply for business grants or government funding in Alberta, there are a few things you must be ready to provide, in order to meet the eligibility criteria by the various grants agencies.
This may include, but not limited to:
The steps of starting a small business in Alberta are simple.
☑️ Having a completed and thorough business plan.
The Business Plan Builder Tool can help you create a solid business plan that you can use to apply for business grants, government loans, or any government funding options. The process of creating a business plan is simplified as it only asks the must have information, removing the unnecessary "fluff", making your business plan direct to the point.
☑️ Providing proper financials or financial projections.
With the above mentioned Business Plan Builder Tool you will be able to create financial statements, including a balance sheet, cash flow and a profit/loss statement with ease. If you don't have the financials to share, an expert will be able to assist and guide you though projecting these based on the requirements that the business grant agencies have in place
☑️ Having an Investor PitchDeck ready.
In addition to having a detailed business plan, most government funding agencies and private investors want to see presentations (PitchDeck). These are brief 10 to 15 slide presentations that outline the business model, the growth strategy, funding needs and share specifics of the business in a visually appealing format.
Think Shark Tank.
This is where you get to visually explain your business and attract the attention of funding agencies and investors.
A properly done PitchDeck is very easy to share and is often the preferred introduction method to the various funding agencies and investors. In addition to the business plan, the PitchDeck is the ultimate tool to securing the funding needed.
If you can create a PitchDeck , your business plan will greatly benefit. With the Investor PitchDeck Tool, you are able to create a great presentation in no time.
In addition to these must haves, be sure to refer to the primary application factors and the secondary application factors as mentioned above - to ensure you cover all of the basis points before you apply to any business grants or funding options.
If you are ready to start your business grants search in Alberta, don't wait any longer. Get more information on how to find the relevant funding options, how to ensure your business plan is 100% perfected, and how to properly apply.
The first step, call 1-800-288-9691 for one of our Alberta small business specialists to assist and guide you.
Alternatives to Business Grants
While business grants are an attractive funding option (being free money and all), they are not the easiest to obtain. Learning how to work the system by ensuring your funding needs are aligned with the funding agencies agenda, could be the key to landing a grant for your business. Consider working with a Canada Startups Expert to get help with this.
The business grant alternatives include:
Government Loans
Unlike a traditional bank loan, government loans offer different advantages and are easier to obtain.
Government loans are programs provided by the Canadian government as well as local and provincial level
agencies to help business owners obtain quick funds needed to help with their business funding needs.
Each type of government loan has it's own pros and cons, however each has its own advantages that could benefit
your small business as an alternative to government grants.
Low Interest Loans
No Interest Loans
Conditionally Repayable Loans
Government Guaranteed Loans
Speak to a funding expert to determine which loan options may be best for you.
Tax Breaks/Credits
Often overlooked, tax breaks and credits are a simple and effective way to obtain funding for your business.
Tax breaks and tax credits are incentive programs offered by various government agencies and can be an alternative or supplementary funding option for your business.
While these programs are often overlooked because you first have to spend the money, in order to qualify for those tax breaks or credits at the end of the year; a tax credit is quite similar to a grant - a lump sum of money given back to you for your business.
Speak to a financial expert, tax accountant or a funding specialist to get more details on available tax breaks and credit options for your business.
Private Funding
Private funding can offer you larger funding amounts and can be combined with government funding options.
In addition to any government funding, your business may also want to seek funding from Private Investment sources.
If so, take some time to familiarize your self with interest rates, repayment terms and type of collateral or share agreements are involved. Private funds can be both an excellent source of money and industry expertise for your
business, if properly managed. When looking at private funding, there are many different types:
Family and Friends
Bank Loans or Lines of Credit
Personal Credit Cards
Partnerships
Private Investors
Crowdfunding
Equity Trade
If you are ready to start your own funding search for business grants and other types of funding try first reading the Small Business Grants Guide for additional information and knowledge to prepare you with your own small business in Alberta.
SEARCHES RELATED TO ALBERTA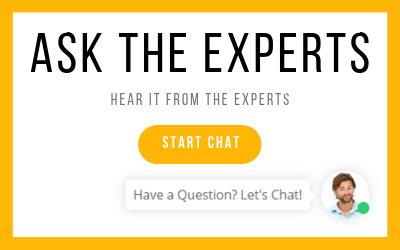 I WANT START A BUSINESS IN...
IS THERE HELP IN MY INDUSTRY?
Try the Startup Assessment now and find out what your business needs to succeed.