Are There Small Business Grants Available For Canadian Entrepreneurs?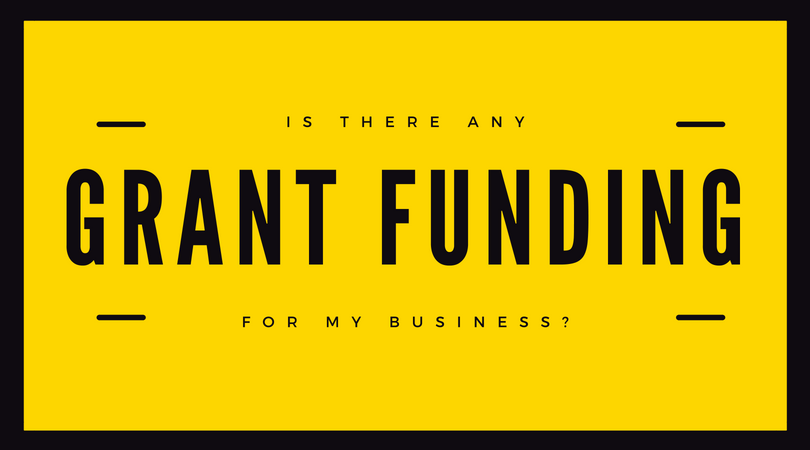 Yes. Absolutely. Undoubtedly. Positively. YES! I will say it again to make sure its understood: Yes there are Small Business Grants available for Canadian Entrepreneurs. Now that that's been confirmed, let's clear up some of the common facts and misconceptions around these grants.
Do Canadian small business grants really exist?
The Canadian Government offers Grant programs to entrepreneurs, both to offer support to small business and to stimulate the economy and create jobs. So you can't just get a grant because you "want to start a business". You will need to find the programs that offer funding in the form of grants, and you will need to show them how you will use the money in a way that is beneficial not only to your business, but to your local economy as a whole.
Grant programs DO exist. However, because they offer large sums of money that do not have to be reimbursed; the qualification criteria for these programs is more rigorous in order to ensure the funds land in the right hands. These programs can be offered at any level of government – federal, provincial or municipal – and are generally directed at particular industries which are more inline with government objectives. Grant-rich industries include: agriculture, environmental technology and biotechnology. Whereas the retail industry falls quite low on the priority scale for government grants.
Does my business have a chance at qualifying for a grant?
Does that mean your business has no chance of landing a grant if it doesn't fall into one of the above industries? No. It means that you have to be more flexible in terms of what you need funding for. There are many grant programs that can provide funding to cover the costs of hiring or training staff. These programs seek to create new job opportunities for people with disabilities, recent graduates, or summer jobs for students. So if you're willing to hire a skilled apprentice, create a few summer jobs for students, or hire a disabled person; you could obtain a grant to cover all or part of their salary for up to 52 weeks!
What do I need in order to qualify for a government grants?
We've said it before, and we will say it time and time again: the most important piece of the puzzle when it comes to landing funding for your business, is having a Business Plan. There is no way around it. Your business plan is essential in convincing lenders (both government and private) that your business is worthy of the funds and that you will spend the funds wisely. Your business plan will help you to identify exactly what you need the funding for, and then you can look into programs that offer assistance for that purpose. For example, buying equipment, hiring or training staff, etc. Once you have established the purpose of the funding, you can begin to browse available funding programs that meet your funding needs and discover whether you meet the eligibility criteria for these programs.
No one can guarantee that you will receive funding. However, with a little work and the right tools, you can greatly improve your chances of obtaining a Government Grant by ensuring you have a professional Business Plan, that you submit applications to as many programs as you are qualified for and that you do proper research to find those programs which best meet your business needs.
Click here to learn more about how CanadaStartup can help you find and apply for Government Grants for your small business.
I WANT START A BUSINESS IN...
Try the Startup Assessment now and find out what your business needs to succeed.