Avoid These Mistakes When Applying for Government Grants
"A smart man makes a mistake, learns from it, and never makes that mistake again. But a wise man finds a smart man and learns from him how to avoid the mistake altogether."
Roy H. Williams
Learn from other business owner's mistakes when it comes to applying to government funding agencies.
Finding government funding programs for your small business isn't difficult, however finding the programs you may be eligible for is a much more complicated process.
Business owners spend a lot of time and money doing the proper research to find these funding programs and finally, the last step is the application process. Now imagine all of your hard work to get this far ruined by a mistake you've made along the way. It can cost you everything, and most importantly the ability to obtain any funding.
Knowing and understanding the mistakes others before you have made when applying towards government funding will not only help you, but it will ensure you to not make the same mistakes.
Don't use templates:
All the work, effort, time and money you've invested into researching grant programs, finding the programs you may be eligible for and then filling out your grant funding application is finally coming to an end.
All that is left for you to do is to write a cover letter to the funding agency where you're applying to explaining why your business should receive funding, how it will benefit you and what you will do with the funding.
The biggest mistake that business owners make is thinking that the entire process is what gets you the grant or the loan, and that the cover letter nobody looks at anyways. I recommend you put a lot of work into your cover letter, don't just grab a template from the web and use it as your own by changing the dates, locations and names.
Instead, spend time on it – as much time as needed and make it very personal but straight to the point.
A good cover letter can mean the difference between you getting to be funded, or denied – or even having the rest of your application read or not. Forgetting to contact the funding agency prior to your submission:
You should not be afraid to get in touch with the funding agency.
Even if you have all of the facts, requirements and guidelines – it is recommended to contact the funding agency and speak to a program coordinator who may once again explain the process of applying.
You want to be sure you didn't miss anything important and maybe that day something has changed, or is in the process of being changed in the terms and by speaking to the program coordinator, you may be able to get that feedback.
Not to mention, your name may be thrown around the office and it may stick out when the application is in question to be approved or denied. Not following the programs requirements: Every funding agency, and every funding program has its own unique set of criteria and requirements which must be met before an applicant can be given funding for their small business.
Every agency has a unique reason for giving out the funding, and looks for various things in return. If the agency is giving you the detailed requirements and saying this is the only way you can apply – your application should follow it to a "t".
Don't think for a second that if the program states something like "You are required to have a minimum revenue of $50,000 per year", that you would be given a chance if your revenue is $49,999. You did not meet the requirements, and yes, it is that specific.
By not following the requirements, you are simply stating to the program decision makers you want to waste time. Not using professional formatting, grammar and spelling: The last thing that you should have in your cover letter, application form or your business plan is spelling or grammatical mistakes – or format problems.
If you want the government funding agency to take you seriously and professionally, present yourself as that.
Thinking the agency knows what you are talking about: You see how much time and money you've spent researching your business model, your idea, products and services – so when you present your idea to a funding program agency, you have to ensure that they understand exactly what you are talking about.
If you, a person who is interested in what you are doing needed to do that much research, and you are trying to convince somebody who's done no research to give you funding, you must be crazy – unless you explain it, in detail with examples.
Be ready to clarify any terminology that is industry specific. These are just a few of the mistakes you need to avoid when applying to government funding, but there are many more.
It is often recommended that you present your business plan, cover letter, and application to a friend or family member, or even a business partner treating them as the government agency – sort of a mock-play, just to see how it would sound like if said out-loud.
You must be willing to try it all, test it all and understand it all before going to sit before the funding agency.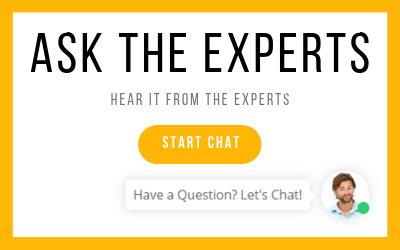 I WANT START A BUSINESS IN...
Try the Startup Assessment now and find out what your business needs to succeed.