Canada Emergency Rent Subsidy (CERS) for Small Businesses
The Canada Emergency Rent Subsidy (CERS) for Small Businesses
With the latest in the Covid Pandemic and the devastating effect it has on Canadian small businesses, non-profit organizations, or charities who have seen a drop in revenue, the Canadian government has announced a subsidy to cover part of their commercial rent or property expenses, starting on September 27, 2020, until June 2021.
This small business rent subsidy will provide payments directly to qualifying renters and property owners, without requiring the participation of landlords.
If you, as a small business are eligible for the base subsidy, you may also be eligible for lockdown support if your business location is significantly affected by a public health order for a week or more.
Find out if your small business is eligible for the CERS or any other government funding programs by speaking to a funding expert at Canada Startups. Call 1-800-288-9691
Who can apply for the Canada Emergency Rent Subsidy
To be eligible to receive the rent subsidy as a small business from the Canadian government, you must meet all four of the following criteria – you:
1. Meet at least one of these conditions:
You had a CRA business number on September 27, 2020
You had a payroll account on March 15, 2020, or another person or partnership made payroll remittances on your behalf
You purchased the business assets of another person or partnership who meets condition 2 above, and have made an election under the special asset acquisition rules
These special asset acquisition rules are the same for the Canada Emergency Wage Subsidy (CEWS).
You meet other prescribed conditions that might be introduced.
2.  
Are an eligible business, charity, or non-profit (eligible entity)
If your business, charity, or non-profit is related to another eligible entity, you may be considered an "affiliated entity". This may affect your calculations for the subsidy.
3. Experienced a drop in revenue
Your drop in revenue is calculated by comparing your eligible revenue during the reference period with your eligible revenue from a previous period (baseline revenue).
There is no minimum revenue drop required to qualify for the subsidy. The rate your revenue has dropped is only used to calculate how much subsidy you receive for these periods.
4. Have eligible expenses
To apply for CERS, you must have a qualifying property. Only certain expenses you pay for qualifying properties are eligible for CERS.
To find out if your small business is eligible for the CERS or any other
government funding
program offered by your local,  provincial or federal government,  speak to a funding expert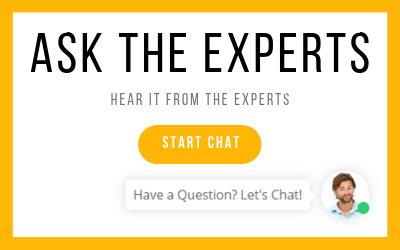 I WANT START A BUSINESS IN...
IS THERE HELP IN MY INDUSTRY?
Try the Startup Assessment now and find out what your business needs to succeed.