CDEM + CanadaStartups: Providing Canadian Entrepreneurs with the space and tools to startup.
Manitoba's bilingual entrepreneurs are in for a treat with the launch of several new shared working spaces from the Economic Development Council for Manitoba (CDEM). The new shared spaces offer bilingual entrepreneurs and independent contractors in Manitoba with the advantages of working in a professional office environment for a nominal fee and with no long-term commitment.
The Centre of Excellence co-working spaces are the CDEM's "solution for business people looking for a structured, rigorous work environment, and contact with other dynamic, motivated individuals who share the same goals."
In addition to the convenient locations, high-speed internet, printers and conference rooms; the shared workspace offers so much more than just your average office rental. Entrepreneurs have access to a mentoring program, and business support services including an on-site Accountant. While some client's have established businesses, the The Centre of Excellence also caters to new businesses. One way the CDEM supports budding businesses is by partnering with CanadaStartups.org to offer members of their co-working spaces with free access to the Startup Portal.
The Startup Portal contains all the tools entrepreneurs need to develop, launch and find funding for their business – all in one place. In addition to interactive tools like the A-to-Z Startup Guide, Business Plan Builder and Pitch Deck Tool; the Startup Portal connects business owners with all the possible funding that is available to new and established businesses from a both government and private sources.
Beyond the tangible benefits, CanadaStartups and the CDEM share one vision: to support and encourage Canadian entrepreneurship. Through the The Centre of Excellence coworking spaces and access to the Startup Portal, we are empowering Canadians small business owners with knowledge and resources; as well as invaluable networking opportunities through the potential collaborations and partnerships that can be created between members.
CanadaStartups is proud to work in partnership with the CDEM to provide Manitoba small business owners with tools, resources and support to help them to achieve their entrepreneurial goals.
The Centre of Excellence offers four free hours to each participant as well as daily ($8), weekly ($35) and monthly ($120) subscriptions. The shared workspace is available to members from Monday to Friday, from 8:30 a.m. to 5 p.m.
Located in Manitoba and interested in coworking? Contact Christian Faïs (204) 925-8824 or cfais@cdem.com; or visit www.cdem.com.
To learn more about how the Startup Portal can help you start your small business visit CanadaStartups.org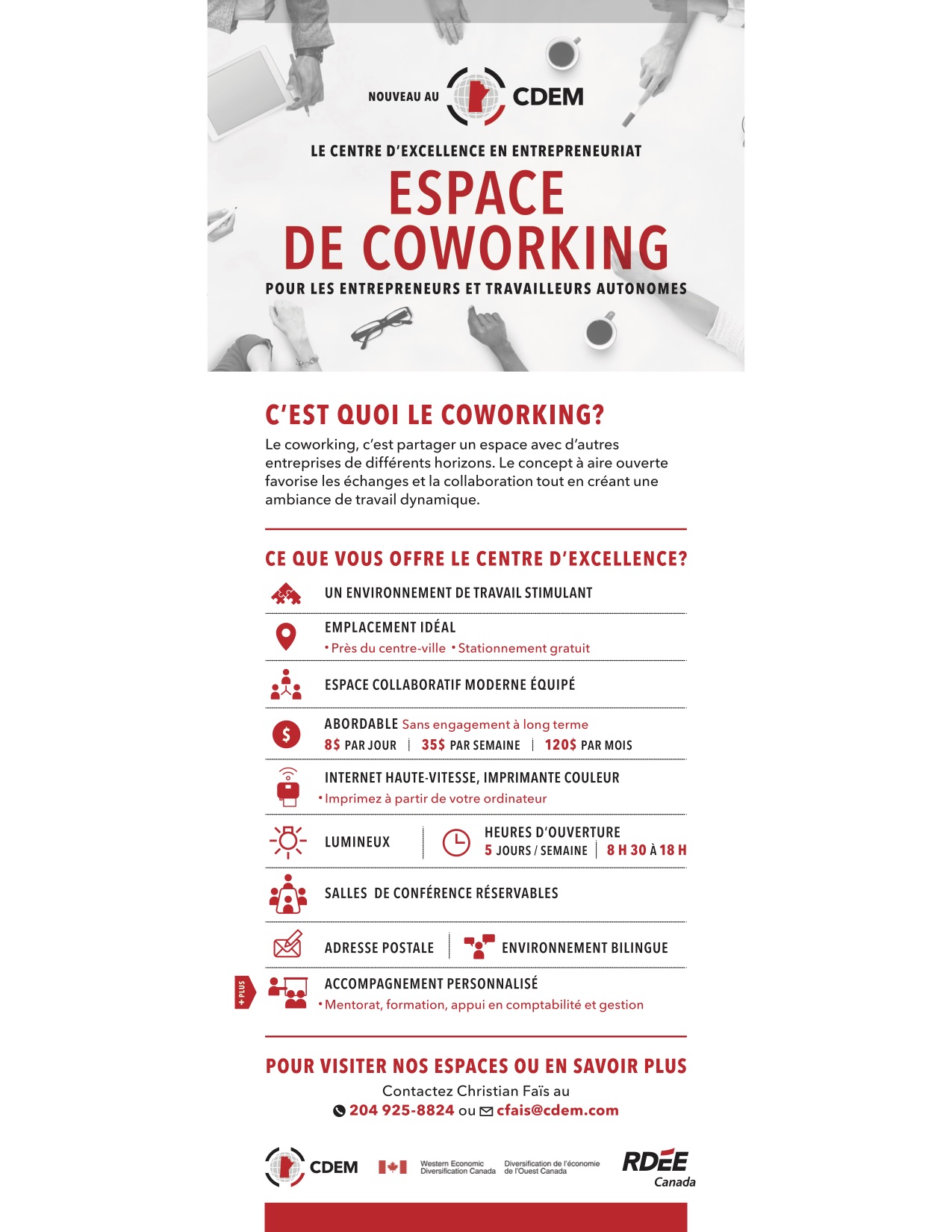 SEARCHES RELATED TO CO-WORKING SPACE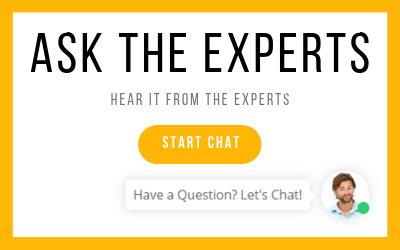 I WANT START A BUSINESS IN...
IS THERE HELP IN MY INDUSTRY?
Try the Startup Assessment now and find out what your business needs to succeed.