Choosing The Best Company Formation in Canada
One of the biggest decisions that you will have to make when you're planning to start a new company is deciding on which type of legal structure it should have.
Choosing the right form of business structure is very important because the structure will determine how your business will be organized, how it is taxed, and how to handle the money that flows in and out of your business.
You will need to consider each business type and all of the advantages and disadvantages that come with them very carefully. It is easier and more cost-effective to anticipate your needs now and select the best structure that will best meet those needs, although it is also possible to change the legal structure as it grows and expands.
You can run a business as a sole proprietorship, a partnership, or a corporation as an entrepreneur in Canada. You could set up your business structure as a co-operative if you have a group that is interested in working together. Various factors including tax deductions and personal liability will decide which structure is right for your new business.
A legal professional, along with an experienced accountant, can give you advice and examine all of the aspects of each business structure. We strongly recommend that you seek their help when you are trying to decide which business structure is best for you and your situation.
Forms of Business Structures
Here are the business structure types that you can choose from when starting your business in Canada:
Sole Proprietorship
When the business is owned and operated by the individual that is responsible for the business and its liabilities is known as a sole proprietorship.
With only a few legal complications, this is a very simple business structure. However, some requirements will still apply, such as business name registration and licensing. Since all of the liabilities and benefits of the business flows through the individual, this structure is best suited for a small enterprise.
One thing to remember is that the liability of the business is the same as the liability of the business owner. Assets of the sole proprietor will be at risk to honour the liabilities of the business, unlike a corporation. Also, the opportunities for tax planning are very limited, since the profits of the enterprise will flow through to the business owner and are taxed the same as a regular income.
Partnership
When two or more people or corporations start a new enterprise together with a goal to profit is known as a partnership. Each province in Canada has enacted its own specific legislation for partnerships and has exclusive jurisdiction for partnerships as well.
General partnerships and limited partnerships are recognized within all provinces. However, a partnership is not recognized as a distinct entity, for tax purposes. Rather, on a proportionate basis, the profits and losses of a partnership flow through to the partners, each of whom must pay taxes on these amounts when doing their personal tax returns.
General Partnerships
Two or more owners will share in the management of the business in a general partnership. The partners that own the business are severally and jointly responsible for the liabilities of the partnership only up to the total value of the personal assets that they own. This means the responsibility for the business's liabilities will lie with each partner jointly and individually, no matter if the partners act in tandem or individually. The full responsibility for the acts of each partner and the acts of the partnership as a whole, therefore, lies with each partner.
Limited Partnerships
All the partners own the assets of the business in a limited partnership but there may also be a combination of limited and general partners. General partners are typically involved with the management and operation of the business. They may be entitled to a greater share of the profits even though they are fully liable for the obligations and debts of the business. Limited partners, however, are not involved in the management of the business. They enjoy a limited liability in that they can't be held responsible for more than the amount of capital that they have contributed because capital is all that they have brought to the business.
Incorporations
Many new business owners will contemplate whether to incorporate their businesses or not. A corporation is defined as a business structure that is independent of the owner, or owners and does not pass on its liability or income taxes to the owners. The owner's liability is only limited to the amount that they invested in the business. If the business defaults on any debt it is much more difficult for someone to come after your personal assets.
You can also defer and save taxes since business rates are lower than personal taxes when operating your business as a corporation. It is common, in Canada, for a private corporation to be owned by a controlling shareholder who is known as the owner-manager. An incorporated company can raise money easier than a sole proprietor if you decide to scale up, which makes it easier for your business to expand and grow. There are, unfortunately, several costs involved in establishing a corporation as well as ongoing additional costs such as legal and accounting fees. Due to bookkeeping and record keeping, there will also be administrative tasks such as annual corporate tax returns, separate bank accounts, regular corporate tax installments, and much more.
Co-operative
An association of members controls and owns the business in a co-operative business. They are a different way of doing business and are set up to meet the expectations and needs of their members. Typically, the participation from all of the members is necessary for continued success and can be set up as a not-for-profit or a for-profit entity.
Which Structure is Best For Your Company
A sole proprietorship may be the best choice if you are newly self-employed. It includes many freedoms and is the easiest and most affordable to set.
A partnership might be the way to go if you have a potential partner with a great work ethic, perseverance, integrity and assets to contribute.
An incorporation is probably the right choices if you value limited liability protection as well as tax savings and deferrals or you are planning to raise capital to grow the business and may eventually hope to sell, just as long as you can afford the ongoing costs and complications that come with running a corporation.
A co-operative is going to be for you, and a group of like-minded people, if you're looking for a different way to operate a business.
If you need help figuring out what business structure is best for you, sign up for a membership and let our team of business experts guide you.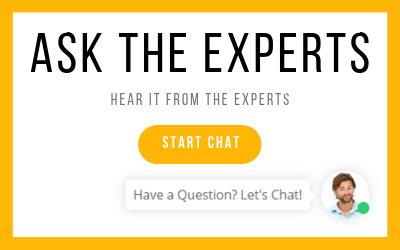 I WANT START A BUSINESS IN...
IS THERE HELP IN MY INDUSTRY?
Try the Startup Assessment now and find out what your business needs to succeed.