Full Guide: Start a Small Business In Ontario As a New Entrepreneur
It can be easy to talk yourself out of the idea to start a small business in Ontario, especially if this is something that you have been considering for a while. You're probably already familiar with the common excuses, the economy could be better, you can seem to find the right location, or maybe you're not 100% sure that your business name is good enough.
Starting a business is almost always going to be a big task to complete. However, at some point, you'll need to rise above your fears and get started, otherwise you will never know whether or not you'll be successful.
While yes it's true that there are many start-ups in Canada that don't make it past their first few years. You should understand that there's more successful business than you might think, studies have shown:
In Canada, 77% of new companies with between one to four employees survive for at least three years
86% of new companies with between 20 and 99 employees survive for at least three years
63% of new companies survive for at least five years
43% of new companies survive for at least 10 years
These are pretty good odds, this includes the fact that many of these start-ups that make it are nowhere near as well-prepared as you might think before they have even unlocked their doors and put up their OPEN sign.
When you take the time to think things through and get yourself prepared as much as possible, you'll be giving yourself a better chance to have short and long-term success with your business.
To help your research, we created this full guide on how to start a small business in Ontario, as a new entrepreneur. A variety of things will be discussed that you'll need to know to give yourself a better chance to make your business last 3,5, or 10 years or more.
So let's get started!
Brainstorm Ideas for Your Small Business
According to a small business study, at the start of 2016, there were 1.14 million small businesses that existed in Canada. At that time, more than 407,000 of those small businesses were in Ontario.
Even though that may be a big amount of businesses, that does not mean all of the good ideas are taken. There are plenty of opportunities for you to capitalize on and start a small business, whether you're improving on what businesses are currently doing now, or you've discovered a brand new idea that nobody is doing yet.
What Type of Business Should You Start?
Typically, small businesses will either be providing a service or selling a product. It can usually be better to start with either one or the other, but there are a few small businesses that can do both, you can then decide to migrate into the second area as you build a solid business foundation and start to grow.
Services: Providing a specific set of expertise or skills to another person or business that will need it is a service-based business. Since they don't have to keep any product, service-based businesses aren't very complicated. There are also not many start-up costs needed to get a service business up and running.
Products: Selling goods that you have purchased from somewhere else and sell for a profit or items that you make yourself are a product-based business. You will need to be able to determine how you will deliver your products to your customers, either in person at a brick and mortar location or via shipping, as well as figuring out where you will be storing the inventory when you are selling products.
You will need to decide on what type of business is the best fit for your specific set of skills and level of interest to focus on the best ideas for that type of business.
Networking
It might be a great benefit for you to talk about your idea and discuss the process of starting a business with other entrepreneurs that have gone through the same thing when you are trying to come up with a small business.
You may be able to locate other start-ups in your local area that you can get in touch with and see if they are willing to give you some help with determining a business idea through your local Better Business Bureau.
You can also use social media sites such as LinkedIn, Facebook, or other sites and try to network with other small businesses in Canada.
Determining the Best Way to Get Started
When thinking up some ideas, you may want to start considering how you will want to start the business.
Full start-up: Going this route will mean that you are starting everything from scratch, which includes developing your services or products and getting clients.
Buying an existing business: You will already have the work done to get everything started when you buy someone else's business, you can then start focusing on giving the business your own personal touch. You will be able to achieve success faster than starting from scratch, but it will also be more expensive.
Buying a franchise: This route gives you the best of both ideas that we just discussed. When buying a franchise, you can use the business idea and branding of a business that already exists, you will also receive the benefits of the parent company's marketing efforts, but the hiring and finding a location will be up to you. You will also have to follow the parent company's standards that they will give you.
Offline vs. Online Business
What type of business do you want to start? Are you looking for an online-only business that you can run from home with no physical location, or do you want to have a physical presence where customers can come and visit? Both brick-and-mortar and offline presence may be needed by some businesses.
Building an Online Presence
You are going to want to consider having an online presence regardless of whether you are planning to build a brick-and-mortar offline business, an online-only business, or a combination of the two.
It's not likely that new customers are going to visit your business or make a purchase online from you without researching your business online.
A professional-looking website is an easy place for you to start. The site should look clean and professional while also give visitors information on your business, explain what you're offering, and give them a way to get in touch with you.
The website that you build will be your storefront if you are selling your products online. So potential customers or clients will go to your website to hire your services or order your products instead of having a physical store location.
Building a Following on Social Media
Creating your social media following is a huge aspect of marketing for either an online or offline type of business. Potential customers will expect to be able to learn more about your business through social media when they are using their mobile devices.
Social media is a great format to use a contest or discount to gain new customers. Social media can also be used to encourage customers to come back on a regular basis.
You can also inform customers about new services and products while also keeping them entertained on social media. A potential customer can feel like they are an important part of your business when you share videos and photos. You can drive repeat purchases and visits by creating a positive emotional connection between your business and customers.
This is a great way to stay engaged with customers because some of them will want to provide feedback and ask questions about your business performance on social media as well.
You should always be prepared for some feedback that is negative because if a customer had a bad experience with your company, they are more likely to go on social media and let other people know about it. Use this as a chance to show your customer problem-solving skills and make yourself aware of any problems in the flow of your business and attempt to fix any problems that a customer may have experienced, your audience on social media will then be able to see how your business handled the situation.
Online Development Help
It will be a good investment to hire someone to help you with running your social media campaigns or build and operate a website. Obviously, some small business owners are going to be able to do this themselves while others can't or simply don't have the time.
You can never overstate how important it is to have a professional and strong-looking presence online when you're running a small business. Customers will more than likely never consider your business and you will never know why if you don't have a trustworthy presence online.
Hiring someone to handle the updates to your social media and to the website to ensure customers stay engaged with your business and have a reason to stick around can be a huge benefit.
What You Should Consider for an Offline Business
You will need to make several unique actions for a brick and mortar business, including:
Purchase or rent a location
Start new local utility accounts
Exterior and interior design
Buying any necessary equipment
Obtaining the necessary licenses and permits for your location
Hire new employees
Drive traffic to your store
Storing supplies and inventory efficiently
Buying liability insurance
What You Should Consider for an Online Business
To meet the needs of an online business you will have a few things that need to be done to make sure it's successful, including:
Make an e-commerce website
Writing copy to drive sales
Create ways to drive web traffic
Discover ways to handle questions and requests from customers
Deciding whether you want to run the business from home or if you will need to rent some space
Decide how much inventory you will need to carry
Figure out the best way for shipping your products
Deciding how to track customer engagement since you won't meet face to face
The e-Business Toolkit from the Government of Ontario is a nice resource for anyone that is looking to start an online business.
Understanding the Requirements of the Government
Before you can start your business you will probably need to file paperwork with either the federal government, the Ontario government, or both. If you need guidance as to what starting a small business in Ontario entails, using the Small Business Startup Platform and getting step by sstep guidance may be right for you.
The ServiceOntario Business Information Guide is an excellent resource for you if you're having a hard time understanding some of the terms that the government uses with regards to business registration and other aspects of operating or starting a business.
Incorporation and Legal Operating Name
You can use the ServiceOntario website to register the name of your business. You can also use the site to determine whether someone else has already taken the business name that you want.
You will not need to register your business name if you decide to run a sole proprietorship or if you're using your own name as the name of your business.
Tax Registration
You will need to apply for a Business Number (BN) from the Canada Revenue Agency as your business begins operations. Having a BN is required to manage your business's tax payment and tracking.
You can apply for a BN either by phone, mail, online, or fax from the CRA.
You might need to register for some other programs that are related to taxes through the CRA along with your BN, including:
GST/HST
Payroll deductions
Import/export program
Corporate income tax
Permits and Licenses
BizPaL is a free government resource for businesses and allows start-ups to find out what permits and licenses that they might need to have on hand to legally run the business.
You can search on a federal and provincial level for the required permitting and licensing that may be required through BizPaL. You can search for the information based on your industry or location under the Ontario section of BizPaL.
Other Government Information
You will need to be aware of any of the provincial regulations that can affect your business when starting a business in Ontario. The Government of Ontario maintains a searchable registry or regulations that contain the information that you need about regulations that are in place currently, as well as about any proposed regulations.
Typical Costs of Starting Business
It will be very important to get an idea of how much funding you will need to get your business up and running before you start looking for financing for your small business.
It will be easier to determine exactly how much income your business will need to turn a profit or break even when you have an estimate of how much it will cost to start your business. You may discover that your business idea isn't profitable after you start adding up these costs, maybe because the business is too expensive that will leave you unable to grow the business into profit for several years.
You may come across the following expenses when starting your small business in Ontario:
Purchase or rent of business space
Necessary designing or remodeling of the space
Inventory storage space
Buying the necessary equipment to run your business
Supplies
Inventory
Internet access, communications, and utilities
Permits licenses
Insurance
Legal documents
Accounting services
Online marketing, advertising, website development, and social media management costs
Employee salaries and benefits
New employee training
Other than possibly a fast internet connection and a computer, for someone that is running a business as a sole proprietorship from home that will primarily be selling proofreading services as a freelancer, the start-up costs will be very low.
Start-up costs can be very high for an entrepreneur that is starting a restaurant as it will need a lot of equipment, supplies, and advertising, as well as some employees.
Determining what type of business you are able to start will depend on how much funding you have available at the start-up.
Finding Funding
There is funding available for your business from multiple sources.
Also, to obtain the funding that they need, many of these small businesses will use multiple sources of funding. This generally results in money from the following funding sources:
Personal funding, 84.3%
Banking loans or credit, 44.9%
Supplier trade credit, 19.1%
Friends and family, 17.3%
Earnings from other businesses they own, 13.3%
Capital leasing, 10.7%
Subsidies and grants from the government, 4.9%
Venture capital or angel investors, 1.8%
Other options that business owners in Ontario have include crowdfunding, credit cards, banking lines of credit, and government-secured loans.
You have a better chance of getting approved with a lower interest rate if you have some property that belongs to the business or personal property that you can use as collateral to be used in a bank loan.
While the funding from government sources is very small, the amount of funding available that the Ontario government provides, as well as the federal government of Canada, is massive.
We have multiple sources for funding from the Ontario government available to help you start your small business, right in our funding database.
How to Write a Business Plan
You may want to be writing down some notes on the market that you will be starting your business in, the costs required to start, plans for growth, and projected profits as you are going over the different types of business you are thinking of starting.
Once you decide on an idea you can write down all of the necessary information into a business plan. Using the Business Plan Builder Tool to create the perfect business plan can also help quite a bit.
The Importance of a Business Plan
Creating a business plan is a task that nearly every small business owner will want to do. Questions about how the business will be started, how it will be operated, and your plans for growth will be answered in your plan.
If you decide to look at different sources for financing it will be important to have a business plan. Anyone who is giving you a business loan or investing in your business will want to see your business plan.
Investors will not have any confidence in your chances at building a successful business if you have a business plan that is incomplete. Investors may think that you'll run your business in a sloppy way if your business plan is also sloppy.
Sharing Your Vision
Having a business plan will help other investors to see your vision for starting your business in the first place. You need to be the expert on how your business will run after all. Only you will understand why you are the best choice to successfully run the business.
Potential investors, however, will not be able to see the viability of the business as you do. You can make them feel more comfortable financing your business by using your well-written business plan to allow them the chance to understand and share your vision.
Writing Your Business Plan
You can use the following list as an outline of your business plan, make sure each item is included and summarize the main points in the first couple of pages and throughout the rest of the plan, you can provide more details on those points.
Build an overview of what you are trying to accomplish with your business
Tell the reader why the business is a good idea
Detail why you're the right person to start and run the business
List your short and long-term goals for the business
Write down how you are planning to structure the business
List what you will be providing or selling
Include primary competitors and the outlook for your business's market
Describe what your business brings to the table that differs from your competitors and how you will compete
List some ideas for sales and marketing to get and keep customers
List the items you need to run your business, such as software, equipment, managers, employees, and other items
List of expertise that you think you will need to seek help and advice
First few years projected budget
First few years projected income amount
An estimate of the first 5 to 10 years prospects for growth
An estimate of the first years, and beyond, amount of funding that you will need
Details of how you will be paying off debts and the repayment schedule
A list of any permits, licenses, and other legal documents that you already have or will need for operating your business
For a guide to help you write an effective business plan, our business plan builder has detailed steps that will help your plan.
Where to go for Business Advice
Getting help from other entrepreneurs may help you feel more comfortable if you are unsure about the process and steps that you need to take to start your small business. Thanks to some advice and honest feedback from others with experience you may find out that your original business ideas may need a lot of tweaking.
Other than networking with other more experienced small business entrepreneurs, there are other ways to find business start-up advice.
Resources for Ontario Start-Ups
The Small Business Enterprise Centre (SBEC) is a great place to find the advice you need for your business and they have locations throughout Ontario. You can receive some one-on-one help with a variety of items through these centres that you may need for your small business.
Whether you are looking for advice on writing a business plan, in the early stages of your business, or you're seeking help to put these finishing touches on your business before taking it live, the local SBEC can help.
If however, you are in need of hand-holding through the entire process of starting a small business in Ontario, building your business plan, finding funding, applying and more – with 24/7 access right from your home, Canada Startups has the Small Business Startup Platform which is one of the best options!
High Growth Business Resources
If your business will have at least 10 employees, is starting fast, and plan on having at least $2 million in sales during your first year in business, you will be eligible to receive advice from the Ontario Business Advisory Services.
Ontario Network of Entrepreneurs (ONE)
For those who are looking to start or grow their business in Ontario, ONE can provide advisory services to help you. Should you choose to do so, you can attend an event or seminar that ONE is sponsoring for a fee, but many of the services for providing you with advice for your business are free. You can access their resources online and in person.
Canada Business App
You can find information about the government programs that are specific to your industry or business area and a host of other information through the federal government's Canada Business App.
Canada Startups
You can also find a lot of information that will help you build your small business through our website. A membership with us will give you access to our database of funding that is available for your business, saving you time from having to search what is out there for you. We also have business experts that will help you with any issues, if you're in need of any recommendations or need someone to give you advice about your new business idea. You can also receive assistance to help you create a well-written business plan that will get you noticed by investors and other funding programs. You can find out more information about our membership.
Considerations for Business Taxes
In Ontario, there are a few tax situations for start-ups that you will need to understand as the owner of a small business, these involve federal and provincial taxes.
As well as paying taxes on your profits, there may be certain types of taxes from your customers that you will need to pass directly to the government.
To start, you will need to get your Business Number as we mentioned earlier. Afterward, there are a few taxation related items that you will need to understand such as:
EHT: The Employer Health Tax is a type of tax on your business's payroll that you will need to pay.
GST/HST: You might need to collect these types of sales taxes from your customers when you sell products and services in Ontario.
Income tax: Sole proprietors, or self-employed, will need to include their small business income on their returns when filing their personal taxes. Corporations will need to report their income using a T2 return.
Municipal taxes: You may also need to pay certain municipal taxes, depending on the location of your business, such as property tax.
Payroll taxes: You will be required to withhold money from your employee's paycheck, as the employer, for the payment of fees and taxes for other programs, for example, the Canada Pension Plan. Usually every quarter, you will then need to remit these payments to the government.
Start-Up Business Mistakes to Avoid
The high rate of small business failures in Canada is due to a few mistakes that these start-ups repeatedly make. Be sure to learn from their mistakes. Here are some common mistakes that you should avoid when starting your small business.
Poor planning: It can be very time-consuming when starting a business. Figure out all the aspects of how to start your business and apply them to your specific situation.
Rushing your business plan: Having a professional and thorough business plan is extremely important. The vision that you have for your business will be presented in this document. It will give you a specific path to follow to make your business successful. Take your time and if you need to look for feedback from others before you finish.
Not enough financing: You will need to take as much time as necessary to narrow down on how much funding you will need. Your business will be doomed from the start if you severely underestimate how much you will need.
Early overspending: It will be tempting to buy the best high-quality equipment and furnishings as soon as you get a lump sum of funding for your start-up. Plan to make and stick to a budget instead. Save a portion of your funding for emergencies.
Early underspending: On the other hand, you shouldn't be scared to wisely spend your money early. You might keep your business stuck and not grow if you try to hold on to as much of your funding as possible. This is where setting a spending plan will be key to determine the delicate balance.
Refusing to accept help: Remember that nobody is going to be great at everything to successfully run a small business. You can hire people if you need to and seek out help to make up for any of your weaknesses.
Not studying your market: You won't be able to successfully run a business unless you understand your market, including the customer base and profit margins, even if you understand absolutely everything about your product or service.
Ignoring taxes: The government will need a share of your profits. You'll just be delaying the inevitable by ignoring them. Understand what exactly you will need to pay and collect, then do it on time.
Being inflexible: You have your business plan perfectly written out for the next five years right? Well, don't expect it to run 100% perfectly all the time. You will need to understand when to quickly make changes when you anticipate any market changes.
Ignoring tech: Your business's efficiency can be improved by advances in technology if you know they exist. Keep an eye out for the changes in technology for your industry and use them in your business.
Ignoring customers: The goal of every small business is to have repeat customers. It takes a lot of time and effort to get new customers through your doors, so you will want to make every effort possible to get them coming back. The time spent here will be worth it, so be sure to keep your customers engaged with your marketing campaigns and keep in touch with them on social media.
Not learning more: There's no such thing as learning enough so be sure to spend the time to perform a self-evaluation of your start-up and learn new techniques.
Ontario Small Business Start-Up Checklist
Investigate Your Ideas
Determine what your strengths are and think of an idea for your business that fits them
Research to see if your idea is a good one
Consider what structure you want your business to have
Choose a name
Write out your business plan
Speak to a Canada Startups expert to get help, step by step.
Search for Funding
Determine how much funding you will need
Figure out how much personal funds that you already have
Find out if there are any grants that you qualify for
Find third-party investors, such as family and friends
Look for lines of credit or bank loans
Access all government funding options via the Funding Database
Follow the Government's Rules
Legally set up your business
Register your business with the Government of Canada
Get a Business Number from Canada Revenue
Get the licenses and permits that you will need
Determine whether or not you will need any help with accounting to keep up with your taxes
Get Ready to Open
Have a set date to open
Hire any employees that you need
Leave enough time to train your team
Launch your marketing campaigns
To make sure that everything goes smoothly, do a test run
Open Your Doors or Launch Your Website
Take note of your inventory levels
Stay up to date with your social media
Stay up to date with local and industry market changes
Network with other business owners
Look for ways to improve your business after running regular self-evaluations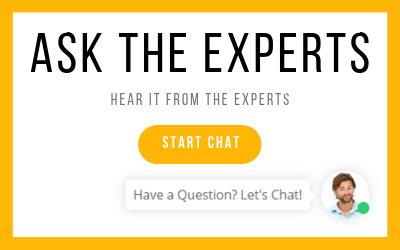 I WANT START A BUSINESS IN...
IS THERE HELP IN MY INDUSTRY?
Try the Startup Assessment now and find out what your business needs to succeed.