Government Funding For Small Business In Canada
So you are thinking of starting or expanding your small business in Canada, and a thought comes to mind – government funding for small business in Canada.
You are not wrong to think about it since so many small businesses across Canada get funding every single day; for various funding needs, various industries and various amounts.
So why not you?
You are considering searching and applying for government funding options for your small business, which means you are further ahead then most Canadians who don't even know that government funding for small business even exists.
To no fault of the Canadian government and the hundreds of funding agencies, the marketing behind "government funding" lacks one thing – the marketing.
And no, not because the marketing team is weak but more often then not the hundreds of funding programs that are scattered across Canada often have no need to market their funding programs.
Why not?
The applicants to the funding programs will come anyways – without them having to promote the program.
As well as the funding agency is given a total amount of funding available, for example $100,000 total. If the funding agency promotes the funding program to attract applicants, it will cost let's say $2,500 per month for marketing/promotion, which in turn will end up costing a third of the funding that they wanted to give to startups and existing business owners. It's cheaper to not promote, and hand out more money to needing businesses.
That being said, because majority of the government funding programs for small business in Canada don't promote themselves, a lot of people are left in the dark and unaware of the funding that may be available to them.
Before we go further, what is government funding for small business in Canada?
Government funding for small businesses is money that is handed out by the Canadian government in order to help and support Canadian entrepreneurship. By giving money back to the small business owners, revenue is created, jobs are created and the economy of Canada strives. The more funding given, the stronger the economy becomes.
Government funding comes in many forms such as grants, loans, tax credits, tax breaks, incentives and many more options that a Canadian entrepreneur may be able to take advantage of.
There are no tricks, not everybody is eligible and not everybody get's funded. But those who follow the rules, read the qualifications and criteria are much more likely to walk away with funding.
Who is the government funding for?
Each funding agency has it's own criteria and qualifications as to who can apply and receive the government funding. Some general points to keep in mind is that you have to be a Canadian citizen to apply for government funding and you have to have a registered business (new or existing), and your business must be located in Canada.
While every Canadian pay's taxes, this does not immediately qualify you to obtain government funding. As mentioned, each funding program and agency has it's own rules as to who can obtain the funding – be sure to follow these rules.
Different funding agencies may fund certain locations only, or certain industries or provide funding for specific funding purposes – this is something that will be clearly explained by each program or agency before you apply.
You want to apply? What can you apply for?
We often tell our members here at CanadaStartups.org to answer the question of "what do you need funding for?" before you start your funding search. If you are searching for funding programs for your small business in hopes of just getting anything – you are not ready for it.
Government funding exists for pretty much every single industry and these funding programs are often separated by funding needs – in other words, they are specific to what you need funding for, such as:
To pay to hire and train your employees
To pay for supplies, tools and equipment
To pay for marketing and advertising
To pay for research and development
To improve cash flow
and more.
When you figure out what you need funding for, your search will go a lot smoother and easier.
What type of funding may be available?
The government of Canada has a number of different funding types to help small business owners. The most popular funding types and the ones that you hear most about include:
Government Grants

non repayable
partial contreibitions
awards, incentives..etc

Government Loans

guaranteed government loans
low interest loans
no interest loans

Tax Breaks

incentives
reibursements
credits
Other types of funding may have different names but would all be similar in a sense. Equity financing is also an option, however not as likely.
Why should you apply for government funding?
If you need funding assistance, be it from the bank, private investors or the government – your first step should be to apply.
Applying for funding will help push you in the right direction to complete your business plan and to get you the money you need be it to help you startup, to expand, to hire staff, to pay for equipment..etc;
If you don't apply for funding – you won't get very far with your hopes of getting funded!
Are you guaranteed to get funded?
Nobody can guarantee that you will get funding from the government. Not even the government themselves, up until you've applied, had everything verified and received the "approved" stamp.  In order to get funding, a number of factors have to be met. You must be eligible for the program as a #1 rule. Following that, you have to meet all of the criteria, have a business plan, have a valid need for funding and apply on time – not to mention be accepted out of many applicants.
While it's not impossible to get government funding for small business in Canada, it's a lot easier when you get some help.
What do you need to apply?
Before you apply for government funding for your small business it's important to read each of the programs descriptions, ensure you meet the criteria and have the qualifications that they ask of applicants before submitting. Most of the time you need to be in the right location, within the right industry, have the exact funding needs you need to have covered, have a business plan and apply on time. Some programs may ask more or less.
When you apply, how long is the wait time?
Every funding agency and small business funding programs has it's own deadlines and wait times. Some programs, if successful at applying can provide you funding you need in a few weeks, while some, depending on the deadline and the amount you seek could take a few months to provide the funding.
Most government funding programs will notify you or a decision within a few weeks, or a few weeks after the funding program deadline (if any deadline exists).
While you wait for the notification, it's important to keep stay in touch with the program director or funding agency if you can. E-mail, phone, chat and let them know you're waiting!
"No funding programs exist for me" and "they said no!", what now?
A lot of times if you contact a funding agency, especially a local government office and ask about government funding, they will say "sorry no funding exists".  It's likely that in your town or city, no funding programs exist. But that doesn't mean that no government funding exists for your small business – it only means that the office you called has no funding.
Remember that there are hundreds of agencies and over 900 government funding programs – non of these programs and agencies really work together and update each other. It's very unlikely that "no funding exists" everywhere. Which means all you need to do is keep moving forward. Get in touch with us here at CanadaStartups.org for an updated list of all available government funding programs – we can help.
If however you applied to a program and they denied you funding, don't give up. The first step is to review the reason for your denied funding and go from there. It's only one program – keep trying!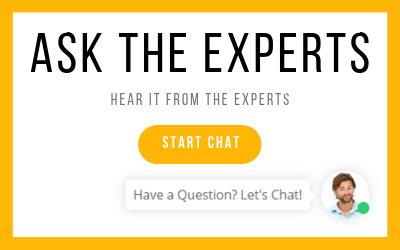 I WANT START A BUSINESS IN...
IS THERE HELP IN MY INDUSTRY?
Try the Startup Assessment now and find out what your business needs to succeed.