How To Build Credit For Your Small Business In Alberta
Staying on top of the financial health of your small business is very important. A key component to that financial health is your business credit score. Your business's credit score will show how well you are able to meet the financial obligations that your business will have, such as paying invoices and bills on time.
Securing better financing and trade credit and increasing your borrowing power is what can be achieved when you build your small business credit. You will also be able to negotiate better repayment options with lenders, vendors, and suppliers. Signing up for the Equifax Small Business Grade is a great and simple way to look over and build your business's credit.
Building credit for your business will help to set your business up for long-term success and growth, even though there are ways to get business financing with low credit.
Typically, there is credit available to help you establish a strong business profile that is easy to get, although establishing credit for your small business can be challenging during the first year of operating your business and you might not get a loan from your local bank. A smart way for many businesses to establish their credit profile is through vendor credit. Provided that your vendors will report to the appropriate business credit bureaus, establishing credit relationships with suppliers and vendors will help your business build a credit profile, unlike using your personal credit cards to pay for merchandise. Otherwise, you may be building your credit reputation with that particular vendor, but if that vendor doesn't report to the credit bureaus it won't help your profile.
What Is Business Credit?
Business credit is an indicator that is very important to your small business that shows its creditworthiness. When you are considering applying for capital or financing it shows how financially risky your business is. Before working with your business, lenders, vendors, or suppliers will look at your ability to repay your debts on time.
There are two main credit agencies in Canada, Equifax and TransUnion. These two agencies produce business credit reports and scores for Canadian business owners. Each agency displays your overall business credit using unique methods of calculating credit scores.
The likelihood of your business paying related bills and invoices on time is what is shown with a business credit score when viewed by suppliers and lenders.
Why You Should Care About Business Credit
Your small business will be able to grow by having a strong business credit score. Lenders will rely on your business credit to determine creditworthiness and set the terms when you apply for a loan. It's important to keep in mind that anyone can see your business credit score. So, to receive the best interest rates and loan terms, it is important to establish good business credit from the start of your business's operations.
Separating your personal credit from your business credit will benefit you in the long term as a small business owner. Using a completely separate tax number, your business credit is connected to your business. It will in no way be linked to your personal name. This is good because, in the event that your business ever goes under, your personal credit will in no way be affected.
How Can You Build Good Credit For Your Small Business
Sales and Revenue – Suppliers and lenders will be more willing to work with you if your business has paying customers, purchase orders, and excellent cash flow. They will feel more comfortable about extending credit to your business after they have reviewed the financials of your business and see that you have money consistently coming in.
Business registration – Most lenders will run a background check to ensure that your business is registered and legally allowed to operate within Canada when you apply for business financing or a loan. So be sure that you register your business because this is usually the first thing that a supplier or a lender will look for before taking a deeper dive into the financials of your business.
Have a business credit card or a business line of credit and make payments – Taking out a business line of credit or a credit card and making early or on-time payments is a great way to build credit. Your business will have more creditworthiness the longer your transaction and payment history is.
Pay your invoices and bills on time – Your business will receive a negative impact on its business credit report and see a decrease in its business credit score if you make any late payments. You can even have negative consequences for being late by just a few days. On the other hand, your business's credit score will move in a more positive direction if you are paying bills early or on time. Be sure that your lenders or suppliers are reporting these good payments to the business credit bureaus, if not, your good behaviour when making payments will not be shown on your business credit report.
Invest in business equipment – The approval will generally be a lot easier when your business owns assets and has collateral that can be used by the lender to secure a business loan. When your business owns its own equipment it will help increase your creditworthiness and open up more opportunities to receive funding from a wider array of lenders, for example, loans that are based on assets.
Get Financing For Your Small Business While Building Credit
Now that you understand the importance of credit for your small business, you can take this information and build your business's credit score. This will help your business grow in the long term and succeed by increasing your borrowing power and improve your reputation with vendors and suppliers. If a low credit score is currently holding you back from obtaining financing, there's no need for you to worry. We have a database full of funding sources that can provide your small business with the capital that you need. This will then give you the chance to rebuild your credit by making payments on time.
SEARCHES RELATED TO ALBERTA SMALL BUSINESS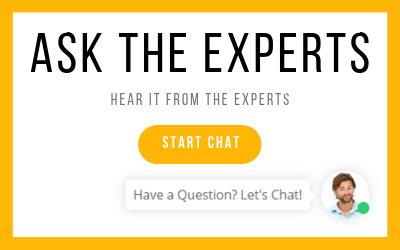 I WANT START A BUSINESS IN...
IS THERE HELP IN MY INDUSTRY?
Try the Startup Assessment now and find out what your business needs to succeed.