How To Get Early Traction For Your New Startup
At some point, every entrepreneur will ask, "How do I grow my new startup?" The idea of growing your customer base almost out of thin air can seem pretty frightening when you're just starting your small business, and it certainly can be. Especially since building traction early in your startup can mean the difference between success and failure.
Having traction early in the life of your business is a good sign that you have a product or service that people want. It also acts as insurance for VCs and their investment. Generally speaking, small business investors are looking for companies that will give them a return on investment. You will be providing a stronger guarantee that an investment will be very worthwhile by showing the potential investor that your startup has some customer traction.
The good news is, to get some early startup traction, you don't need to use a lot of money.
What is Early Startup Traction?
Your business's first wave of customers is early traction. These early adopters are absolutely vital to your business.
This is because they have chosen to give you some of their precious time and money even though they have never heard about your before. That means that with your product or service, they saw a solution to their problem, which to them is valuable.
Also, these people will more than likely bring their family and friends along to try you out, so they end up becoming your company's first ambassadors.
Challenges in Gaining Customer Traction
Particularly during the early days of your business operations, gaining traction will often be easier said than done. When trying to earn a steady stream of sales, many small businesses will face these common challenges:
Listening to the wants and needs of customers
You will need to understand your target customer's motivations, goals, and struggles, simply identifying who they are is not enough. Many business owners assume that simply knowing who their customers are is enough, to be successful you should challenge these assumptions and check in with your existing and potential customers.
A common pitfall that most small businesses fall into is building a service or product to search for an audience, this is backwards. The delivery and communication to your target market's needs will allow you to bring your product and service to show that you are the solution.
Building trust
People need to trust you if you want them to buy from you. However, an authentic and lasting trust can't be built with only a 30-second commercial or a Facebook ad.
Trust will come from demonstrating how your product will improve the lives of your customers or referral sources. and from spending time with them.
Spreading the word and gaining exposure
While many small business owners will highlight the value of word-of-mouth, you will need to get the word out before you can build traction from outside referrals.
Customers can't buy from you if they don't know about it, no matter how innovative your product or service is.
New startups will need to make the most of their limited resources to market their product or service successfully.
Factors To Get Early Traction
In today's world, everyone wants to be a billionaire, but little to none of them will give any deep thought to what could earn them the first wave of qualitative users.
Yes, it's about quality over quantity.
Let's say, for example, you built a social media tool to be used to provide automation for non-professionals. It's only natural that the best factors of your product are built exactly for the non-professional social media user demographic. Trying to acquire social media managers as a customer won't work because it's safe to assume that these people are looking for something that is far more sophisticated a solution than what your software is offering.
So what main factors can you use to get your first wave of customers?
Your product has to solve a problem that a specific set of people are facing. For example, Airbnb will find you a nice and cheap place to stay and Uber saves you time.
You have an amazing story that people can relate to and an amazing branding strategy. A "story" doesn't have to be a fairytale or anything. But it's more to do with how you present yourself and the words that you are using.
You have a great user experience. How many times have you deleted an app because it was too complex? Even if your app gave users a six-pack instantly, nobody will use it again if it was too hard for them to use and take any action.
You have phenomenal support. Until they need help, people like to be independent. Since business owners can be consumed by building new features to convince people to stay, amazing customer support is often overlooked. Unfortunately, there is no ultimate way to give great customer support, but you can probably start by being polite, then learn to deal with an angry customer on social media.
How To Build Traction for Your Startup
You should focus on these strategies to maximize traction if you are launching a new service or product.
A great way to build traction with customers is by developing social media content that will resonate with your audience. You should consider creating free informative content, such as videos on YouTube, these can be easily shared with your audience.
Focus on delivering one specific message and continue to test it on social media until it gains some traction instead of creating and sharing multiple messages.
Go to where your customers are
If your customers aren't hanging out on a particular platform your marketing campaign won't gain any traction on there. Give your business the best chance of getting found by customers by figuring out how and where they like to shop to make the most of your marketing efforts.
Existing customer feedback
Talking to current customers can provide you with valuable feedback about your product or service in addition to potential customers. You can better understand the needs of your customers through online surveys, Zoom meetings and observations. Analyze your results and adjust your product or service accordingly as soon as you have received this feedback.
Focus on referrals and customer retention
The best source of advertising for your small business is a happy customer. They are more likely to recommend your business to their friends and family as well as remain loyal and buy from you again.
If you need help to find ideas to build customer traction in the early stages of your small business, sign up for a membership and speak to our business experts
SEARCHES RELATED TO BUSINESS STARTUP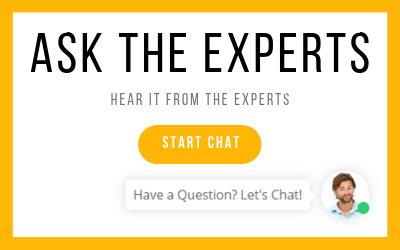 I WANT START A BUSINESS IN...
IS THERE HELP IN MY INDUSTRY?
Try the Startup Assessment now and find out what your business needs to succeed.