[INFOGRAPHIC] Applying to Government Funding Programs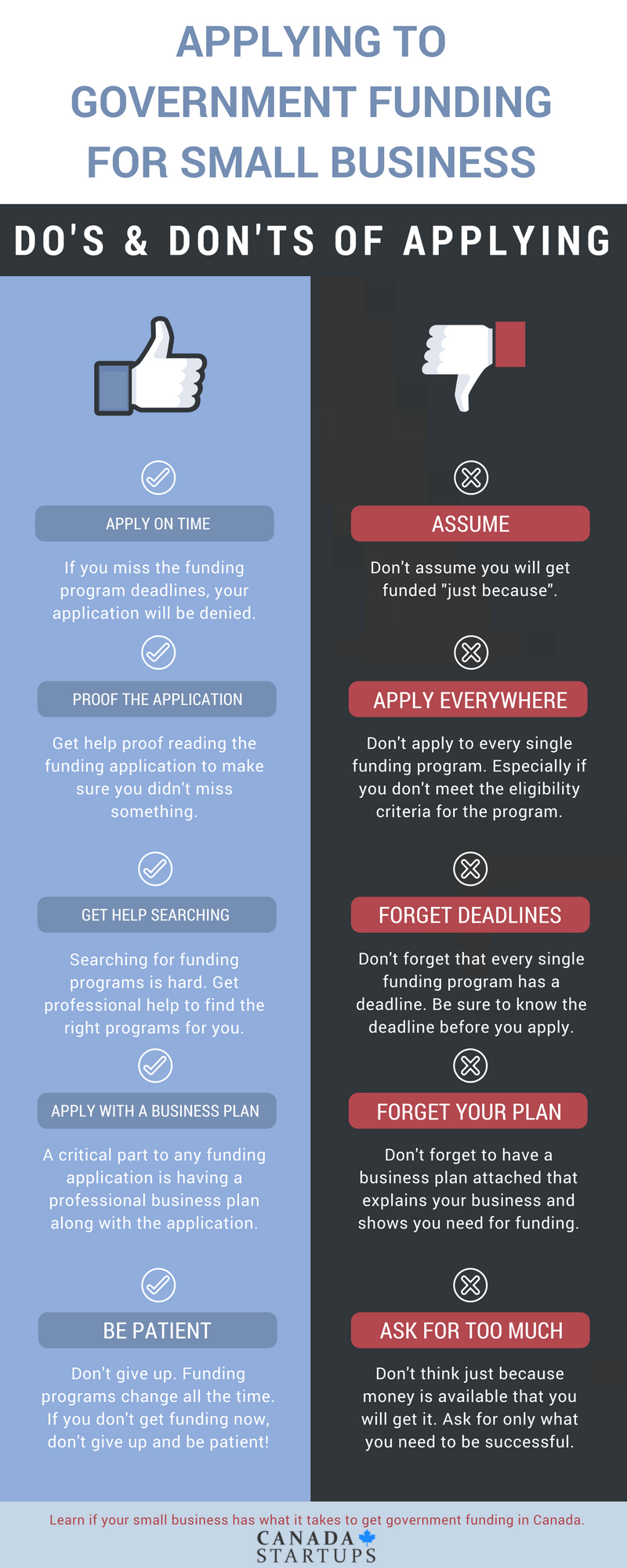 Applying To Government Funding Programs For Your Small Business – Do's and Don'ts Infographic
What do to when applying for your small business:
Do apply on time: If you miss the funding program deadlines, your application will be denied
Do proof the application: Get help proof reading the funding application to make sure you didn't miss something
Do get help searching: Searching for funding programs is hard. Get professional help to find the right programs for you.
Do apply with a business plan: A critical part to any funding application is having a professional business plan along with the application
Do be patient: Don't give up. Funding programs change all the time. If you don't get funding now, don't give up and be patient!
What not to do when applying for your small business:
Don't assume: Don't assume you will get funded "just because"
Don't apply everywhere: Don't apply to every single funding program. Especially if you don't meet the eligibility criteria for the program.
Don't forget deadlines: Don't forget that every single funding program has deadlines. Be sure to know the deadlines before you apply.
Don't forget your plan: Don't forget to have a business plan attached that explains your business and shows your need for funding.
Don't ask for too much: Don't think just because money is available that you will get it. Ask for only what you need to be successful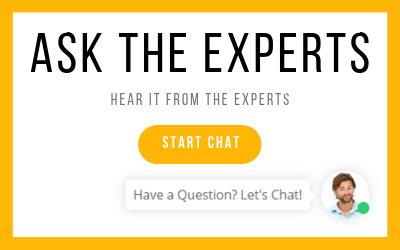 I WANT START A BUSINESS IN...
Try the Startup Assessment now and find out what your business needs to succeed.