Pitch Deck 101: Mandatory Components To Present To Investors
The most successful business startups are able to secure the right kind of financial investment. Founders and entrepreneurs are able to hire team members, develop product enhancements, and more with the right funding strategy. A winning pitch deck for your startup is the first step to landing a new funding round. A pitch deck gives any venture capitalist an opportunity to see your small business startup as a worthwhile investment opportunity.
You will more than often only have as little as two minutes to present to potential investors and give details about your startup. This requires you to get straight to the point and cut down on anything that is distracting since you have very little time to make a big impact.
What is a Pitch Deck?
Also known as a startup deck or slide deck, a pitch deck is a presentation that provides an informative but brief overview of your business. The services and products that you provide, funding needs, and high-level financial projects are key points that should be covered in your pitch deck. Your pitch deck will primarily be used to tell your business's story, but also should work well as a visual document on its own.
Purpose of a Pitch Deck
This might sound illogical, but raising money is not the goal. It may not sound right, however, the real goal is to get to the next meeting after presenting your pitch deck.
Remember, the first things that an investor will see to learn more about your business will be your pitch presentation and pitch deck. Your goal with this is to spark enough interest in your business because it's rare for any investment to be made after just one meeting. After they hear your pitch you want these investors to ask for more and not just show you the way out.
See how we can help build your pitch deck here.
Learn more about the components of a winning pitch deck when you are ready to secure funding from investors for your startup or when you're ready to scale up your current business.
What Should Be Included in Your Pitch Deck
We have found that the following components should be included in every pitch deck, every business is different, but this is more than likely going to build interest from potential investors and get that next meeting.
Value Proposition and Vision
This is an overview of your business, in one quick sentence, that shows the value that your business is going to provide to customers. Keep it simple and short. You can describe your business in 140 characters in a way that anyone would understand, like you are sending a tweet on social media.
For example, it is common for tech companies to make a comparison to another well-known company in their value proposition, you may their pitch start with:
"We're the SkipTheDishes for Pets"
This really can work, but make sure you are not just using the name of a highly known company to convey your growth potential, it needs to make sense. The company you are referencing in your business model has to really be similar.
The Problem
Your business is going to have a very long and uphill climb if you aren't solving some kind of problem that is in the world.
Use this slide to describe exactly what the problem is and who is experiencing the problem. Don't spend too much of your time going over your competitors but you can talk about the solutions to the problem that are currently on the market, you will have a chance to discuss your competitors more later.
When you are defining the problem, try and tell a relatable story. Your investors will have a better understanding of your business and goals the more you are able to make the problem as real as possible.
Opportunity and Target Market
Use this part of your pitch deck to explain who your target consumers are and how many are out there. Investors will want to get a sense of the total market size and how much people within the market or businesses are currently spending. This will be your opportunity to talk about the scale and scope of the problem that your business is solving.
You will want to divide your market into different segments that you can then address with different types of product offerings or marketing, if it makes sense for your business.
Be careful here, it will be tempting to try and define your target market to be as big as possible. Investors will be more interested to see that you have a very specific and reachable market. Your pitch will be more realistic when you are as specific as possible.
The Solution
This is where you finally get to dive in and describe your service or product. Talk about how your customers can use your product to solve the problems that you have already discussed.
Try to resist the temptation to move this slide to an earlier part of your pitch deck. Describing the problem and how bad it is for lots of people is classic storytelling. Now, your customer's problem is going to be solved by your service or product.
Entrepreneurs need to focus on their potential customers and the problems that they are facing instead of focusing on their product. You will tell a better story with your pitch deck when you stick to focusing on the problems.
When you're describing your solution, if possible, use stories and pictures. It's almost always better to show rather than tell
Business Model or Revenue Model
You're going to be talking now about how your business is going to make money after describing your service or product. Who pays the bills and what do you charge? It is important to finalize the details because for some businesses advertisers will pay the bill instead of users.
You can also reference how your pricing fits into larger markets, this is where you can discuss the competitive landscape. Will your business be a low-budget offering to undercut solutions that already exist on the market, or are you a high-price, premium offering.
Start Developing Your Pitch Deck
There is a lot more to cover to build a winning pitch deck and present it to potential investors. You can find plenty of advice under our pitch deck builder guide. You can also sign up for a membership and find investors to present your pitch.
SEARCHES RELATED TO COMPONENTS OF A PITCH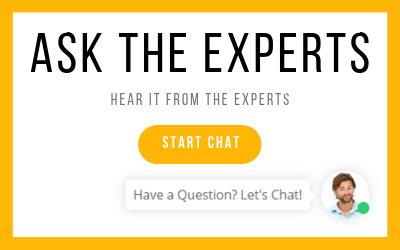 I WANT START A BUSINESS IN...
IS THERE HELP IN MY INDUSTRY?
Try the Startup Assessment now and find out what your business needs to succeed.