Small Business Government Grants: Fact and Fiction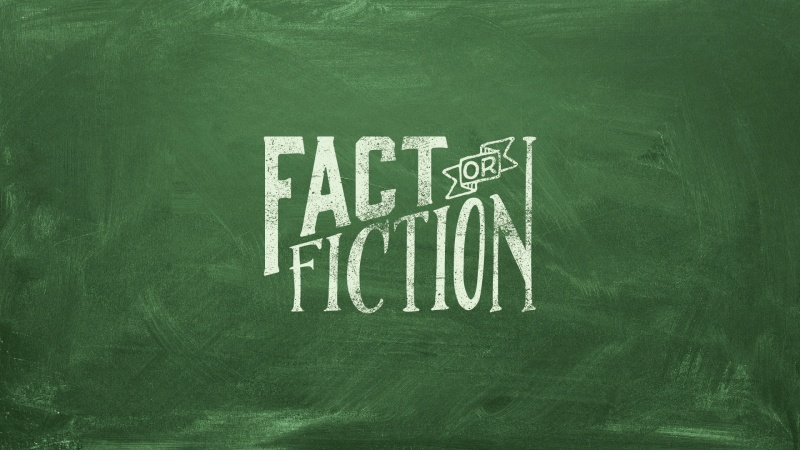 You are guaranteed small business government grants if you apply. The government of Canada is just waiting to give you the money. Every single person in Canada is eligible for a government grant because they pay taxes. Get a government grant and pay off your bills so you can start a business.
What is the truth and what is a myth?
It seems that no matter who you ask about small business government grants and loans, you will hear a different answer. Who do you believe? What is actually real and what's not?
Is government funding a real thing or what?
Well if you are looking to get a small business government grant for your own business in Canada it's probably a good idea that you get educated on government funding in general. So let's take a few minutes together and discuss the facts of government grants and the fiction that many believe to be real.
Small Business Government Grant Facts:
When it comes to obtaining a government grant for a small business there are a lot of rules and regulations that one must meet in order to successfully get funded. There are a lot of misconceptions when it comes to government grants, so review the below facts to get a better idea of what government grants really are:
Not easily available or accessible

Government grants, despite being available through various funding agencies across Canada, they are not promoted and are often very difficult to find. Sort of like calling the government and trying to speak to a real person (click, 1, press 2, press 5, press 2, and on and on and on). Now imagine searching for funding online, not knowing what to search for and not knowing what you found when you actually find it, if you do. The fact is that government grants are available but are extremely difficult to find.

Not for everyone

There are many different government grant programs available but just because you pay taxes you do not automatically qualify for funding. In fact, government grants are not for everyone. In order to qualify for a government grant you have to meet the criteria and the qualifications set by the grant program. Since each funding program is different, in order to figure out if you meet the criteria, first you have to find the program. Government grants vary from province to province, from industry to industry and often are based on specific funding needs.

Not for every purpose

Government grants if obtained must be used for the specific purpose that you applied. The catch 22 here is that grants may only be available for a range of purposes. For example, if you want government help to assist you financially in paying for employees, training, turning your business green, assisting you to crate jobs, grants may be available. However if you want to start a business in the construction industry and you need a new pickup truck, a grant won't be available.

You need to be a Canadian citizen and operate in Canada

As a small business you may have connections or operations that reach outside of Canada, or maybe you are not a Canadian citizen. If that's the case, government grants may not be available for you. The reason the Canadian government offers government grants is to help business owners in Canada grow (which ultimately helps stimulate the economy).

You need to have a registered business

You can search for funding and find it, but if you want to apply for it you will have to be a registered business. This doesn't mean you have to be making money or even have any revenue, but it means that on paper when you apply, you have to apply as a business and not as a individual. Easy to solve, just register our business.

Not all grants are non-repayable

Government grants are not all free money. There are a number of grant programs that are different then "non repayable". So when you start your funding search be sure to know what's available in terms of grants. Government grants can be repayable, partial contributions and even conditionally repayable. Learn more from our experts.

Grants are harder to obtain then loans

Government grants are much harder to obtain the small business loans offered by the government. There are by far more loan programs offered then grant programs and the amount of business owners applying for grants is far greater. However historically, a business owner is more likely to obtain a small business loan through the government (low interest, no interest or even a guaranteed loan), versus a government grant.  So if you need funding, a loan may be the best and most secure way to ensure you get funding.
Small Business Government Grant Fiction:
Just like with many things that people don't understand, stories and facts get made up which are often factitious or straight up false. Small business government grants is one of those topics where a lot of people simply just don't get it, because it is a complicated topic – and from that point on, myths are created. So follow below to see some of the top factitious facts floating around about government grants for small business owners in Canada.:
All you have to do is apply

Simply applying to a government grant program, you are guaranteed something. Ummm, no. This is the real world and it doesn't work that way. While government grants are available they are only provided to those businesses that deserve it and show a benefit to the government and to the Canadian economy and the business itself in the long run. Not to say that one business deserves it over another, but the facts are that you have to apply, show a benefit and be successful.

I pay taxes so I deserve funding

Just because you are a Canadian citizen and you pay income taxes, doesn't enable you to automatically be eligible for funding. A percentage of your taxes is definitely used towards business funding, but it is also used towards other government incentive programs such as health care, education, infrastructure..etc In order to be eligible for a government grant, you have to have a business registered and you have to meet the criteria set by the funding program.

All government grants are non repayable

There are many different government grant programs and not all government grant programs are non repayable. When searching for funding programs keep an eye out on the different types of government grant programs.
There are no government grants

You may have been denied funding to buy a pick up truck for your business, but that doesn't mean that there is no government grants available. If you called your town hall and they told you there are no government grants available, it doesn't mean there are no grants available. If you apply to a program and they don't reply, it doesn't mean that there are no grants available. The grants world is very big and very busy and most importantly, very confusing. There are a ton  of grant programs, they are sort of hard to find – but they are available and billions of dollars in grants go out every single year to business owners. So don't waste your time thinking they don't exist, get expert help!
Government grants guarantees

When a small business owner needs money, they turn to the fact that government grants are "free money", so they are willing to do anything and everything to get it. Sadly, there are many scams our there targeting small business owners with government grant offers. If somebody out there guarantees you a government grant (if you pay a fee), just don't do it. Nobody but the funding agency itself can't guarantee you funding. There are many 3rd party companies such as CanadaStartups.org that charge for access to a funding database and expert assistance with the funding search for a fee, but nobody will guarantee you funding – and if they do, be very careful.

You have to pay to get a government grant

Applying to government funding is free. You should not have to pay a fee to get funding, otherwise it is not a government program. That being said, there are many third parties that charge to help you do it (this is not the same as applying to a grant). Think of this as filing your taxes (you can do it on your own but it's difficult and confusing), but you can take it to a tax expert who will charge you a fee to do it for you.
While there are many more myths when it comes to government grants and funding for small business owners in general, the more you know the better. It's highly recommended to speak to experts who can assist you and help guide you.
SEARCHES RELATED TO BUSINESS GRANTS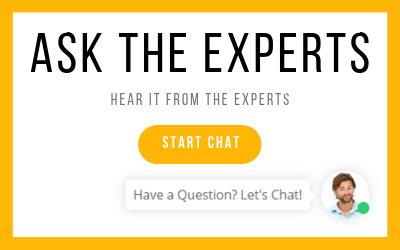 I WANT START A BUSINESS IN...
Try the Startup Assessment now and find out what your business needs to succeed.