Small Business Grants in Canada Explained
Small business grants in Canada are available.
Finding them, applying for them and getting funding via a small business government grant program in Canada is a different story.
Ever wonder why that is?
Is the government hiding these small business grant programs?
Are they even real? If so, who gets them, why, how, when?
Answers to these type of questions are hard to come by. It takes somebody with a whole lot of knowledge about business, government, grants and loans programs..etc to tell you what they know, so it becomes somewhat clear.
Small Business Grants in Canada Explained
Small business grants in Canada can be difficult to explain.
While there is a lot of information out on the web, on government sites and other places; it's still confusing. Nobody seems to make it simple and clear.
Wonder why the government does that. A simple application can become a persons worst nightmare.
Well, to simplify it and explain it in more detail, you've come to the right place.
What are small business grants in Canada all about?
The Canadian government has hundreds of different funding programs to help small business entrepreneurs across the country. Some of these funding programs are government grants for small business owners, while some are government loans or tax breaks.
Whichever the program, the funding originating from the government is meant to help the small business startup, expand, cover expenses associated with it and ensure that the Canadian economy grows through job creation and small business taxation.
The government gives you money to help your business grow – in return, you hire staff who pay taxes and help you grow the business, where you will be making more of a revenue to pay more taxes.
It's a life cycle, but one where you and the government benefit.
Small business grants are basically free money programs that help the business owner succeed. Most of the time, government grants are non repayable – but there are different types of small business government grants in Canada, so be sure to understand them all before you apply.
Who are small business grants in Canada made for?
The small business grant programs offered by the Canadian government are meant for Canadians who are thinking of starting a small business, or those already in business looking to further grow and expand.
Since the small business grants are offered via different funding agencies, which may be in different provinces, provide funding for different industries and cover different funding purposes,  each may have a different set of rules, criteria and qualifications one must meet and follow before being offered funding.
Certain factors to always consider when searching for a small business grant in Canada include:
Search for grant programs in your location
Be sure to look in your own business industry
Apply to only those that are for the funding needs you have
Ensure you have a business plan geared towards a grant application
Since not all small business grant programs are for everyone, being educated on the different types of grants and their criteria is highly recommended before you search and apply.
The different types of small business grants in Canada
While most may think that a grant is simply a grant; or free money given to a business, it may not always be true.
There are different types of small business government grant programs that still fall into the "grants" category which may not be "straight free money".
The different types of small business grants in Canada include:
Non repayable government grants
Partial contributions
Conditionally repayable grants
As a small business owner in Canada you'd be lucky to obtain funding from the government and any of these grant programs, it is still important to understand them.
Non Repayable Government Grants
The non repayable government grants are usually the best kind of grant programs available to business owners across Canada.
Why you ask?
Well they are the "free money" programs that everyone wants. They are the programs that are providing you, the business owner with the money which you do not have to repay back – ever. As long as the money s used for exactly the purposes you intended (and applied for).
Partial Contributions
The partial contribution programs are also an excellent way to get "free money" into your business, but they come with a catch.
While not a "bad catch", you as the business owner have to put your own money up in order to receive an equal amount or a percentage from the government program.
This way, you are showing that you are accepting as much of the risk as the government is, investing into your business.
Conditionally Repayable Grants
The conditionally repayable grants are ones that sound scary, isn't it just a loan?
Well, sort of – but they have a condition.
They are considered grants because money is still given to you with no concern or worry of you having to pay it back; but the condition is placed on the money by the funding agency. This condition at times, depending on the grant program may be set in store or it may be negotiated with the business owner.
Conditions such as the listed ones below are typical:
The money provided doe snot need to be repaid  back until the 3rd year of business
Repayable once the company hits profit
Funding is repayable in partial amounts with no interest once per quarter
How do you get a small business grant in Canada for your business?
While small business grants exist, and plenty of them are available, they are mainly available for certain types of funding needs such as:
Hiring Staff
Training Programs and Training Employees
Technology industry
Eco/Energy
The government sites, they do have some information but unless you know the specific funding programs, it becomes very difficult yo find them.
Companies such as ours here at CanadaStartups.org helps small businesses across Canada locate small business grant programs as well as other types of government funding programs. WE assist in developing your business plan to ensure your funding search goes as planned and that you find the maximum number of funding programs to apply to.
Our experts are available to assist – be sure to check out and see if you may be eligible for any small business grants in Canada right here.
SEARCHES RELATED TO BUSINESS FUNDING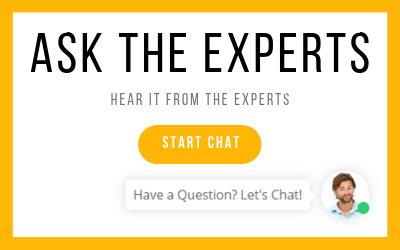 I WANT START A BUSINESS IN...
Try the Startup Assessment now and find out what your business needs to succeed.