Using Personal Loans To Fund Your Small Business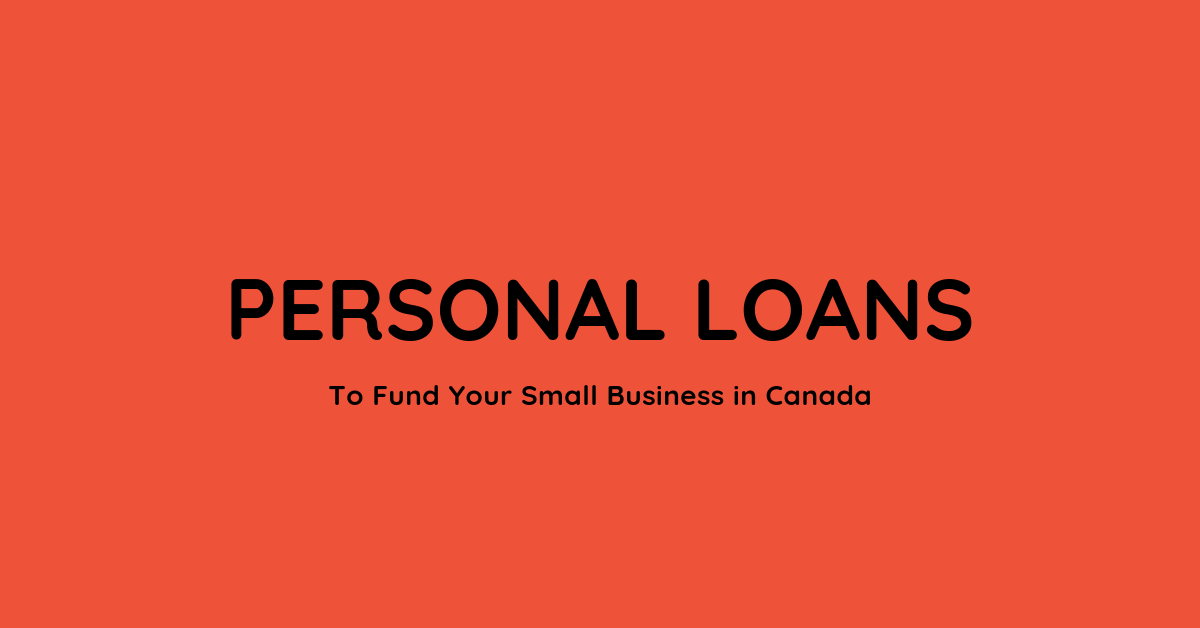 Can you use a personal loan for your small business?
Getting into business for yourself can take its toll financially.
The startup costs of a small business, depending on the type of business you want to do can range between $5,000 to $100,000 if not more.
As a new business owner you probably haven't had the opportunity to build your business credit up and even if you apply for a business credit card or a business line of credit you may get the very minimum which often ranges from $1,500 to $5,000 (if you're lucky).
To begin the loan process for your business from any bank, private investor or even the government of Canada, the first step you must take is to build a business plan.
It's a lot of work right off the bat and when you have so many things on your mind. So with all of that, using your personal loan for your small business becomes the go to idea to start and fund some of those startup costs you have.
With your personal loan, there is nothing stopping you from using it for your business and the expenses you have.  It's the quickest way to ensure you can start up without having to apply all over again as a business, or to find investors who may take a portion of your business, or to go though the government funding application process which can be a nightmare if you're doing it on your own.
Don't have a personal loan as of yet?
If you're in business and need a loan to help you cover the expenses of starting up and growing your business, most lenders will want you to be in business a while before they can give you any real money, however if you apply under your own name to obtain a personal loan, things go much smoother.
That is if you have a good credit history and show the ability to repay your loan on time.
If you have a valid credit history, applying to get a personal loan shouldn't be difficult at all.
Using your personal loan to fund your small business
Once you've obtained a person loan, you can start using your personal loan to fund your small business.
Do keep in mind that when using your personal loan for business needs, there are certain things you do need to know.
For example; when using your loan, it is not your business name that's attached to the money, but it is your personal name. This means, if something was to go wrong with the business, you are still personally liable for the loan.
A typical personal loan is between $10,000 to $50,000 (depending on your needs and your credit score) and usually is on a term of 1 to 5 years with interest rated between 5% to 25% depending on the source of the funds and you personal credit score.
The good thing about personal loans and using them for your small business is that the funds can be obtained quickly. Generally, a few days.
How To Qualify for a Personal Loan
To get a good personal loan with lower interest and limited fees, you'll generally need to have a credit score of 650 or higher which puts your credit rating in the good to excellent.
Applying for a personal loan is pretty easy and most of the time you can do the per-approval for the loan online – depending on the source.
When applying for a personal loan you do need to have certain information ready such as your personal information your financial details and income slips (or previous years tax statements).
A typical application can take up to 15 minutes.
Applying for a Personal Loan With Bad Credit
While having good to excellent credit is preferred when applying for a personal loan, certain banks and private lenders will still be able to provide you with a personal loan, which then you can use towards your small business. However do keep in mind with bad credit, your interest rate, amount you can borrow and the terms can vary (often be higher).
As you obtain your personal loan, always be on the up and up in order to improve your credit rating. And as you improve your credit rating, follow up with the lender to adjust the rates based on your new rating.
Certain things like paying down your debt and open balances, making payment they payment are due and keeping accounts open to keep the account history length longer all play a significant role on improving your credit rating.
If it comes to the worst and you're not able to obtain a personal loan with the intention of using the personal loan for your small business, always consider applying to government funding programs as they may provide guaranteed business loans or low interest and no interest funding options which you may be able to take advantage of.
Pros and Cons of Using Personal Loans To Fund Your Small Business
The Pros
Quick process. It often takes much longer to complete the process for a business loan, whereas some personal loans can be disbursed within just one business day.
Startup friendly. Since you're personally taking on responsibility for the loan, your business doesn't need to meet any requirements.
Low interest rates. A good or excellent credit rating of 650 or higher, can usually get you lower interest rates for personal loans. A business loan could be more costly if your business credit isn't as healthy.
Reasonable repayment terms. With a personal loan, repayments are likely to be monthly, instead of weekly or bi-weekly.
The Cons
Lower limits. Business loans can have large maximums, up into the hundreds of thousands of dollars. Personal loan maximums are generally limited to around $35,000.
Personal liability. You are liable as an individual to repay your loan in a timely manner. If your business doesn't become profitable or you decide to close the business, you still have to pay back all of the loan.
Less support. With many lenders, getting a business loan also means gaining access to tools and experts to help you grow your business. You likely won't get this same business support with a personal loan.
Other Types of Funding To Use For Your Small Business
If it comes to it that you can't use your personal loan to fund your small business, not to worry – there are other options such as:
Borrowing from family and friends
Using personal credit cards
Finding a business partner (with money)
Partnering with private investors
Using government funding (grants, loans and tax breaks)
The bottom line is using personal loans to fund your small business is a quick way to get the money to be able to use it towards your business expenses. While you do need to have a better credit score to get the loan, the funds are near immediate once you're approved. But using personal loans, you are still personally liable for the money and non payment could affect your credit score even more. Alternative methods of funding your small business do exist, so be sure to be on the lookout for other financing options such as government funding!
SEARCHES RELATED TO BUSINESS FUNDING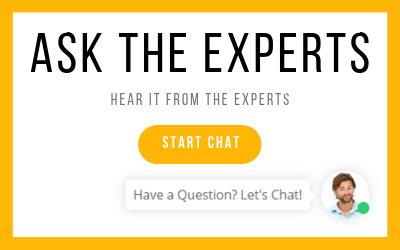 I WANT START A BUSINESS IN...
IS THERE HELP IN MY INDUSTRY?
Try the Startup Assessment now and find out what your business needs to succeed.