1. How much time do you currently spend on your business?
3. I need help with the following...
So far I have...
(Select ALL that apply)
I need funds for...
(Select ALL that apply)
At the end of the day, you just need help!
CanadaStartups gives you exactly that with a detailed report on what you need to get your small business startup to the next level. A very critical step if you plan on succeeding with your small business.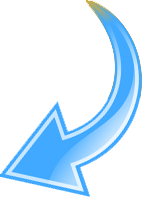 Access the Complete
Startup Edge
Right Now!
Scroll down to view your personal Startup Assessment Report and find out what you need to launch in 30 days.
Click Here to Get Access
Why Work with CanadaStartups?
24 Hours Online Support
We know you are busy. That's why our consultants can be reached when it's convenient for you with any questions you may have.
Access to Experts
Unlike other services, our consultants are experts in all fields related to starting up, launching and funding your small business.
Proven Track Record
With years of experience, we've successfully helped hundreds of entrepreneurs in Canada launch and get funded!
Who are we?
CanadaStartups is a private organization dedicated to providing small business owners and entrepreneurs with guidance, as well as tools and resources needed to start up their small business in Canada within just 30 days
Business Plan Builder
When starting a small business one of the first steps to success is to have a business plan created. Ask us how!
Investor PitchDeck
What better way to get funded than with a powerful presentation? The Investor PitchDeck gives you that opportunity.
Funding Database
Get your access to over 1,500 funding sources (government/private) and apply to over $56 million in available funding.
Tools and Resources
As a member you get to access thousands of free documents, tools and resources to help your small business succeed.
Let us know how we can help...
CanadaStartups.org
5307 Victoria Drive #176 Vancouver, BC, V5P 3V6
1-800-288-9691 (Toll Free)
START A SMALL BUSINESS IN YOUR PROVINCE
Find out how other entrepreneurs in your province have started their own small businesses.
---
START A SMALL BUSINESS IN YOUR OWN INDUSTRY
Do you have what it takes to be a small business owner in your industry?
---
Need funding for your small business?
Learn how you can get funding for your small business in Canada. It takes 30 seconds.
---