1. How much time do you currently spend on your business?
3. I need help with the following...
So far I have...
(Select ALL that apply)
I need funds for...
(Select ALL that apply)
At the end of the day, you just need help!
CanadaStartups gives you exactly that with a detailed report on what you need to get your small business startup to the next level. A very critical step if you plan on succeeding with your small business.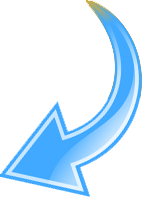 Access the Complete
Startup Edge
Right Now!
Scroll down to view your personal Startup Assessment Report and find out what you need to launch in 30 days.
Click Here to Get Access
Starting and Funding a Small Business Has Never Been Easier
The Startup Portal is a simple and complete platform for starting your very own small business. Developed by entrepreneurs and consultants, it contains the tools and resources needed to evolve your idea from a dream to a full-fledged business. Whether you are brainstorming ideas, ready to register your business, beginning to write a business plan or looking for funding; access step-by-step guidance to help you to achieve the next step towards launching your small business.
Try the Startup Assessment Tool and find out exactly what your Startup needs!
Are you ahead or behind?
There are no wrong answers. Take a moment to figure out where you stand on the road to launching your business, then discover exactly what goals you need to achieve to get you there.
What do you need to succeed?
You may have an idea about how to start your business, but we have the tools to set you up for success. Identify your business' needs and access personalized resources.
Get everything you need to do to launch your small business in 30 days
Get your personalized Startup Assessment Report now
The Startup Portal
Ready to start your own business? Become a member of to get complete access to these startup tools :
Get your small business started today!
Discover how The Startup Portal can transform your business dreams into reality.
What Our Clients Say
Hear what our clients are saying about using the Startup Portal to help them achieve their small business goals.
Subscribe to the CanadaStartups Newsletter to receive updates and educational materials on starting, growing and funding your small business in Canada!