$17,300 Government Loan To Help Business Startup
Every single year, thousands of businesses are started all across Canada. One thing these businesses all have in common is "money". We here at CanadaStartups love to share success stories of those businesses who find success not only with their startup but of those who are successful of obtaining funding via the government of Canada or from private investors to make their dreams come true. Today's success story comes from Ottawa, Ontario where the business owner was successful at obtaining $17,300 government loan to help business startup.
We recently interviewed Dave and Janet from Ottawa to get a better idea of their business so we can share their startup and funding search experience with you:
Tell us about your small business:
Our business is based out of Ottawa but being an eCommerce business running on Shopify and selling on Amazon we are able to distribute our products across Canada fairly quickly. We provide our customers with customer hand made music instrument cases, a somewhat specialized niche but proven to be very successful thanks to recent advances and partnerships.
What made you want to start this business:
We (me and my wife) worked in a company a while ago that made custom hand made cases for laptops, mobile phones, gaming systems…etc and it was a real big success, especially via the web. So we slowly started doing our own thing, trying to sell some online on Kijiji and on Facebook to a specialized group of musicians who carried around big cases for their instruments – but they are always so boring so our idea is to customize the look of it. It took off on a small scale and then we decided we wanted to get into it more and start it as a business.
What was the initial challenge of your startup:
Well everything seemed to be a challenge at first but when we officially "launched" the website we didn't get any customers, we had to to spend a ton of money to get the traffic to our website and on top of that we had to spend money on the materials. It got pretty expensive and for the start we had to decide to we try to pay for the marketing to promote our website or get the current customer we had from the local music scene that we already had as customers via word of mouth. It would be hard to advance this way and to make a business, unless we had a steady flow of customers and orders so that cash flow would be steady.
How did you overcome that challenge:
Initially we dropped the website, it was still there but really for reference so our offline customers would see some of our work. But we did know that in order to grow the business we needed to make it work better, to pay for ads, to get traffic..etc So we ended up partnering up with a few of the local music schools in the area, they had websites and "newsletter subscribers", so we piggy backed off of that and slowly started to grow the traffic but I'm talking 7 months in before we got 1 order on the site. Wasn't sustainable at all. So we started researching funding options to help us pay for marketing.
Why pay for marketing when you already had offline customers:

It was drying up pretty fast, the offline market because our only customers were word of mouth customers and the market locally just isn't big enough. With me and my wife working full time on this we could do about 5 orders each in a week and with the offline sales we were doing 2 a week combined. Considering that we were both unemployed at this point since we decided to try and take this business forward, all of our money was spent on living expenses, made it real tough to spend money to get more customers; so we needed some sort of loan or a grant.
How did you end up finding Canada Startups?

One of our customers who had his guitar case hand made by us actually mentioned that you guys helped him with his online business providing music lessons via the web. So I checked you out and saw the business plan help and the various funding options to get money from the government. We actually went to the bank first but the bank looked at us as 2 unemployed individuals not making any money so they just said once we hit a certain number of sales we can do it – or to put our house up as collateral.
Did you have a business plan before coming to us?

The plan was made but not on paper. It's one of those things where you don't really have to put it down until a case like this. Your business plan tool really helped us make the plan and your experts helped us improve it. This was real big help as it actually introduced us to a few things we didn't think of, things that would 6 months down the line take us to where we are now. Real helpful.
What did you think of our platform when you first started?

It was all fine. Very easy to use which is exactly what we wanted. A lot of support from you guys and that made us feel more comfortable going further in.
How did you find the right funding programs?

Right when we got registered for the platform I went in and applied to 5 programs and told my wife that money is coming. Six or seven weeks later, I got notifications that we were denied from each of the programs. We laughed and said to ourselves that of course we won't get funded. That's when we reached out to your team for help and the instructions they gave us were pretty clear and it was then evident that we just applied to the wrong programs. Who knew that there are so many rules and little things to know before you apply. It was because of your help, or your experts actually that we were able to find the loan program which got us the money we needed.
What did you apply for exactly?

We applied to two programs all together. Both programs were loan programs to help help with marketing costs and the other was for improving cash flow. The first program was real good because it was a no interest loan which didn't have to be paid back until we hit profitability. This was great since we didn't have to worry about interest payments right away.
How much funding did you apply for?

Within our business plan, our financials told us that if we wanted to hit 10 orders per week between me and my wife; our marketing had to be about $5,000 per month. So this is what we asked for; for 6 months , so $30,000 all together would have been the prefect situation.
When applying for the funding, what did you have to provide?
We filled out a few of the forms that were required and send in our business plan. When we got the call that we were being considered we had to provide a few examples of the work we've done and that was it. It seemed very simple actually. Easy when somebody trusts you, you know?
How long did it take before you got approved?
Well the initial call came in after about 5 weeks to tell us we were most likely going to get funding. Then it took another 2 weeks after we provided all of the rest and finally the eight week we got the letter that the funds will be ready. But we weren't approved for the full $30k, instead we got $17,300 to use towards marketing expenses with the possibility to get additional funding once we prove the market is there and that we are able to manage the workload and provide to our customers.
What happened after you got the funds?
We used it for our site right away. We launched a few different marketing campaign and started promoting on Facebook, on Etsy, Instagram and Google. Our site is actually doing really good and we are swamped with orders. We miscalculated and are getting many more orders then anticipated and had to hire two additional staff to help with the orders. We are now in the process of seeking funding to help pay for those staff, hopefully there are grants or wage subsidies to help with that.
What advice do you have for others just starting up and needing funding?
Funding is available but you have to know where to look, you have to have a business plan and if you have a proven model this is your best tool to use to get you the funding.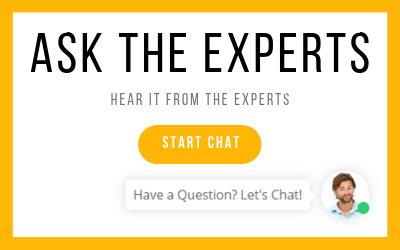 I WANT START A BUSINESS IN...
IS THERE HELP IN MY INDUSTRY?
Try the Startup Assessment now and find out what your business needs to succeed.