Using The Small Business Startup Assessment Tool
When it comes to starting your own small business in Canada most people don't know where to begin.
There are hundreds of small business tools and resources available to assist you with the idea generation process, planning stages, funding search, startup and launch of your business. Which is all great, but what do you do with the information provided by those tools and resources?
Most of these tools don't actually do anything for you but tell you what to do? You are the one who still has to do the work and follow the steps to achieve your success.
Over the last few years, we have taken the time to collect information on thousands of entrepreneurs and startup business owners. We've asked thousands of questions and with the data collected, we were able to develop a tool which helps small business owners and startup entrepreneurs figure out the current stage that they are in and what to do next.
Unlike most business startup tools available, this tool created by experts actually helps you answer the 3 critical small business startup questions:
What stage of business are you currently in?
What do you NEED to launch and succeed?
Do you need funding?
These questions seem very simple, right?
They are!
However most entrepreneurs forget to answer these questions, and typically go on to create a checklist of a thousand things that need to be done – and proceed to check off one by one, most of the time in a random order.
So, where are you?
In the initial stages of business startup, each step is very critical on it's own. As a new entrepreneur you may not realize certain things are off until it is too late. Figuring out early on, which stage your business is in will give you a higher chance of success in the long run, and will ensure you optimize your business for each of the highly valued steps.

What do you need?
You wouldn't be here if you didn't need the help. The second step of the Startup Assessment will determine what you actually need to succeed based on your answers. Whether this may be tools, resources, funding or consulting – be sure that CanadaStartups.org will provide you with the most accurate and detailed report on your specific business startup.

How much do you need?
Starting a small business is always difficult, especially if you lack the capital to start, launch and operate. The third step of the Startup Assessment determines if you need funding for your startup business. You will be able to see how much funding may be available within your specific industry and for your small business needs.
and most importantly, take the results and act on it!
At the end of the day, when all is said and done you are really looking for somebody to tell you exactly what to do next. With CanadaStartups.org you are in great hands. We will provide you with a detailed report on exactly what you need to get your small business startup to the next level. A very critical step if you plan on succeeding with your small business.
Now, let's talk about the Small Business Startup Assessment Tool.
When you first take the time to actually think about your business, you want to make sure you try the small business startup assessment tool. The reason is that it gives you a report at the end, detailing out what you actually need to move forward. Skip all the unnecessary stuff and proceed with the important steps.
The first step of the Small Business Startup Assessment Tool:
In the first step of the Assessment Tool, you will want to figure out what stage of business startup you are currently in. The questions presented below are the type of questions that will help the tool better understand you and your business,  in order to provide you the most accurate analysis.
How much time do you currently spend on your business?
None yet. But I'd like to start now
Some. I have a job, but I spend a few hours a week on my business
A lot. My startup is my main focus
How far have you gotten your business?
an idea for a business, but that's basically it
done some research, but need help with the next steps
started my business plan but could use some professional advice
What do you need help with?
Turning my idea into a viable concept for a product or service
Guidance in planning my business strategy
I need help figuring out how to finance my business
I could use some help with all of this
What have you do so far?
registered my business or obtained a business number
started working on my business plan
calculated my startup costs
I have not completed any of these steps just yet
You need to know what you need help with? Is it turning your idea into a product or service, guidance with your business strategy, help with your finances or all of it? Be accurate in your answers as it can mean the difference of being placed into the wrong stage of the business startup cycle, which could eventually result in unnecessary work to be done.
Moving on to the funding stage. It is possible that you do not need funding, especially if you have partners or enough capital to start, launch, market and keep up operations. However, if you do need funding (now, or in the future), consider the following questions as well.
Where are you located?
By providing your province (where you are located and/or where you plan on doing business in), you will be shown potential funding available from the Canadian government, as well as provincial funding agencies and private investors who focus on funding startups and business owners in those regions.
If you are looking for funding, it is important to know how much you need, what you need it for and what results you expect to achieve if you do obtain funding.
What do you need funding for?
Research & Development
Improving Cash Flow
Developing my product/service
Purchasing Equipment
Hiring Staff
Exporting Goods
Marketing
All of these
The more options you select, the more funding opportunities you may be eligible for. However it is important to know to only ask for funding that you actually need. Too much funding can hurt your business if not handled correctly.
At the end of the Tool, you will see a Small Business Startup Assessment Report. Within this report you will be given a few details as to what we believe the current stage of your business is, what you need to do next and how much funding is potentially available for your needs.
If you are ready to take the Assessment Test, start with providing your e-mail address below. Or if you are ready to start your own small business and become a member of CanadaStartups.org in order to take advantage of the Step by Step Startup Guide, the Business Plan Builder Tool, the Investor PitchDeck and the Funding Database, simply register to be a member right here.
Get everything you need to do to launch your small business in 30 days
Get your personalized Startup Assessment Report now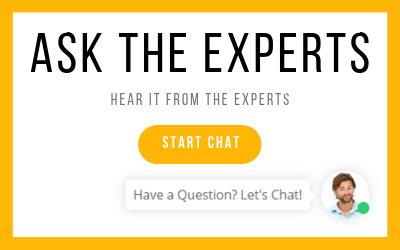 I WANT START A BUSINESS IN...
IS THERE HELP IN MY INDUSTRY?
Try the Startup Assessment now and find out what your business needs to succeed.