$92,300 in Government Funding for Construction Company
If you drive down any city across Canada you are guaranteed to see new homes being build, old homes being torn down and getting ready for a remodel or renovation. This is the industry that Dino from Hamilton, Ontario is in and has been in for the past 15 years. Dino, joined CanadaStartups.org to take advantage of the Funding Database and to figure out how to get funding for his rapidly growing business.
Six months after becoming a member, Dino shares his success story of how he and his company were successful at obtaining funding from the government for his existing construction company. Follow as we asked Dino to share his experience:
The following is a transcript taken from the interview with Dino and CanadaStartups.org post funding success.
Tell us a little bit about your business Dino:
I started the company about 15 years ago with my brother and at the time only focused on small jobs, painting, taping, drywall and never really expected that it would become more then that.  We started with the easy projects where we thought, we can't mess this up and moved to managing large projects, multiple projects at a time and remodeling full interiors, bathrooms, kitchens..etc Now we are a crew of 8 guys and we are doing very well. We own our own tools and equipment and get a ton of business through referral.  
If all was going well, why look for financial assistance?
Well everything was going well but we saw a big opportunity to expand and grow the business. In order to do so we needed financial help. At the time we had money coming in which was great but it was enough to pay for the next project. One of the reasons why we were and are so successful is because we don't get paid up-front, this sits really well with the customers. But at the same time, we have to fund the project before we get paid, so at times it's $100,000 or more.  And in this case we need more supplies, more employees and better tools to get the job done faster and better. We can't be stuck on a job for 3 months, not getting paid and having to pay interest on borrowed money. So financial assistance in any way would have been a plus.
What exactly did you need funding for and how much?
Well officially we needed to have money in the accounts in order to be able to fund projects moving forward. But we would have settled for money to help us pay for a few guys who would do the work. When we applied through you guys we found a few programs that actually assisted with hiring, paying wages, purchasing equipment and even with the cash flow.  We needed between $50,000 to $100,000 for the first year.
How many different programs did you apply for?
We applied for 8 programs. Pretty much all programs that your funding experts told us about we applied for. In my mind getting any funding help was important for us as we needed it. We could play around with the money that we already had and move it around but if we can get funding for any of the things we needed, it would have helped so much.
How many different programs responded and approved you?
After waiting some time we got 6 of the funding programs coming back to us and telling us that we didn't qualify. Problem was that most of the programs we applied for were grant programs, and they wanted us to implement a few things before we get started, but we just simply didn't have interest in doing that. I mean, maybe in the future so it's nice to know that it's available. All programs responded, but only 2 of the 8 programs approved us for funding.
What did you get approved for and how much?
We got a no interest loan for $32,300 as a general business loan. This allowed us to use the funds as we see fit in order to grow the business. It came in handy as we were able to use it for hiring a few guys and paying into some new tools which were needed for a few jobs. The other program was actually a $120,000 government backed loan, but with a condition. The condition was that we will get $60,000 in cash flow support, and if we are able to show an increase in revenue in the 6 months after using it, we would be allowed the additional $60,000.
How long did you have to wait for the funding?
From the moment we sent in the applications, I would say approximately 6 weeks for them to tell us we were approved for the general business loan, but I didn't see the money for additional 6 weeks after that. Some paperwork had to be processed I guess. The cash flow loan we didn't even think we would get since it was 5 months of waiting to even hear back from them. But on day 1 of the 5th month they sent a letter saying we were approved. Day 2, they called us and said where do you want the funds sent. So it was pretty fast that way.
Was it difficult to find the funding programs?
Not at all. Well, I got my access to the platform here with you guys and I found so many programs that I thought we could benefit from, but after your experts reviewed, they said I should only apply to the 8 that you sent over in my personalized funding report, which is what I did. But it was pretty easy to use the funding database and find the programs. 
Why did you chose to use CanadaStartups.org and not go directly to the government?
It's not like I did for any reason, but I did go to the government website and frankly couldn't find anything. Even after I knew the programs (from you guys), I still couldn't find them on the government site or even in Google. Not sure how a normal person would find a program unless they use a service like this.  But aside from that, I saw that you guys help find programs and review my plan and all that, this is really what pushed me to register. 
What advice do you have for others in the same situation ie: looking for funding?
Well all I can say is if you need funding, look for it. Be active and proactive about it. Don't just sit on the idea that you need it but go and do it. CanadaStartups helped me and there is no reason why they can't help you. I see far too many business owners struggling without funding, not even realizing funding exists. Get help when you know you need it.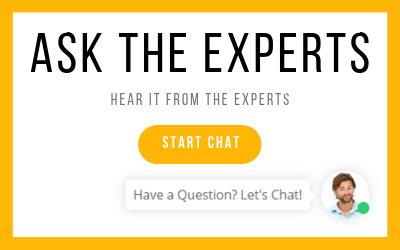 I WANT START A BUSINESS IN...
IS THERE HELP IN MY INDUSTRY?
Try the Startup Assessment now and find out what your business needs to succeed.