$21,315 Government Provided Loan For Doggy Day Care Business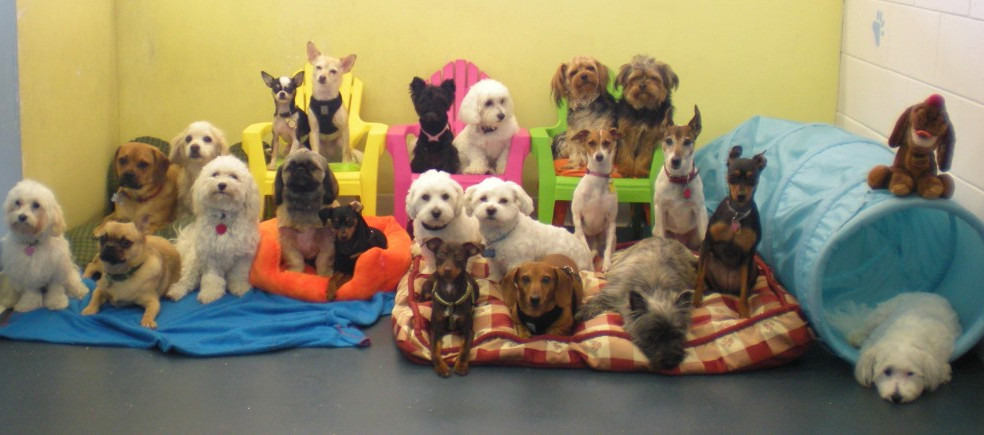 Pets. Can't live with them, can't live without them. Some of us love our adorable companions and spoil them as if they were our children. They are part of the family. Some have puppies, some have kitties, birds, fish, lizards, snakes, while some have goats, and chickens..etc
But what happens when our lovable companies can't be with us, or need to be taken care of while we are at work, on a business trip, a vacation..?
Ruby, a doggy day care business owner from Oakville, Ontario steps in and takes care of your puppies, takes them for walks, feeds them, play's with them and loves them.
Ruby was able to find success as a startup doggy day care business owner and she owes a lot of her success to CanadaStartups and government funding.
We had a chance to welcome Ruby and have her join us for a Q&A session to discuss her path to success and government funding.
The below is a transcript of our conversation with Ruby:
Terry, tell us about your doggy day care business?
I got the idea to start my business last year (2016) simply because my sister was in the hospital for a few weeks and needed her two dogs to be fed, walked and entertained daily. The cost of doing this by somebody else (a business) was ridiculous I thought. I did it for a few weeks and realized that it's not bad at all and that I could do this as a business. My first step was to post a few local ads to see the interest, and within a week I had 20+ dog owners calling me asking for my services. I knew I had a business. Right now, we take care of about 75 dogs per week and are very successful. 
What makes your business unique versus the competition?
I believe that due tot he fact that we have a large facility from my husbands previous failed business it gave us an advantage to create a dog park right in our facility, and our customers love that. The facility is paid off so that allows us to save on rent/paying location fees and allows us to pass the savings down to our customers and allowing us that advantage of being nearly 50% cheaper with more involvement with the dogs. 
What were some of your biggest challenges?
Our biggest and most critical challenge to our business was the initial startup cost. Like I said, we had the location so it was a matter of populating the facility with the right equipment and promoting the business. I posted ads locally and pretty much reached a threshold of how many new customers I could obtain that way, but one thing about dog owners is that they want to see the facility, and mine was empty at the time. I needed money to be able to buy equipment, hire some staff and promote the business services, but I wasn't able to get funding from the bank at all due to my previous history with my husbands failed business.
How did you hear about CanadaStartups?
While discussing my business needs at the bank, and trying anything and everything to get a loan and being refused from pretty much all banks I was so disappointed and was about to turn away the opportunity of being my own boss again. That night, I looked online to see if there are any high interest loans available as I was really willing to try anything and I noticed an ad on Google that talked about Government Funding. I clicked it, and found myself at the home of CanadaStartups.
What interested you about CanadaStartups services?
The overall platform and membership seemed very interesting to me as it basically provided me with what I needed. I needed to create a business plan, needed to find investors or government funding and you guys did that for me. All was there. It just made so much sense and it was pretty cheap to try. I took the risk and said even if it doesn't work out, at least I tried one more thing. 
After using our platform what feature did you like the most?
I was obsessed with the funding database. I think I read through every single government grant and loan program available. I think there was over 900 at the time. I wanted to make sure that I was going though it with in such detail so that I don't miss out anything. The funding database was definitely what I used the most and what benefited me the most 
What were you looking for?
MONEY! I needed money to hire 2 people, to promote my business and like I mentioned to buy some toys, equipment, food..etc
How did you go about getting funding?
After using the funding database I was able to narrow down about 11 potential programs for my business. I didn't want to focus on grants because it seemed that nobody who has a doggy day care or similar business was able to get grants, so I turned to loans. I picked 3 of the 11 programs and filled out the applications. They were pretty long and boring but I had to try. 
What were some of the criteria that you had to meet in order to qualify?
Well each of the applications, or the programs was for a different purpose. It's not like I said give me $50k for my business for this, that and this. That's something I didn't know about government funding, it's very organized. So my first application was to a program that only provided up to $5,000 in government loans to business owners looking to purchase tools. While the other one was for a percentage of wage that I would pay my employees if I hired them for a number of months, and the third was for marketing/promotion and general business cash flow use. I had to do my business plan using your tool and that was something that I later improved and sent in with my application. Since it was a new business I had to show my assets, which I luckily was able to use my location. 
What were the steps once you started applying?
Once I started applying it was pretty simple actually. I took the applications and started filling out each section out. I had to google a lot of things because it seems that the application terminology is sort of difficult but I managed and was able to send them out. So the steps were, find the programs that were right for me since there was A LOT of programs, ensure I meet the criteria for the program and that I have the qualifications and provide what they were asking. There is a lot of little tricky things  that one application was detailing out, such as print, fill out with blue ink only, scan and send by mail.  This was a bit confusing. Why scan when i'm mailing? But after reading further it was asking me to print it, fill it out and mail it to an address, but also to scan it and e-mail it. Something to watch out for. 
How much did you get?
I got $21,315. Majority of my funding was for my employees and to cover the wages of 5 employees. The $5,000 was for equipment purchase and the rest for general cash flow.  
How long did it take?
It took about  3 months before I got the money from 2 agencies.  However the wage subsidy one is on-going, so when I get an employee who is part of the program I pay them a percentage, the government program gives the rest. 
What is your next step?
My next step is to continue to grow my business and to expand. We are already looking at hiring more staff and by the end of 2017 we are looking to manage over 150 dogs in our facility on a daily basis. With that much growth, we need more funding to sustain and we are glad to be a member of CanadaStartups and contentiously use the funding database. 
What is your advice to other startup business owners?
I would suggest that no matter what your situation is, if your plan is to start a small business – don't give up. Use tools and resources that are available all around you and don't be scare of a small investment (like $297 to join CanadaStartups), as it could be the best investment you make. 
As you can see Ruby had to go through many steps in order to get the help his business needed. By reading Ruby's success story, we hope that you are motivated to start your own funding search and to see if your small business may be able to get money from the Canadian government.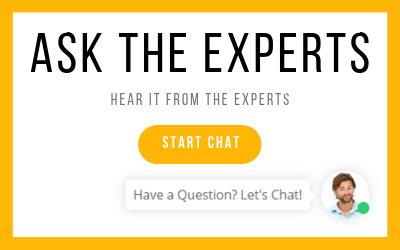 I WANT START A BUSINESS IN...
IS THERE HELP IN MY INDUSTRY?
Try the Startup Assessment now and find out what your business needs to succeed.