$27,900 Government Grant To Hire Staff

As a small business owner in Canada, one benefit that Canadians have is that the government provides government funding programs to entrepreneurs across the country. In this article today, we will be showing you how a cleaning company from Hamilton, Ontario was successful at obtaining a $27,900 government grant to hire staff.
This is a transcription between Canada Startups and the business owner directly during an interview regarding government funding and how they were able to successfully obtain the funds.
The interview happened 3 months after the funding was obtained.
Briefly explain your business and what it is about.
We have a cleaning company, my husband and I. Our main focus was residential cleaning but after obtaining the funding we needed we introduced commercial properties and office buildings into the mix. We are based out of Hamilton, Ontario and mainly focus on Hamilton, Kitchener, Waterloo and Burlington areas.
What was one of the challenges you were facing?
The main challenge was finding jobs and setting up contracts. We had to basically go out and give quotes pretty much 20 hours a day while me or my husband worked on the other jobs. We couldn't really find more work and work at the same time so getting more help would have been ideal at that time.
How did you manage to overcome that challenge?
We didn't have enough funds to cover the cost of hiring more help until we got the jobs and the contracts. So it was a catch 22 for us at this time. We tried to apply for a business loan from the bank and they gave us $1,500 so we couldn't do anything with that. The business manager at the bank told us cleaning businesses fold 1/3 will close doors within 3 months and that was the reason for being denied more funds. So slowly we had a few family friends pick up a few tasks here and there but it was just short term until we managed to hire staff after the funding we got.
How did you end up earning about government funding programs?
On the government website actually when we were doing our taxes we noticed a link to government funding offered by the Canadian government. After reading more about it, I thought it may be something we can use. It seemed pretty difficult and with limited experience in the field I gave up on it – it just seemed so confusing. I was eligible but then I wasn't, then I was and then it was a maybe. I couldn't understand the info.
How did you find Canada Startups.org?
Well one of the things that was needed on the government website when applying for government grants to hire staff is a business plan to show exactly what's needed. We didn't have a business plan and didn't have $5,000 to spend on getting one made. I looked it up on Google and I noticed Canada Startup's Business Plan Builder Tool. So this was the start of it all. After that I spoke with a gentleman by the name of Ryan and he helped me understand the process, explained the funding thing and I registered.
What was the process like when you joined CanadaStartups.org?
It was all very simple and straight forward. I logged in and started building my business plan. Had some questions along the way which were nicely explained and made me understand. Once my plan was done, the experts provided me a ton of feedback which really helped. From there on, Justin my expert directed me to the funding programs and one of them was a government grant for hiring staff and a few other programs. I applied and done!
What were the steps you had to take to get the funding?
Well once I found the program, I had to do the application, send in my business plan and application together. A few weeks later I was called, did a phone interview with a program administrator I believe and that was that.
What kind of funding did you get?
I ended up getting a government grant to hire staff. The funds that I had to use were for the very specific purpose of hiring staff and nothing else.
What was the funding application process like?
The process of the application was a bit confusing. Certain questions seemed redundant but with the help of the experts, I managed to get it all filled out and sent away.
How long after applying did you get the funds?
It took a total of 6 weeks before I saw the funds.
What is next in the books for you?
Well we managed to hire 2 full time staff and a part timer and with the funds obtained from the government grant we have their wages covered for nearly four months. So once that's done, we will be way ahead then when we started as we are managing to secure many contracts. So shortly, we will be applying for additional funding to help us expand and purchase some equipment and to see if we can get additional funds for our staff.
What advice do you have for other small business startups?
If you're starting a business take advantage of government grants for hiring and hire the staff to help you. You pay into taxes each year so take advantage and benefit from the government funding programs that are available to entrepreneurs all across Canada.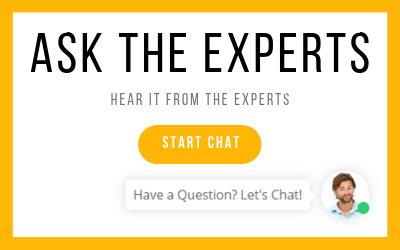 I WANT START A BUSINESS IN...
IS THERE HELP IN MY INDUSTRY?
Try the Startup Assessment now and find out what your business needs to succeed.