10 Benefits of Social Media For Small Businesses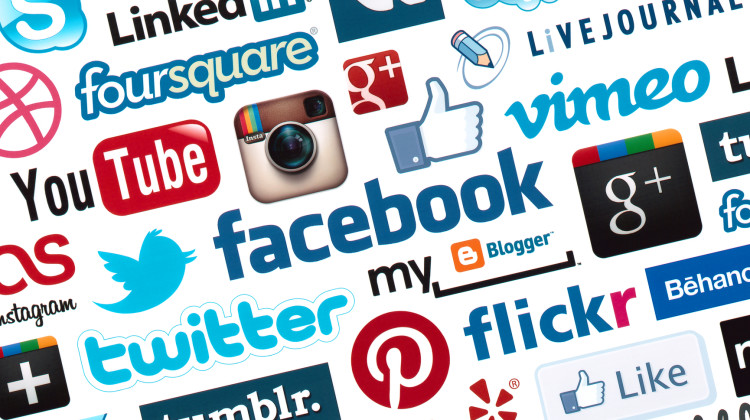 Not long ago social media was considered to be just one of those things that "the kids" were using and seen as a passing fad. How could a business really benefit from being on social media platforms?
As time passed by, those who believe it would pass us by, were proven wrong. In fact, over 2 billion active social media users exists right now!
The most popular social media platforms have now become marketing gold mines, offering huge amounts of data as well as a free marketing avenue.
So when it comes down to doing business, my opinion is that social media presence shouldn't be an option for small businesses, but a necessity for success.
If you're curious as to how your small business can benefit from being present, consider these top 10 benefits that social media could have for you.
1. Valuable customer insights
Let's look at it this way; every day there are over 4.5 billion likes on Facebook, over 90 million photo and videos being upload to Instagram and over 500 million tweets on Twitter. That sort of tells you something. Social media generates an immaculate amount of data in real time about your business industry and your customers.
Behind those numbers is wealth of information about your customers. Simply being present, you can have an idea of who your customers are, what they like and how they feel about you.\
Through active engagement and presence, you can gather relevant customer data and use that information to make smarter business decisions.
2. Increase brand awareness and loyalty
When you are present on social media, you make it easier for your customers to find and connect with you and your small business. By connecting with your customers on social media platforms, you're more likely to increase customer retention and brand loyalty.
3. Run targeted ads with real-time results
If you know where your customers are and what they are looking for, what better way of reaching them then by creating and running targeted advertisements and seeing real time results?
Social ads are an inexpensive way to promote your business and distribute content. They also offer powerful targeting options so that you can reach the right audience. For example, if you run an ad campaign on LinkedIn, you can segment by things like location, company, job title, gender, and age—the list goes on. If you're running a Facebook ad, you can target based on location, demographics, interests, behaviors, and connections. You can track and measure the performance of your social ads in real time.
4. Generate higher converting leads
It is proven that social media increases sales and customer retention through regular interaction and timely customer service.  What does this mean?
Think about it for a second. Who is a better customer to you?
Let's take for example a cleaning company offering local cleaning services in the city of Toronto.
A person searches online on Google the word "cleaning service". They see results for dry cleaners, carpet cleaners, maids, home services, cleaning products and much more. Sure, the search could have been done better, but remember you are talking about regular people just doing simple searches – "your average customer".
That visitor clicks on your website and there is a 50% chance that he/she will click to contact you, or to leave you.
However, that same customer on social media sites like Facebook or Twitter will be able to see your website, your reputation and your history of posts. And not only that, but they will see a following of people (maybe people they know) who have used that company's services. Now it becomes about trust and reputation and that lead becomes almost like a referral.
5. Provide rich customer experiences
Even if you aren't on social media, most of your customers expect you to be and will try to find you on there anyways. Over 67% of consumers now go to social media for customer service. and to conduct research about you and your product/services. They expect fast response times and 24/7 support—and companies that deliver win out.
This tells you that even if you don't want to be present, maybe you should be!
6. Increase website traffic and search ranking
One of the biggest benefits of social media for business is using it to increase your website traffic. Not only does social media help you direct people to your website, but the more social media shares you receive, the higher your search ranking will be. And we all know (or should know) that a large percentage of website traffic more often then not comes from search engines such as Google, Bing and Yahoo. Any metric that the search engines count on to rank you, you should be on top of.
7. Find out what your competitors are doing
With social media monitoring you can gain key information about your competitors. This kind of data will allow you to make strategic business decisions to stay ahead of them.
Think about it this way: if you are just starting your small business and you have 3 major competitors that you are going up against. If they have a social media following, be sure to study and learn from them. Answer questions like:
What are they doing that you can do?
Who do they follow and who follows them?
What do they talk about and why?
How often do they show presence?
What are the promotions that attract users?
Can you follow their customers?
In the past, marketers faced the challenge of ensuring their content reached customers in the shortest possible time. With the help of social media, specifically when it comes to sharing content about your business or for content curation, all you need to do is share it on your brand's social network accounts.
Your information posted on your website can automatically propagate to all top social platforms. Automation is key if you have the knowledge how to do so.
9. Geotarget content
Geo-targeting is an effective way to send your message out to a specific audience based on their location. Social networks like Facebook and Twitter have tools that allow you to communicate the right kind of content to your audience.
Social media isn't about blasting your company's sales pitch on social, it's a two-way channel where you have the opportunity to enrich relationships with your customers. For example, social media allows tourism brands to create dialogue with travelers, therefore creating relationships with customers before, during, and after they have booked a trip with the company. This kind of social media dialogue between brands and customers is something traditional advertising cannot achieve.
Before you take a step further, keep in mind that social media is pretty much a necessity for any small business (startup or not).
Get started on social media platforms and grow your business. 
Get access to the Small Business Startup Platform and utilize social media as a way to grow your small business startup.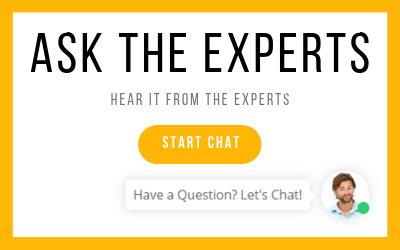 I WANT START A BUSINESS IN...
IS THERE HELP IN MY INDUSTRY?
Try the Startup Assessment now and find out what your business needs to succeed.