Want to start a business but don't know where to start?

Starting a business, where to begin?
Starting a business and becoming your own boss can be incredibly empowering and fulfilling. But, so many people never end up following through with becoming entrepreneurs, simply because they don't know where to start.
The irony is that the vast majority of successful entrepreneurs start their businesses having absolutely no idea what they are doing. The difference is, they don't let the fear of the unknown hold them back. Giving yourself the drive to push beyond your comfort zone into uncharted waters and giving yourself permission to fail can lead to amazing things; When you aren't afraid of failure, there's nothing that can stop you.
Being an entrepreneur means you are continually evolving as you go through a constant learning process. As you prepare to get started building your business, here is some information that may answer some of your questions:
How can I generate great business ideas?
Great business ideas are all around, and they don't have to necessarily be completely new or original to be successful. There are two general ways of coming up with a killer business idea – either shape the idea around something you're really passionate about or excel at, or find a need that isn't being met and figure out how to fill that need.
Take a look at Uber – it's not a totally new concept to have a driver 'taxi' you around, but the business headed straight into the fast lane because they took an existing idea and made it better. It's a simple business structure that was born as a way to help make direct transportation more affordable and convenient. 
How do I know if my business idea is any good?
Once you have your idea, you might want to see if it's any good before or if it could use some reworking. Of course, there have been plenty of amazing business ideas that were laughed at when they were first proposed – the Pet Rock generated more than $15 million in sales within 6 months of it's introduction! So, even though you can't completely rely on the initial reaction to your idea, you can definitely get some feedback that may prove helpful. 
Give friends and family the elevator pitch – your quick, 30 second synapsis of your business ideas – and don't take offense to criticism or pointers. They could be representative of your target customers, so listening to what they have to say can give you valuable information to help gauge the success of your idea. 
Many entrepreneurs are hesitant to share their idea with others for two reasons – they will be ridiculed or their idea will be stolen. It's imperative that you don't let these worries hold you back. Sure, there are some people who may laugh at your proposal, but it doesn't mean it's a bad idea – think Sharknado! 
And, when it comes to having your idea stolen, it's just not that likely to happen. Twenty years ago, pitching the idea to create a website to direct people to other websites was more likely laughed right out of the room rather than swiped – but try picturing life without Google now!
What do I need to get off to a good start?
No matter what your business idea is, there are a few things that all businesses should have to make sure you're operating legally, get a business bank account and start marketing yourself.
Business Plan
First off, you will need a complete Business Plan outlining exactly what your business is all about, how you plan to generate revenue and how you will acquire a customer-base. A thorough business plan should include several essential elements including your business model, marketing strategy, your management team and – most importantly – the financial projections for your business. Your Business Plan will serve you throughout the launch of your business as a roadmap for the next steps to take in order to get it started, as well as a way of convincing lenders that your business is worthy of receiving funding. Having a plan of action for your business is a great idea so you, as a business owner, know where your business is heading and how it's getting there.
If you need help putting together your plan, the Business Plan Builder can easily and quickly guide you through the process of writing a successful business plan for your business. CanadaStartups takes the guesswork out of writing a business plan, providing a simple Business Plan Builder with sample business plan templates that makes writing a business plan as easy as filling in the blanks. 
If you're running your business in Canada, you have the option to register a small business or incorporate. There are advantage and disadvantages to each type of registration, but here are some of the basics to keep in mind:
Name Protection
Small business registrations have ZERO name protection. This means someone can open up another business with the exact same name, without any recourse. If you're concerned about protecting your business name, you might want to look at incorporating. Business names for corporations are protected within their jurisdiction, so if someone infringes on that name, you have an avenue to get them to change their name.
It's always recommended to do a business names search before you go ahead and register your business, just to be sure you aren't infringing on an existing corporation. 
Costs
Incorporation can be more costly than registering a small business, but it's a one-time registration cost without the need to renew the registration. Corporations also have a lot more bells and whistles than small business registrations, and there are more options for making changes to the business as you grow. Some jurisdictions in Canada do require Annual Returns to be completed to keep the corporation active. Small business registration is a less costly option, however, depending on the province where you're registered, you'll have to renew the licence every few years to keep it active. There is also less opportunities for making changes to the business registration, if needed.
Taxes
Small businesses are connected personally to their owners. What this means is that any income generated by the business goes directly towards the personal income of the owners – business tax and personal tax filings are done together as one. 
Corporations are considered separate entities, therefore, a complete separate tax filings is required separate from the owners. This may be beneficial if you are projecting your business income to be quite high (on average above 80 thousand), or for potential corporate tax breaks. An accountant is your best resource for determining which is best for you in terms of taxation.
Liability
Small Business
Just like with business tax, the liability of a small business rests directly on the shoulders of the owners. So, if there is any personal injury or property damage done by the business and legal action is taken, the responsibility lies on the owners of the business.
Corporation
Since a corporation is a separate entity there is limited liability for the owners, so in general action can be taken against the corporation, but not the personal assets of the owners themselves. If your business has a high risk of personal or property damage occurring you may want to look at the option of incorporating, to provide that added level of personal protection.
When you're ready, Ontario Business Central is a fantastic resource for getting your business registered or incorporated in a number of Provinces across Canada, with helpful agents that complete and file all of the complicated government paperwork step by step on your behalf. Once you're registered, you can open a business bank account, put your business plan together and market your business to start selling!
How can I get my business noticed?
The first steps to starting to market your business is knowing who you're targeting. Market research will give you a great deal of insight into who your customer base is and how you can reach them, helping to shape your marketing plan. You can conduct market research on your own, or hire someone to do this for you. The Government of Canada also offers secondary market research services for free, to help small business owners get a good picture of their customer base and market.  
An essential part of getting your business noticed these days is getting it online. Developing an online presence is almost essential nowadays, as the days of the Yellow Pages are gone and printed flyers are quickly going the way of the dinosaur. Your business needs to be online to build and grow your customer base. Take advantage of all available social media platforms, which can be used both as a marketing tool and communication channel to connect with customers. Utilize social media management tools to keep your multiple accounts organized, schedule posts and reply to customers.
What can I do if I don't have the money I need to start?
So you've got a great idea and a plan in place – but you don't have the startup funds needed to get your idea in motion. Unfortunately, this is where all too many business ideas end. But, just because you might not have the funding for that business idea, it doesn't mean that the funding isn't out there.
There's actually a great amount of untapped government and private funding for small business start-ups. Depending on where your business is located and what you're doing, you may be able to access this government and venture capital funding and keep your business ideas alive. 
Don't let not knowing hold you back!
Entrepreneurship, like many things in life, is made of one part knowledge and one part leap of faith. If you're a new entrepreneur, there's no way you could possibly know everything there is to know about operating a business. Sometimes, all you can do is get the best plan and understanding together… then jump in feet first! Sure, you may have failures and setbacks, but you may also have incredible success. 
Take each experience as a learning opportunity, use the resources at your disposal and don't let fear of the unknown keep you from following through with your dreams of entrepreneurship!
Since 1992, Ontario Business Central has been assisting entrepreneurs to incorporate and register their businesses. Our commitment is to our clients, with over 190,000 already served and over 95,000 businesses started. Whether you're a new business owner or you have been in business for some time, we are here to help. Reach out to one of our helpful agents if you have any questions.
SEARCHES RELATED TO BUSINESS PLANNING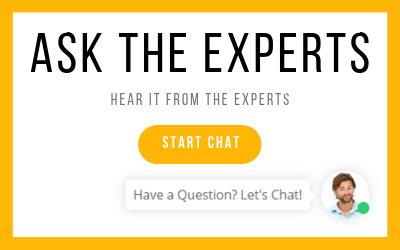 I WANT START A BUSINESS IN...
IS THERE HELP IN MY INDUSTRY?
Try the Startup Assessment now and find out what your business needs to succeed.