53 Canadian Business Startup Grants and Funding Sources for 2021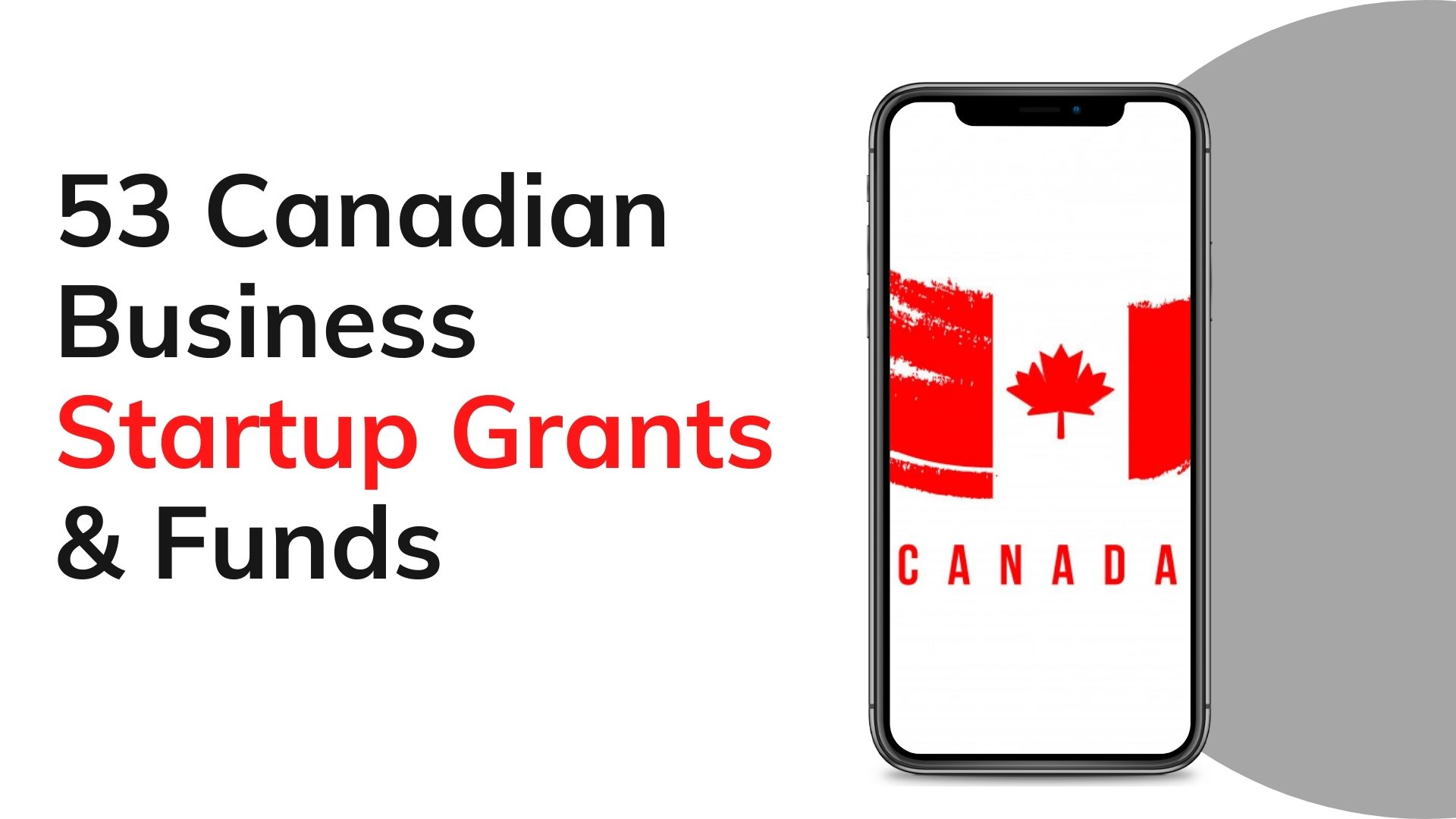 In Canada, there are plenty of startup grants and funding sources for small businesses. Most will usually have specific requirements to apply, but some can have fewer requirements, this will mean that there are going to be more applicants and the competition for these funds will be stiff.
However, it can be challenging just to get to the application process. It can feel as if you are looking for a needle in a haystack when trying to find any business grants or other funding sources in Canada. Searching for hours or even days on the internet is really the last thing that you want to be doing. This can also be confusing because there are a lot of grants that your small business might be eligible for but it doesn't specifically say it's for small businesses.
There is more than likely a grant for your small business, whether it's a newer startup or a business that you are looking to expand that is more established. You just have to know where to look.
It is very important to understand the different kinds of small business funding. Luckily, we have gathered some funding sources for you to look through.
Alberta Startup Grants and Funding Sources
The below are startup grants and funding sources available for small businesses in Alberta.
If you are looking for Alberta grants or business funding and the below options are not helpful, or you need more guidance and help – access all of these options and steps to apply via our Funding Database.
This fund helps small businesses by reducing any costs to attend any new export market trade shows. Ranging from $2,000 – $20,000, this program offers grants to help with the costs of marketing material translation, event registration, travel, and select accommodation costs. Businesses can also exhibit at a reduced cost during select international trade shows that are led by the Government of Alberta, allowing more access to possible foreign customers.
The Industry R&D Associates Program from Alberta Innovates helps businesses with some of the costs to hire an associate to complete the activities of research and development. To cover a portion of any non-salary costs made by the researcher, the contribution will be paid as a monthly payment and an Expense Allowance every year of up to $7,000. The associate must be hired full-time.
Businesses in Alberta that have any innovative technology that is ready for commercialization in the following industries: environment, information and communication services, energy, nanotech, health, and life sciences including agriculture, forestry, and biotech, can qualify for the Product Demonstration Program offered by Alberta Innovates. This program offers access to up to 50% of your business's costs to a maximum of $300,000 per application.
This program was introduced to support small businesses in Alberta to develop and build an approach to expand your business's plans to build opportunities in global export. The focus of the grant is to help your business hire a qualified provider to help you build your approach when entering the global market. The grant pays one service provider up to $20,000 that you name on the application.
This grant provides support for small businesses to access any funding that is needed to create any strategic, commercialization projects that are industry-driven and involve innovative and novel projects with a partner in Zhejiang. Your business, if approved, will be required to match the contribution with in-kind resources and equal cash for the project. Any jurisdiction that has partnered will be responsible to provide funding to the applicant in China.
This program can be used by an employer to apply on the behalf of any current or future employees for certain costs of training. When using the Canada-Alberta Job Grant the employer will decide who receives training and the type of training that may be needed. This funding will contribute two-thirds of the training costs, up to $10,000, per trainee per year. If you are hiring and training an Albertan that is unemployed, the fund may cover 100% of the training costs, up to $15,000 per employee. The amount of funding you can receive per year will be capped to $300,000.
British Columbia Grants and Funding
The below programs are British Columbia grant options and various funding programs that may be of help for your small business.
If you are unsure which of these options are right for your BC small business, access the Funding Database here and get expert help.
This fund supports sustainable economic development and environmentally sound activities through the Great Bear Rainforest and Haida Gwaii area. Projects that have positive social or environmental impacts, either indirect or direct, will be given priority.
The Business Equity Program (BEP) was added as an expansion by the Tale'awtxw Aboriginal Capital Corporation (TACC). Eligible business support and capital to expand, start, or even acquire a viable business will be considered for non-repayable contributions by the BEP. They will also consider non-repayable contributions that are to be used for marketing, business plans, and other business-related support services. A maximum of $99,999 may be contributed by the BEP for incorporated businesses and individuals, and community-owned businesses can receive up to $250,000, this is subject to other financing being in place and based on a viable business plan.
Manitoba Business Grants and Funds
Use the below list of Manitoba business grants to get a kick start to your business. Access the Funding Database to see all of the Manitoba startup grants, loans and other funding options.
The Indigenous Business Development Services sponsors an Indigenous Business Planning Competition each year, inspiring the spirit of entrepreneurship. Winners in the categories of urban, City of Winnipeg, and rural each will receive $5,000 to help start their business. Experts from organizations that are involved in supporting Indigenous entrepreneurship will judge each applicant's business plan submission.
Available in Manitoba for eligible First Nation Businesses, a new Business Contribution Fund (BCF) provided by the First Peoples Economic Growth Fund (FPEGF). This is a non-repayable form of financing under the BCF. Businesses owned by a First Nation individual can receive a contribution of up to 30% of eligible costs up to a maximum of $99,999. Manitoba First Nation business owners or a business owned by a group of Manitoba First Nations can receive a contribution of up to 30% of eligible costs up to $250,000.
The Business Plan Assistance (BPA) was created to help Manitoba First Nation entrepreneurs or First Nation-based businesses that have a promising business idea, based on the opinion of the BPA, which has a great opportunity but needs a professional business plan to help raise funds. The program gives the applicant the opportunity to speak with a professional business consultant to help develop a high-quality business plan that can then be used to attract more funding. The BPA can provide non-repayable assistance of up to 75% of the costs up to a maximum of $20,000. The applicant will be expected to pay the remaining 25%.
This program was created as a way to encourage young people who have the goal to start their own business in Manitoba. Applicants between the ages of 18 to 29 are accepted on a year-round basis and are eligible for a grant of up to $4,000 to help ease the costs of starting a business.
New Brunswick Grant Programs and Funding Sources
This fund has been created to support activities that are put in place to encourage the self-sufficiency, growth, sustainability, and profitability of the New Brunswick agri-food, agri-science, agri-processing, and agriculture sectors by performing innovative research and creating development projects such as on-farm demonstration trials, on-farm innovation, pre-commercialization development activities, and adoption of new tech that has an impact both regionally and locally.
Working with partners to create Indigenous economic development in New Brunswick, the Joint Economic Development Initiative (JEDI) was created to provide programs and services that will be focusing on supporting entrepreneurship, workforce development, community economic development, and partnerships with the private and public sector within the Indigenous community.
Newfoundland and Labrador Grants and Funds
The Consultant Advisory Services helps small businesses and non-profit organizations receive affordable access to professional consulting services. To help deal with the specific challenges, opportunities, and deficiencies, this program will help to cover the costs that are associated when hiring a consultant to address these issues for the business or organization. Eligible activities can be covered for up to 75% of the professional costs and fees up to a maximum of $5,000 in financial assistance.
Nova Scotia Business Grants and Funding
Businesses from Nova Scotia that are looking for help to become more competitive in the global market can receive assistance from the Innovation Rebate Program. Projects that will enable a company to increase its innovation capacity through the adoption of new business processes and technologies or through private-sector capital investments can receive financial incentives that are provided by the funding program.
Nova Scotia businesses can receive support through the Workplace Innovation and Productivity Skills Incentive to help them compete outside of the province. Training will help these businesses move towards a new direction or grow operations, and promote profitability and growth. However, this incentive is not to be used for any training that will increase competition with other businesses in Nova Scotia.
Ontario Startup Grants and Funding
The options presented below are Ontario startup grants, government loans, and funding options that can help you fund your business costs.
If you are unsure which of the below funding options are right for you, use the Funding Database and access all options with expert help and step by step guidance.
Current college and university students and recent undergraduates or Master's graduates can receive support from the TalentEdge Internship Program (TIP), which is a part of the Next Generation Network Program (NGNP). The program helps these individuals work on research that is industry-driven and development projects that are related to any Next Generation Network (NGN) technologies in small businesses based in Ontario that are using the Centre of Excellence in Next Generation Networks (CENGN) platform. These businesses can benefit from tapping into the world-class talent that is coming out of post-secondary schools in Ontario.
Small businesses can receive support from the ENCQOR 5G Demonstration Program to establish a collaboration with any industry partners or organizations within the public sector such as healthcare facilities, municipalities, public utilities for any activities that are used to test and validate the ENCQOR 5G Innovation Platform as a Service (iPaaS) testbed for the advancement or development of new products, technologies, services, and processes.
The Eastern Ontario Development Fund provides funding support as well as complementary services and support for projects that build talent and creates jobs, attracts and encourages investment within the private sector, leads to growth in a business and positive, broad economic impacts, and encourages collaboration, innovation, and cluster development. The fund provides investment to municipalities, businesses, and non-profit organizations for the economic development in eastern Ontario.
This program is similar to the Eastern Ontario Development fund but focuses on the Southwestern area of Ontario.
Under the Economic Development Initiative (EDI) and the Northern Ontario Development Program (NODP), FedNor provides support for youth interns. Not-for-profit organizations can receive up to 90%, or $31,500 per year, towards the eligible costs of employee benefits and salary expenses during a full-time position for the internship period. Small businesses can receive up to 50%, or $31,500, towards the eligible costs of employee benefit expenses, salary, and business and professional skills development and travel costs for 12 months in a full-time position.
The Digital Service Squad (DSS) from Digital Main Street (DMS) will help brick-and-mortar small businesses by providing advisory support, training, and funding to hire local DSS members across Ontario.
With help from the government, employers, either individually or in groups, can be provided with opportunities, thanks to the Canada-Ontario Job Grant, to invest in their workforce. This program is available to small businesses that have plans to deliver short-term training to new and existing employees.
Projects that are related to the demonstration and development of tech in the mobility and automotive sector, such as connected and autonomous (C/AV) tech can receive support from the AV R&D Partnership Fund. Approved projects can receive funding of up to $100,000 over a maximum period of 12 months. The applicants and/or partners must match the funds by a minimum of 2:1 cash.
The Market Readiness Program supports early-stage companies, on the behalf of the Ontario government, that are looking to raise seed and pre-seed investments. Early-stage businesses within the technology sector and are at the commercialization stage are eligible for funding.
Prince Edward Island Grant Programs
Designed to help expand both international and domestic competitiveness, the Product and Marketing Development Program supports small agri-businesses, agricultural producers, and agri-processors to expand their market base or products through value-added and agri-food processing projects and activities focused on market development in PEI and through intra-jurisdictional projects.
Businesses that are focusing on leading-edge technologies that are potentially high-risk and first of their kind within the province or region, this includes on-farm crop and livestock diversification, can receive support from the Innovative Technologies Sub-Program to help implement these new technologies.
Agricultural industry clubs, organizations, and associations, producers, groups of agricultural produces, and small-sized agri-processors can receive support for their implementation and/or adoption of best practices, new tech, and processes that will improve profit margins and efficiency.
This program has been designed to increase productivity, competitiveness, and profitability of the agriculture industry with a coordinated effort to accelerate any development and successful commercialization of Prince Edward Island food products.
Businesses that are looking to expand existing production capabilities or establish a new business within Prince Edward Island can receive a contribution from the Rental Incentive Assistance to help offset rental costs.
Businesses and local not-for-profit organizations within Prince Edward Island can receive a non-repayable contribution from the Web Presence Assistance to help upgrade an existing website to add e-commerce or to create an online presence.
Businesses in Prince Edward Island that are investing in equipment, infrastructure, and technology that is needed to grow their business and increase their competitiveness and capacity can receive support through the Capital Acquisition Assistance.
This program helps businesses with the costs of marketing to execute their activities and plans for exporting. The fund will allow a business to increase its market reach and accelerate sales.
Quebec Grants and Funding Options
Quebec's First Nations and Native Alliance of Quebec entrepreneurs and/or corporations owned by a First Nation or Native Alliance of Quebec individual can receive non-repayable financing, up to $99,999 for the start-up, acquisition, or expansion of a business, the implementation of marketing activities, and other eligible activities.
Businesses in Quebec that are looking to be prepared to export or strengthen their capacity to export or diversify and consolidate their markets outside of the province can receive support from the Export Program. Including non-financial cooperatives and enterprises within the social economy, these for-profit companies that are legally incorporated within Quebec or Canada and have an establishment in Quebec. Also, business that is conducting activities in the manufacturing, retail and wholesale trade, or motor tertiary sectors can be eligible for support.
Support for the technological demonstration projects within Quebec in terms of the reduction of greenhouse gas (GHG) emissions and energy, either for the testing of technology or for the development of a pre-commercial innovation that is not yet available in Quebec can receive financial assistance from the Tchnoclimat Program.
By getting involved in the critical steps to help stimulate interventions that are between the research and development and commercialization stages. The Technology and Business Demonstration, a part of Hydro-Quebec, offers financial assistance to businesses that are looking to test the commercial or technical viability of innovative power demand optimization or energy-saving measures.
This program helps businesses in Quebec increase their level of productivity to accelerate growth and enhance the competitiveness of their business. For-profit businesses with an establishment in Quebec can receive support from the program, including social economy enterprises and cooperatives with market activities in eligible sectors.
This is an advantageous and unique formula. Any interest on investments that are managed by Investissement Quebec, specifically investments made by immigrant investors, is distributed to Quebec businesses as a non-repayable contribution. You must be recommended by an accredited financial intermediary that has been recognized by Investissement Quebec.
This program offers to support business groups and businesses during different stages of an innovative project, the goal of this is to help these businesses build their capacities for innovation. It also promotes partnerships with universities, research centers, and businesses, both abroad and in Quebec, more specifically member organizations of QuebecInnove.
The Arrangement and Reduction of Working Time Program is aimed at companies that have around 80 employees, including promising business prospects, that are predicting major changes within their companies that will have serious consequences that will affect their ability to keep their jobs, such as a company merger, changes in technologies, market transformation, or an aging workforce.
All businesses in Quebec, with the exception of political organizations and public bodies, can participate in the Workforce Training Measure to receive support for staff skills development for employees that are at risk of losing their jobs. This can help your business keep the expertise in your company.
Saskatchewan Government Grants
The purpose of the Clarence Campeau Development Fund is to promote the activities to build economic development of Metis people and communities. This is done by providing equity for businesses, support to the Metis community economic development initiatives, and assistance for management skills development for new and existing Metis business entrepreneurs and owners.
Product2Market is a new program that has been made available from the Canadian Agricultural Partnership, this program promotes the expansion and development of small businesses by supporting the development of their agri-business product and the marketing of their value-added products. The program is divided into two application-based streams, the Prototype and Production Development Stream and the Market Development Stream.
Northwest Territories Grant To Apply To
The core Business Development Project Fund (BDFP) is used to help start-up businesses with expansion, expenses, raw materials for the use of arts and crafts production, and any short-term project that will create employment. During the period of 5 years, the maximum amount will be $10,000, businesses in level II communities can receive $20,000. Businesses with annual revenues of $500,000 or less are eligible. BDPF Aftercare can contribute funding to businesses to purchase accounting services or software, business training programs, and succession planning.
This program offers funding to help businesses during different stages of development to speed up growth and adopt technologies that will allow these businesses to become more competitive globally by supporting scale-up, productivity, commercialization, and market expansion activities.
Provided by the Support for Entrepreneurs and Economic Development Policy (SEED), Northwest Territories businesses and entrepreneurs can receive up to $25,000 per year to help small businesses with start-up funding, capital asset acquisition, market and product development, operational support, and film support as under the film industry guidelines.
This grant has been made available to Inuit-owned businesses to support the expansion or establishment of their businesses. Business Development Officers will work with applicants to find the best available financing option for their business development project.
The Nunavut Employers Grant supports employers by encouraging them to provide any professional development or training to Nunavummiut that will then lead to either a promotion, new position, regular employment, or increased pay in the organization. Two-thirds of eligible costs can be covered by the grant for each trainee.
Individuals, small businesses, and community organizations can receive funding from the Small Business Support Program to invest in the attraction, retention, and expansion of new business and support during the COVID-19 pandemic.
Yukon Grants
Businesses that are working on eligible contracts for the Yukon government can receive a rebate from the Business Incentive Program. These rebates are for the hiring of the youth in Yukon, as well as apprentices and adults. Businesses that use Yukon-made goods and services can also receive a rebate.
Projects and initiatives that provide sustainable, long-term economic benefits to the communities in Yukon and individuals can receive support from the Economic Development Fund.
SEARCHES RELATED TO ALLBERTA GRANTS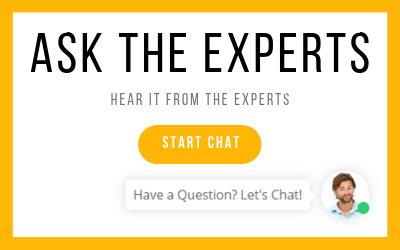 I WANT START A BUSINESS IN...
IS THERE HELP IN MY INDUSTRY?
Try the Startup Assessment now and find out what your business needs to succeed.