How To Own Your Next Government Grant Application
As a small business in Canada, no matter if you are just starting up or attempting to grow your business, money is always something you need more of. The good thing is that the Canadian government has plenty of business funding options, including government grants, government loans, and tax credit options that can give you that boost.
In this type of economy and as a small business, every dollar counts. Perhaps more now than ever before. With that in mind, any attempt to get more money can mean the difference between success and failure, so it is always a good idea to be prepared.
Government Funding Options
The Canadian government has many different government options. These government options can come in multiple forms, including:
       

Government loans

       

Government grants

       

Tax breaks or tax credits
The most desired are government grants.
As government grants are often considered non-repayable, or free money, most startups or businesses looking to grow often seek this type of funding as it is the most secure and a safe bet.
This is what makes this government funding option one of the more competitive options to consider – and apply.
To stand out above the competition "those applying for the same government grant program", you want to make sure that you try everything you can to complete the government grant applications correctly – and of course, to provide all that the agencies in question may want to see.
How To Own Your Next Government Grant Application
Every government grant program is different and may ask for different requirements before you can successfully apply.  
Before you start the application process, it is a good idea to understand the government grant program and what it offers, who it is for and to read the requirement terms and criteria presented. This is the gold mine of information that will ensure you win the grant!
The basic checklist that applies to all government grant applications:
     

Ensure you have a completed business plan

     

Prepare financial statements or projections (up to 3 years)

     

Have a strong breakdown of how the funds will be used (how will the grant money be used)
Your Business Plan
 A business plan is one of the key steps to complete to ensure that your government grant application is a successful one. As most grant agencies will ask to see this, you should not attempt an application without one.
A business plan may also be requested in a specific format, or it may be referred to as "grant writing", or a "grant document"; which will outline your business model, explain your growth potential as well as discuss your financial requirements and projected plans.
In other words, a grant writing document, or a business plan will ensure that the government grant agency you are applying to is 100% familiar with your business and knows what you plan on doing with the grant money you are applying for.
If you don't have a business plan as of yet, the business plan builder tool is a great way to get one done. It is guided step by step, allows for expert guidance and review – and this can ensure that you are on the right track with exactly what Canadian government grant agencies want to see.
Your Financials
The financials in a business plan play a major part in getting your government grant applications approved.
These financial statements will ensure that you can explain to the grant agency the potential your business has, financially speaking.
The figures in your financials can be exact, or actuals – if you have an operating business. Alternatively, if you are just starting up, it is common practice to project your financials in a 3 year format – often via a balance sheet, cash flow and a profit/loss statement.
If you have an existing business, most government grant applications will as to see your last 3 years of trading history. This is where you want to show your revenue, your expenses and profits.
In terms of startups, the same process applies; however since you are just planning, or starting out, the goal is to show projects based on what you assume will happen if all goes as planned.
This is a great time to ask an expert for help as there should be no mistakes made with the grant applications, especially when it's deadline time!
Your Funding Needs Breakdown
 The next requirement, which also goes in line with the "grant writing" aspect, is to have a clear breakdown of your funding needs. To ensure that your government grant applications make sense and that you are applying correctly, this is one part that should be carefully planned and not missed.
To properly determine your funding needs, you do need to spend some time figuring out what expenses you can cover (with your own funds); and what expense of the business you need to have assistance with.
Once this is done, you will most likely have a list of expenses that you need to have covered in order to achieve your goals.
Now, with any government grant application, you have to carefully read and ensure that the expenses you are asking for can be covered by the specific grant program. If not, don't apply.
The Funding Database has nearly 500 different government grants for you to consider. All grant programs fund different expense types – to take some time and don't assume that all expenses can be covered by any program.
Every government grant program has a focus on a specific industry, location, or funding purpose. It is a good idea to be familiar with these factors, as they can mean the difference between your grant application being accepted or denied.
Once you have determined your funding needs, break the figures down and match them to the grant options that are applicable. Only apply to those that you see clearly that you can be a match – based on the location, industry, and purpose factors.
Hint:
When applying to a government grant program be sure to show the agency in the question how the funds you are asking for will be of help. Try to show via examples, facts or figures.
The Application Process
 The government grant application process isn't always easy. Thousands of businesses across Canada are applying for these grants every single month. It is competitive and difficult to manage, especially if you are simultaneously trying to start or run a business.
Getting help with the application process is something to consider.
Be careful of services that charge you a percentage of the grant or funding obtained – as this is not allowed and you may be asked for all of the money back; yet you will be on the hook for the fee to the service.
Instead, work with a consultant that can guide you through the process – review your business plan, your financials, the applications and assist.
Once you have successfully submitted your government grant application, be sure that you follow up with the agency in question. Often the time to hear back from an agency can vary from 2 to 6 weeks. A good time to follow up is around the 3-week mark.
If for any reason you are denied after submission, most grant agencies will provide you with a reason. This reason can often be reviewed and understood, allowing you to update and re-submit prior to the deadlines.
Government grants are constantly being announced – it is always a good idea to keep up to date and tools like the Funding Database can assist you and keep you on track.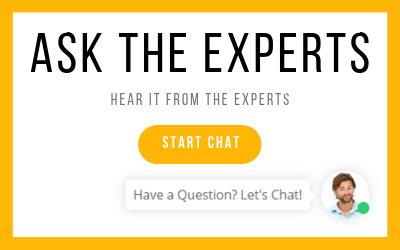 I WANT START A BUSINESS IN...
IS THERE HELP IN MY INDUSTRY?
Try the Startup Assessment now and find out what your business needs to succeed.