How To Raise Your Prices Without Losing Clients
Deciding what to charge your clients for your time can be like looking for a needle in a haystack especially if you are a service-based small business owner. Many owners will undervalue their services when they first get started, because it is often so arbitrary, and don't charge the rates that they know they deserve.
It isn't always a bad thing to undercharge for a short period of time because it will give you an opportunity to make some immediate income, and it will give you the experience that you need to support a higher rate in the future. Once you have been working your business for a little while, there is no reason why you can't raise your rates and charge more after learning the ins and outs of owning your small business.
The fear of raising your prices is a fear that many small business owners and entrepreneurs suffer from. You may be scared that your clients will take their business elsewhere if you do.
But your business is growing. You have a lot of work coming in. So much work that you have hired more staff to help. You have upgraded your tech and tools to get the work done. The results are really speaking for themselves and you are buried with pricing requests from referrals. Take it from us, you deserve to charge more money. You probably won't make it if you don't
There are many small business owners that are willing to work longer hours, but do you really want to work more and charge less?
We have some news to give you. Despite working 24/7, eventually, you will have no profits unless you are going to adjust your mindset and start charging more money. The best weapon that you have in your arsenal is to raise your prices, you will get better clients that will have expensive problems to be solved, and they will really value what you are able to do for them.
Mind Over Matter?
There is a theory that the reason so many small business owners are struggling with pricing is because of their mindset. This idea comes from the limiting beliefs that they may have regarding money.
Believe it or not, some people can feel guilty for making money, while others are afraid of any negative consequences that may happen if they make a lot of it so they end up being scared to make more. Still, there are others who can never make enough of it which can create other kinds of problems.
There is no doubt, while each business owner has their own views about making money, it will still affect the way you do business.
These views can also influence how you decide to set up your pricing. You may never end up achieving your full potential if you are afraid of charging too much. After all, no one is going to try to change your mind if you do not believe that clients should be paying you more.
You must develop the mindset and believe that your time is worth more before you can raise your prices. Premium brands don't just think that their services are better, they know that they're better.
How Much Is Too Much?
From the very start, many small business owners are using the wrong method to determine their pricing. They will set the price based on what they think clients will pay. This isn't supported by real information and is just a guess.
Also, to make matters worse, they will sell using many of the same reasons to buy as their competitors.
This kind of approach will usually result in undercharging because there's no special reason to buy from your business because what you're offering looks and sounds like everyone else's.
Still, a lot of businesses will use a competitive pricing strategy and use their competition's pricing as a baseline for their own pricing. They believe that they can overcome any cost comparisons by keeping their prices in line with the averages.
Setting your prices by using your competition will put your business at risk to sell at margins that will be too low. You can win some sales, but it can come at the expense of the long term health of your business.
So what can you do instead?
Analyze your competition at first. However, it may not be too practical to study every competitor depend on your industry. It will be easier for you to target local customers and only study three or four of your major competition. It will most likely be impossible to analyze them all if you are selling to a global audience.
However, you should analyze as many as you possibly can, at least until you have a clear understanding of what your business is up against.
Take note of:
The promises they make to their clients
Their pricing structure, including upgrades and levels of products
Any claims that they are using to differentiate themselves
Lastly, be sure to ask yourself if they pass the 'eye test'. Which is, do they sound and look like experts? Do they do a good job at communicating the value of their business?
What can you improve from that information?
You should know what is being offered and how much is being charged for it once you have completed this process.
You can then begin to assess your own prices when you are armed with this information. Be sure to look at the level of benefits that your business is providing compared to the price you are going to be charging.
How do they compare with one another?
It is likely, even after this, you will still have more work to do if you want to raise your prices and justify charging more.
How To Start Raising Your Rates
Be Confident
When you are first considering raising your rates you need to be confident that you are worth the amount that you're going to be charging. If you truly believe that you are worth more, then each time you are speaking with a potential client it's, "Is this worth my time?" Not, "What should I charge?"
Stick With Hourly
Clients will many times ask for pricing that is "all-inclusive". They just want to know upfront exactly how much they are going to be paying for your services. While you can always include an estimated total in your proposal, always be sure to calculate the final number by using your standard hourly formula, and include the anticipated number of hours as well.
This will protect you if the actual time for the project goes over what you originally estimated and also outline exactly what your client will be getting in terms of your time, however, your contract should explain your terms further, once the client has accepted your proposal.
Move Up By Increments
You should consider raising your rates in smaller increments over a period of time if you have severely undervalued your services, and now need to catch up to the industry standards. This will help you to eventually reach your preferred rate without shocking your current clients with a rate that may be as much as double what you are currently charging at first.
Apply New Rates To New Clients
You can always apply your new rates immediately to any new client, while you are incrementally raising your rates for your current clients. This can be an excellent way of improving your business revenue without arming your existing client relationships. This method can also be used as a test of your hourly rates for a while before moving your current clients up. For example, if you are not winning any new clients after raising your rates, you may have to consider that your new rate is too much.
Undercharging your small business can be dangerous because it can harm the life span of your business while making you resentful because you know you are worth more. If you need help determining what your rates should be, sign up for a membership and speak to our business experts.
SEARCHES RELATED TO GET MORE MONEY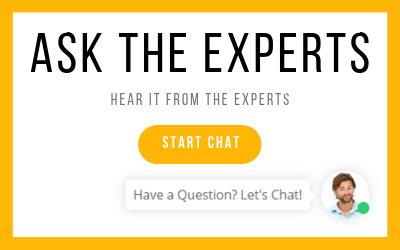 I WANT START A BUSINESS IN...
IS THERE HELP IN MY INDUSTRY?
Try the Startup Assessment now and find out what your business needs to succeed.