Why "Not" Applying For Government Funding Is Hurting You
As a small business in Canada, no matter if you are just starting out or expanding your business, money is always crucial to your success.
Having the required capital can ensure that you can cover your startup or growth expenses and focus your time not stressing about your financial situation and more time on growing your business.
Running a business is stressful. Lacking funding can cause a lot of stress that can divert your attention away from planning or running your business correctly and focusing only on your inability to cover your expenses. This stress is a killer of businesses.
A solution; government funding.
Canadian Government Funding
The Canadian government has over 1,500 different government funding programs which help small business owners. These programs come from different levels of the Canadian government, including the local government, the provincial government and the federal government.
The funding often comes in the form of government grants, government loans, tax breaks or credits; and can be used to help you cover your small business expenses.
This can be that financial freedom your business needs, or that you need, to help you focus on your business and kick the stress you have with the lack of funding.
To better understand the potential that the government funding offers, it is a good idea to note the differences in the types of funding;
Government Grants
Government grants are often preferred by small business owners. These funds are usually non repayable; meaning that the funds that are provided to you as the business owner can be used to help you cover the various expenses your business may have; and the funds you take on don't need to be paid back.
These grant programs can mean the difference between success and failure of your business, so not taking advantage of these types of funding options can really be hurting your business.
Think about it; the government grants that are available via the Canadian government can help you cover the costs of your wage; your staff's wage, or specific training related costs to get your employees up to par with the job. This can cost your business quite a lot of money, so benefiting from a government grant program can really make a difference.
In addition to that, if you plan on improving your location (factory, building, office..etc); there are renovation or leasehold improvements grant options that may be able to benefit you. Especially if you are going green and in return helping the economy or environment.
Remember that the money that the government gives you in the form of a grant, while they don't expect back due to it being non-repayable; your success, will eventually get all of that money back through taxes.
To see all grants available that you may be eligible for, you can use the Funding Database.
Government Loans
The other form of government funding that you really can't afford to miss out on are government loans.
A loan may be scary to consider, especially when you are starting out or hoping to expand; but there is a good point in business to "never use your own money"; so borrowing money to grow your business isn't such a bad idea.
Government loans are traditionally far better than any bank loan; they come with better terms, better repayment conditions and often better interest rates – not to mention that most government loan options are easier to obtain than a private bank loan that requires you to have great credit, money down, collateral..etc
It is a good idea to apply for government loans in order to kick start your business, or to expand your business. The added capital into your business will help ensure that you have the funds to do that is necessary – giving you that freedom to focus on your business. 
While you may be on the hook to pay the funds back, your goal should be to launch your business and make the money with the added capital (from the loan), so that you can start generating money – and at a point, repayment wouldn't be an issue!
To see all government loans, including the no interest and low interest options available that you may be eligible for, you can use the Funding Database.
Tax Breaks/Credits 
Tax breaks, much like government grants, are free money options. 
With the tax breaks or credits, these are crucial to not miss. If you have already spent the money on your business, especially on your equipment, technology, research and development; save your invoice and receipts; as there are many options available via the government that can help you get a tax refund or credit towards your expenses.
While tax breaks and credits are not as popular as "grants", or "government loans'; they are definitely not to be missed.
How to apply for government funding
Hopefully you see the point and avoid "not" applying to government grants, government loans or tax breaks and credits.
The benefit of doing so can have a huge impact on your small business.
Now, to apply to government funding, there are a few steps you need to take:
Ensure that you have a solid business plan

Prepare your 3 year financial statements or projections

Breakdown your funding needs (focus on what you need the funds for specifically)

Narrow down your funding options to the ones you are most interested and eligible for

Complete the funding applications (and have an expert review/verify)
When you are ready to apply, it is never a bad idea to ask for help. Working with an expert, somebody who has an idea of how the funding process works can help you secure funding.
Experts are Canada Startups are able to assist you with your business plan, preparation of your financial statements; assisting you in determining what you may be eligible for and finding you the needed funds. You can contact an expert or use the Small Business Startup Platform to get that help.
Before you apply, ensure that you do have your business plan – as this is the 1st and most crucial step to the funding application process. If you don't have a business plan as of yet, you can use the Business Plan Builder Tool to get started building one that is fit for your business and for the funding search process.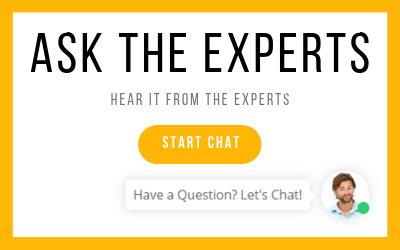 I WANT START A BUSINESS IN...
IS THERE HELP IN MY INDUSTRY?
Try the Startup Assessment now and find out what your business needs to succeed.