12 Startup Expenses For Your New Small Business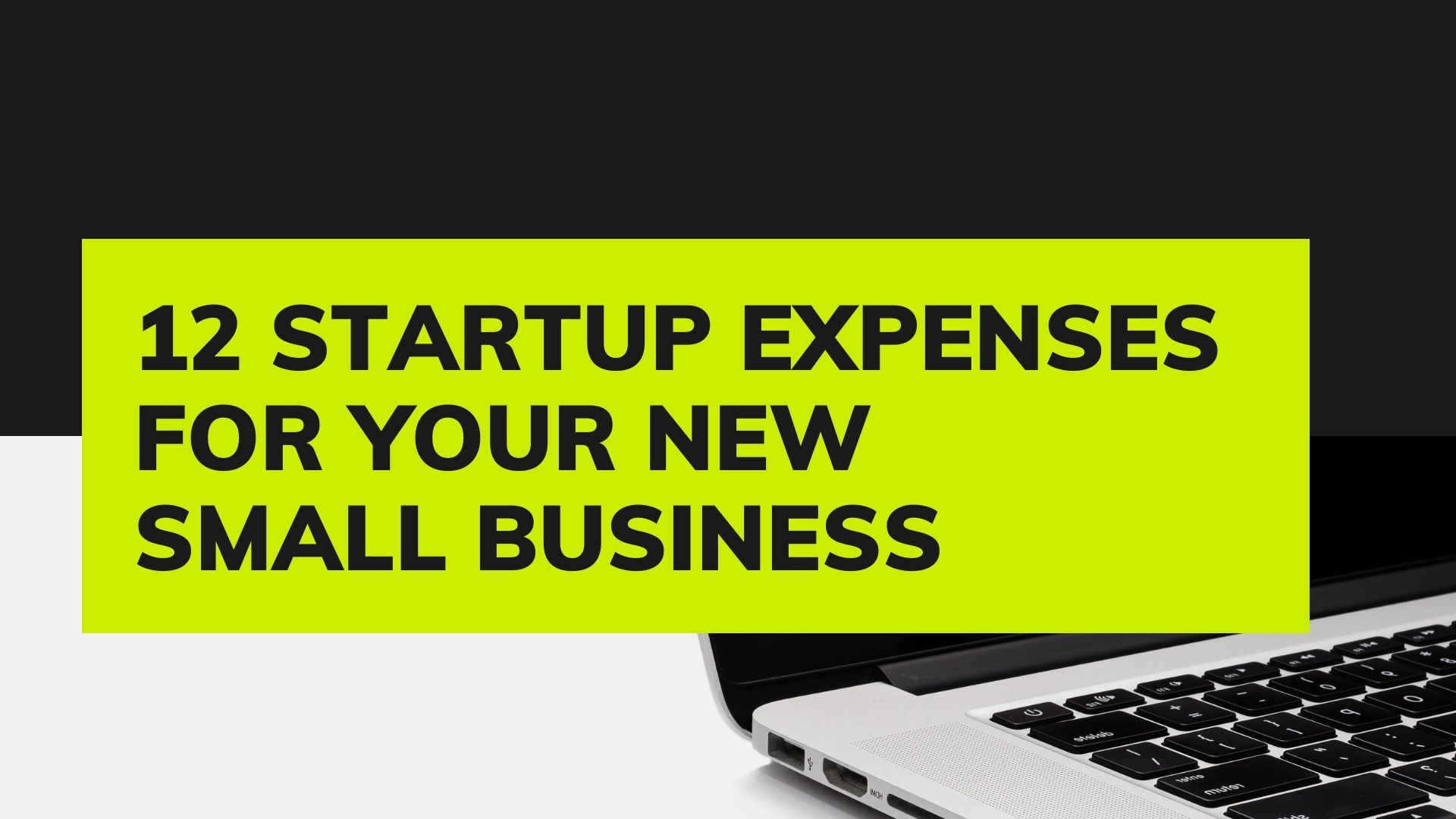 It can be exhilarating to start a new small business. That thrill can also go along with a fear of failure for first-time business owners.
You might be thinking about how much you will have to spend to start the business, or if you will be profitable in the long run, and other financial burdens to worry about. Start-up costs, if the term is unfamiliar to you, are the expenses that you will come across before you start generating an income from your business.
Jumping into the planning phase without taking the necessary costs to start a small business into consideration is, unfortunately, a common thing to happen to new small business owners. This can lead to your business not being able to sustain itself after some time.
You can be putting your business at risk by not being careful about planning the business's finances at first. So your business will be as successful as possible, we've put together the start-up costs that you will need to take into consideration when starting your small business.
Start-Up Costs That You Need To Know
1. Research Expenses
You can conduct research about your potential market before you start your business. This is a step that some start-ups will neglect, this will cause them to not be able to start their ideas.
You should consider hiring a market research consulting business to help you avoid this and help you in the assessment process. You will need to add this to your budget because, of course, you will need to pay them.
2. Equipment
There will be an immediate need for new equipment for many new businesses. If you are starting a moving company, you will need to buy a truck. Or, if you're starting a restaurant, you will need to buy kitchen equipment such as a stove. The cost of the equipment can be expensive, especially if you have employees that will need equipment of their own, this depends on your industry though.
There are many types of financing for equipment that you can take advantage of, such as leases, loans, or lines of credit.
It may be a benefit to you to apply for equipment financing in order to get started, especially if you are concerned that you will not be able to afford the equipment that is necessary to run your business. This should be accounted for in your budget whether you need equipment or not.
3. Fees
You will need to choose a business entity, this will determine how the taxes for your business will be structured when you're starting your small business. You will need to file articles of incorporation with your province if you're going to incorporate your company and make it a separate entity.
We suggest reviewing the details on the Government of Canada's website to figure out how to apply and the costs involved for your province. You will more than likely have to register your business later on if you decide to skip this step for now.
Businesses such as aviation or agriculture will require licensing with the federal government, while service-based businesses such as dentists or hairdressers will need to have professional licenses.
4. Office Space
This can be very expensive no matter whether you want to buy or rent a location for your business. Many small business owners are now operating from their homes because of this to save money.
You can be spending a large amount of money if you get locked into a long-term lease. You will also need to consider the utilities and other costs to keep everything in working order. You will need to be able to handle tasks like:
Negotiating a lease
Deciding a layout
Buying furniture
Setting up your equipment
You may also need to start paying rent before you even start your small business and it's very important to keep that into consideration/ The money that you spend for any down payment before starting your business will be considered a start-up expense.
Co-working spaces are another option that is becoming more popular these days. You can start using them from day one and they are very affordable. You will be able to find a full range of business equipment in most of these spaces such as printers, internet, furniture, kitchens, meeting rooms, and other amenities.
You can use apps like Croissant, which is similar to WeWork, these allow you to work from multiple locations on a more cost-effective budget, or you can work from just one space.
5. Inventory
Not all businesses sell inventory, however, if you're in the restaurant, retail, manufacturing, or wholesale sectors, you will need to have some form of inventory. There can be financial challenges when ordering inventory.
You will run the risk of getting stuck with items that just aren't selling or spoilage if you have too much inventory. On the other hand, you can lose customers that don't want to wait for items to be restocked if you have too little inventory.
There are forms of inventory financing that exist, however, they will come with a set of minimum requirements that usually won't make it possible for new small businesses to meet. You should make the inventory a part of your starting budget and then apply for some form of financing when your business becomes operational.
6. Advertising
You will need to spread the word about your new business when you are getting started. You may want to invest in:
Business cards
Banners
Print ads
PPC advertising
Brochures
Your business won't be able to gain sales without investing in any form of marketing campaigns. You should consider using social media sites such as Twitter or Facebook to advertise your new business to keep your costs low since you can use these sites for free until your business starts generating sales.
7. Website
Your new small business's presence online will usually be the first time a potential client will interact with your company, especially since we are now living in a world driven by technology. It will then be important that your business has a website that looks professional.
Most customers will research services and products before they make a purchase. Even knowing this there are still 59% of businesses with less than five employees that do not have a presence online. Thanks to services such as WordPress and Squarespace, it's easy to be sure to be a part of the other 41%.
There's usually a yearly fee, but to get started, you can register for a domain name. You can then choose which content management system (CMS) to build your website. There's often a monthly or yearly cost, but sometimes CMS services are free to use.
It's simple to build a site without a background in coding if you're tech-savvy, however, if you aren't very familiar with web design you can choose to hire a web design company to make the website for you. This will obviously be an additional cost that will be well worth the investment.
8. Office Supplies
Office supplies can also add up quickly. These can include:
Desks
Chairs
Computers and software
Water coolers
Phones
Microwave
Refrigerator
Coffee maker
Filing cabinets
This can be a big part of your final budget so you don't want to overlook this. It will make more sense to work remotely if you don't believe that you can afford these costs for your office.
9. Utilities
Brick and mortar space lease arrangements and traditional commercial offices will be the reason for this type of cost. Your business will be responsible for:
Gas
Electric
Water
Phone
Internet
These bills should not only be a part of your start-up budget but also an expense that is recurring.
10. Payroll
Even if your business isn't generating any revenue, you will still need to pay your employees if you have any. Also, you will want to have an amount for yourself. Payroll costs can also include:
Stipends
Benefits
Overtime pay
Commissions
Did you know that you can get govenrmetn funding to cover your wages, and various other startup expense? Use the Funding Database to see what programs may be available
11. Professional Consultants
To save money, it will be tempting to try and do as many tasks on your own. It may be more beneficial to hire professionals such as CPAs, bookkeepers, or attorneys.
An accountant can help you understand the different legal structures such as C-corps, S-corps, LLCs, and sole proprietorships. They can also make sure that you are following the federal and provincial regulations.
Your accountant can also save you more money in deductions on your returns when tax season rolls around.
Even if it adds up to the costs of your small business start-up just this one example of outsourcing time-consuming tasks can be a great benefit.
12. Insurance
Your business will need protection, just like you need to protect your car, house, and health. Depending on your business's industry, there are several kinds of insurance for your business, these can save you stress and money in the future.
Next Steps:
1. Understand One-Time vs. Recurring Costs
You will need to be able to afford the recurring costs on a monthly or yearly basis since they will be the ones you see the most. One-time expenses that need to be considered are ones such as furniture or incorporation fees. A good rule of thumb when you're adding your start-up expenses is to be able to cover the first six months of expenses upfront.
2. Hunt for Bargains
Before they make a purchase, a smart consumer, will do some extensive research and see that there are ways to reduce some costs to start their business.
Instead of hiring a full-time bookkeeper, you can use software such as Quickbooks, instead of signing a lease for a commercial office you can work from home, and you can make your budget more manageable by doing most of your content and social media marketing.
3. Look for Start-Up Financing
There aren't many small business owners that can finance their own business costs when getting started.
Financing typically comes from lines of credit, credit cards, and loans. Also, you should think about trying to fund some of the start-up costs on your own, the apply for small business financing when you get your business operational.
We also have a funding database that you will have access to after you sign up for a membership. This database will show you what kind of funding you will have available, most will be grants so you don't have to pay them back.
Conclusion: Invest in Your Business
You should be carefully thinking about your product or idea, how much you will need to charge and understand the challenges that you can face as the owner of a business before you get started. You will need to also consider how much money you should have to start, once you have established your business, you will also need to think about how to structure your business and how to write up a business plan to stay organized.
It will go a long way when you are realistic about the money that you will need and accurately estimate the costs to start up your business since financing can be one of the most stressful parts of being an entrepreneur. It's simple to determine your start-up costs: add up the expenses that you will have before you start, the assets you will need, and how much money you will need to be operational during your first few months before your small business starts making sales.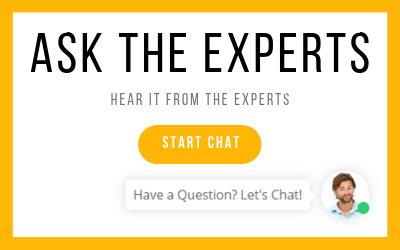 I WANT START A BUSINESS IN...
IS THERE HELP IN MY INDUSTRY?
Try the Startup Assessment now and find out what your business needs to succeed.