15 Home Based Small Business Ideas (2020 Edition – Covid Pandemic)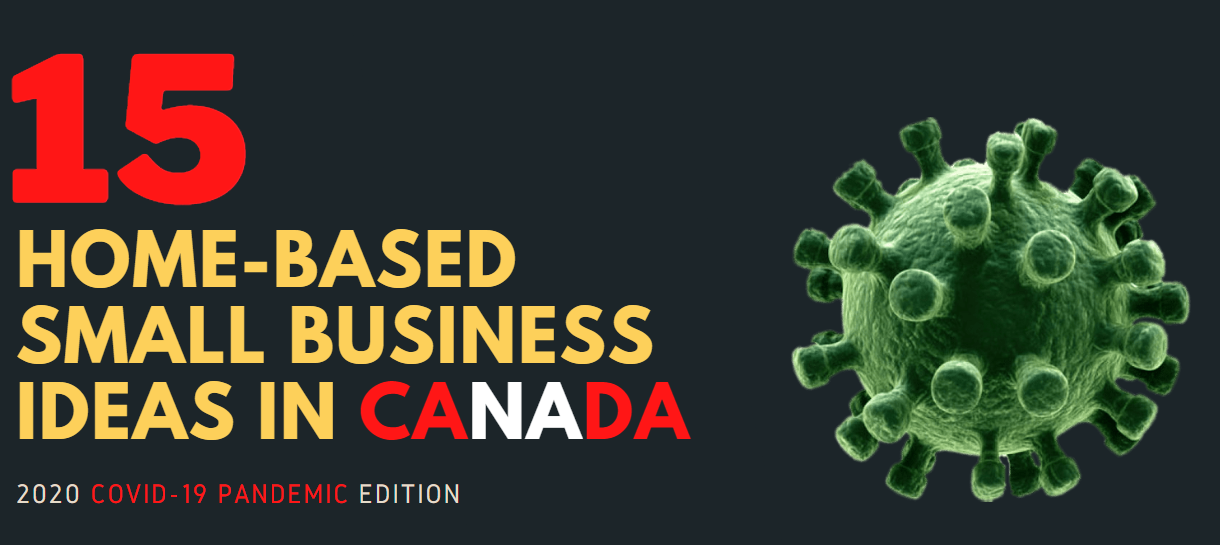 You may have considered starting a small business in the past, but now with the Covid-19 Pandemic, things may have changed.
That doesn't mean that you shouldn't start a business. If anything, you should start a home based small business to ensure you're safe, protected but profitable.
2020 was and is a messy year for a lot of businesses. Lot's of business closed their doors due to restrictions and social distancing measures, but many businesses thrived.
When you look at who thrived during this pandemic, it's those working from home, offering products/services without that social interaction.
So, starting a home based business in 2020 may be a great idea.
In this 2020, Post Covid Pandemic article, we will discuss 15 home-based business ideas that you can start on your own and how to get funded by the Canadian government too!
15 Home Based Small Business Ideas
Before we get into it, over the last few months during this pandemonium, we've (CanadaStartups) gotten a lot of requests of those looking to start a business from home; the requests usually start with "What is the best home based business to start"…
While it's a reasonable question; the answer isn't just as simple as giving you an idea.
There are many factors that make a business idea valuable, especially these days.
The factors will include things like; revenue expectations, schedule, work-life balance, startup costs, knowledgeable/experience, your home space..etc
All these factors have to be considered on top of deciding on the home-based business  idea that is right for you.
15 Home based business ideas;
Below is a list of the 15 recommended small business ideas you can work from home and profit.
1. Web Designer
While you need to have some skills to be a web designer and you need to know how to meet customer demands, having a web design business from home is a easy way to generate a revenue for your business. Be it that you design a website or two per month, or manage multiple smaller clients with design projects left right and centre; making money from this home based business idea in;t all that difficult.
You can even apply for government funding to get help with the purchase of the needed tools, equipment and maybe some advertising dollars.
A typical web designer can charge anywhere from $1,000 to $5,000 per website designed. And during the pandemic, more and more people and existing business owners are looking for this type of service to take their business online.
2. Home Daycare Business
The retractions in place with existing daycare and child centres has put a strain on the system. Parents need to work but daycare limitations are a big issue and health concern.
If you have the space in your home, can keep it clean, sanitized and limit the number of children in the home day care, big money is possible.
In fact, the home daycare business is a growing trend in many of the top cities across Canada, with some generating a revenue of as much as $2,000 per child per month!
Being able to apply for government funding to get help with the renovations, marketing, equipment and tools may give you a boost in starting this home based business idea.
3. Clothing Reseller
People make a killing on sites like eBay, Etsy and their own websites selling vintage clothing, used brand name clothing..etc Can you do it too?
The costs to start up are fairly small and during the pandemic, less and less people are going out to physical stores to go though isles of clothes to find the perfect shirt or pants to buy. Nobody wants to be in public, just yet. And frankly, the stores are not getting the same merchandises they used to pre-pandemic – so the variety is lacking.
A perfect time to jump in, visit these stores (pick out the good items, vintage items, buy from Kijiji/Craigslist, friends/family) and resell on the web.
Limiting point of contact to just shipping the item, clothing resellers can generate thousands of dollars with the right items.
Starting up doesn't cost a lot aside from some inventory, perhaps a website and marketing costs. All costs you can try and obtain funding from the government for.
4. Music Teacher / Music Lessons
Another growing trend is providing music lessons from your home. As a home based business, this is a great idea if you have the skills!
With many activity places such as music centres, art centres, indoor playgrounds, activity places closed during the pandemic, children, teenagers and even adults were stuck at home – still are.
Providing these type of services via the web, via video or even from within the home a person or two at a time can turn a profit and make a successful home based business.
No better time then now to start providing a service from home.
5. Party Planner
Sure there is a limit to the number of people who can be in a group due to the social distancing measures, but party planning – a BIG BUSINESS!
With so many businesses offering events, entertainment..etc closed, how do you plan a party? A wedding? A celebration?
A party planner will think of it all for you and get you covered.
This business has seen a big boom in potential over the last few months of the pandemic and now that many of the restrictions have been lifted, it is considered a thriving business that you can do from home with minimal cost.
A typical party planner can earn a from home revenue of $5,000 to $15,000 per month.
6. House Cleaning
A home based business that requires you to go out and clean; but a very effective, startup affordable and a needed service during these times.
Cleaning companies have seen significance growth over the pandemic times as the demand for sanitation and cleanliness has picked up.
Typical startup costs can be under $1,000; and the job is fairly simple.
In most cases, the needed tools and equipment as well as wages of staff could be covered by various government funding programs.
7. Personal Trainer
A home based business idea of becoming a personal trainer is great for fitness-loving individuals.
You could offer training sessions to clients out of your home gym or workout room, or alternatively go to clients' homes.
Some enterprising personal trainers take their business online and do video training as well. They provide training and fitness courses virtually through video conferencing apps like Zoom.
Get a few happy clients and your home business will grow, especially at a time like this where people are still "iffy" about going to a public place like a fitness gym.
In most cases, funding can be obtained from the government for marketing, website development, equipment, reservations..etc
8. Copywriter
At any given time, thousands of companies across Canada are looking for content writers for blogs, websites and simply to produce web content.
With the pandemic, the demand for anything web based has seen skyrocketing growth. Copy-writing is one of those services that is in high demand.
If you have a quite place to work from, know how to write, you can be looking at a very profitable small business from home.
9. Massage Therapist
People are still very unconformable to go get a massage in a public environment – but the trend has happens that a lot of the commercial massage therapists are starting home based businesses and servicing a customer at a time from their home.
This decreases the startup costs and ensure that customers are satisfied.
In most cases, for those qualified individuals staring a home based business as a massage therapist can happen under $1,000
10. Hair Stylist
During the pandemic, people were struggling with long, bushy, uncut hair. What a nightmare!
While public locations were closed, many hair stylists decided to open home based offices to help service their customers needs.
A great small business idea for those with the skills to ensure that they can service customers at a low cost,right from their home.
A growing trend that has seen revenue in some places as high as $10,000 per month.
With the majority of the startup costs which can be covered via valorous funding options by the government, becoming a hair stylists and working from home can be very profitable as a small business.
11. Social Media Consultant
With the trend of "everything web" lately due to the shift from brick and mortar locations to the web, a lot of businesses are in need of social media services.
In most cases, may traditional businesses, while old school, may not be aware of social media or even have the understanding of how to make it work.
Social media consultants have seen a increase in customer subscription and have grown in revenue potential over the pandemic times.
Can you tell somebody how to create a profile on social media sites? Can you do it for them? Do you know how to post content, follow and un-follow?
If so, social media consultant business option may be the best one for you.
12. Dog Groomer
Much like a hair stylist, a dog groomer is a service needed for our little best friends.
The demand is high, the service is in need and the startup costs are very low.
Funding can be obtained via government sources in order to startup, to purchase the needed equipment, pay for marketing and even wage support.
Do you have what it takes?
13. Baker / Cook
A growing business to start from home is to provide baked goods or ready meals.
Many people during the pandemic have turned to cooked meals instead of eating out at restaurants – but a large percentage of the population doesn't know how to bake or cook.
This is where the service is in high demand.
Meal preparation, baked goods, specific diet plan meals (Keto diet specific)..etc are in high demand
If you can bake and cook, you can turn this passion into a real home based business right from your kitchen.
Similar businesses have seen a increase in revenue and some reporting excess of $10,000 per month in sales revenue from "desserts" alone.
14. Landscaper
Being stuck at home during the pandemic, most people that own homes end up working on their garden, their backyards, the landscaping – to make it a paradise of their own.
Since nobody is really travelling, this industry has skyrocketed and the demand for oasis builders is through the roof.
Gardening, cleaning, trimming bushes, planting trees, landscaping in general, a great business to start at a low cost.
In most cases, funding can be had for equipment, tools, wages, marketing..etc
15. Life Coach
Coaches help people develop plans for their career and relationships, and help them balance life and work.
You can work with clients in person, online or over the phone. Life coach can be a full-time or part-time service.
Starting a business like this during the pandemic, you can guide people how to start their own business from home; show them options, help them with their finances and managing their money better… The pandemic has definitely put a mental strain on many, and a life coach is a way to help boost morale.
Whatever the case may be, or the business type you opt to go with, starting home based business in Canada is a easy way to start getting into a profitable business.
There are numerous funding options to help business owners startup, to pay for marketing, to hire staff, to pay for various expenses and to succeed.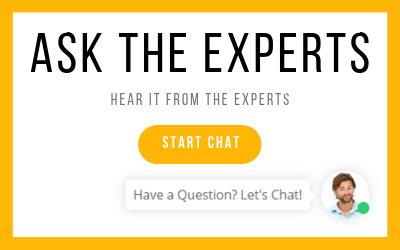 I WANT START A BUSINESS IN...
IS THERE HELP IN MY INDUSTRY?
Try the Startup Assessment now and find out what your business needs to succeed.