7 Tips To Get The Most Out Of Your Small Business Website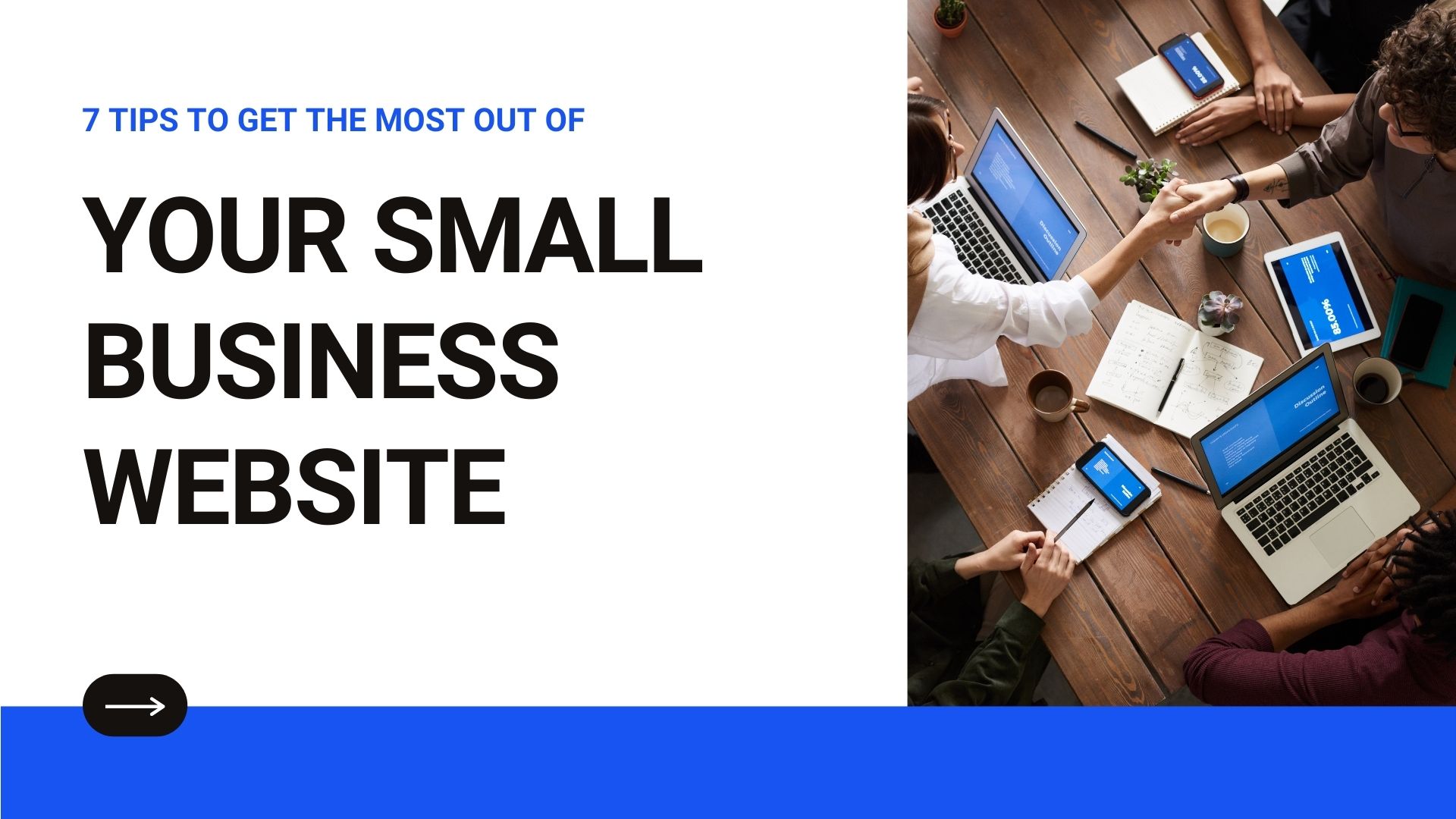 The purpose of a website for businesses is to give your potential customers or clients access to your business and make doing business with you the better option and not your competition. Having a website design that attracts the visitors that you want and motivates them to do what you want them to do is the trick to getting what you want out of your websites, such as sales or leads.
Most small business owners understand that their business needs a website. However, they don't realize that the website needs to be more functional.
Some small business websites look awful on a mobile device. Some do not offer any call to action. Some websites have not been updated since 2015. It's clear that a website is just an utter joke for many businesses. But what they don't realize is a website is much more than just a mere repository of basic information about the business's address, hours of operation, and contact details, even though these should be present and found easily.
If you are a business owner and you are wondering what you can do to make your website better for your potential customers and clients, we are going to help with that.
How To Make Improvements To Your Business's Website
Luckily, you don't need to reinvent the wheel when working to improve your website. You can change your website from an awful mess to an asset that drives conversions, impresses your customers, and takes your digital marketing to new heights.
As we know, search engines such as Google can be selective when it comes to what it displays in the search results and that is the key to helping potential customers find your business. Here is how you can make your site more effective.
Professional Appearance
It will do nothing for your business when you use a cookie-cutter website template or a homemade site, nobody will feel encouraged to do any business with you. Your website needs to look more professional. As a matter of fact, according to Adobe, 38% of people in a study have said that they will stop engaging with a site if the layout or content didn't look good.
You should consider hiring an experienced website designer to build a website for your business unless you have experience building websites.
Make It Easy To Do Business With You
You will need to have a page that has all of your contact information including your phone number and mailing address somewhere on your website. Many users would rather not pick up the phone and call you to ask any questions. In fact, surveys suggest that 75% of millennials said they will avoid phone calls because they take up too much time.
Make it easy for visitors by adding a simple contact form to your site. You will be able to generate more leads by giving them a more convenient way to get a hold of you. You may also want to consider adding a chatbot to your site as well, before consumers make a purchase they want to get information when it's convenient for them before they buy. A chatbot can answer your visitor's questions 24/7, even when you are not around.
Add Social Proof
You should consider adding social proof to your website to encourage your site's visitors to choose you instead of your competition. The term social proof describes a social and psychological occurrence where people will copy what others are doing for a chance to accomplish the same behaviour. In other words, your website visitors will be more likely to do business with you if they see that you have made other customers and clients happy too. For example, Amazon is great at doing this by displaying the reviews from customers of all the products that are sold on the site.
Other than showing reviews, you can add testimonials, logos of your biggest clients, user-generated content, case studies, media coverage and more.
Integrate Social Media
Most businesses nowadays have links to their social media accounts. You can add more legitimacy to your small business and drive more traffic to your site by having a presence on Twitter, LinkedIn, Facebook, etc. As an added bonus, the more likes or tweets your site gets the higher your site will rank on search engines.
Start a Blog
Another way to make your website more effective is to add a blog. Not only does a blog attract more visitors to your site but when they are there the blog can help encourage them to become a customer.
Just be sure to remember that your blog is not a diary to share your non-business-related thoughts. You will need to write content that both educates and converts your readers. Your site's visitors will be able to see that you are knowledgeable within your field, for instance, if you have a small landscaping business and start blogging about landscaping tips. They'll more than likely become a paying customer if you can show that you know your stuff.
Web Hosting
Many of your visitors will turn their noses up at your site when they see that you are using one of the many free web hosting that is out. There is a natural assumption that if you're a quality business you will have quality web hosting.
When using a free web host you will not be allowed to use your own domain name, so if your business's name is Acme Inc., your website URL will be a subfolder in the web host's own domain name so your URL will be www.freehosting.com/acme. Using an inexpensive or free web host service will be slow and can cause a lot of problems because of the long periods of time no one can access your website at all because it's not available.
Have a Strong Call To Action
Not having a clear call to action is a common mistake that many small business owners make with their websites. A strong call to action will answer the question, what exactly do you want visitors to do? It specifies and action that should be taken and prompts your visitors to take that action. Your site's visitors will end up looking around and only make some sort of mental note to call you sometime and do something else when you have no call to action.
You can create a call to action that works for you no matter what type of business you have. A call now, get a quote, book an appointment, etc are the different phrases that you can use as a call to action on your website.
Final Thoughts
The website you have for your small business shouldn't exist as just an online listing. It should help you increase sales and generate leads. These tips will help make your website more effective and in turn, your website will turn into paying customers and now just window shoppers.
For more business tips like this sign up for a membership and access all of our resources to help you build and grow your small business.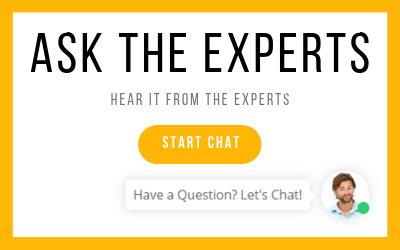 I WANT START A BUSINESS IN...
IS THERE HELP IN MY INDUSTRY?
Try the Startup Assessment now and find out what your business needs to succeed.