A sure way to get government funding for your business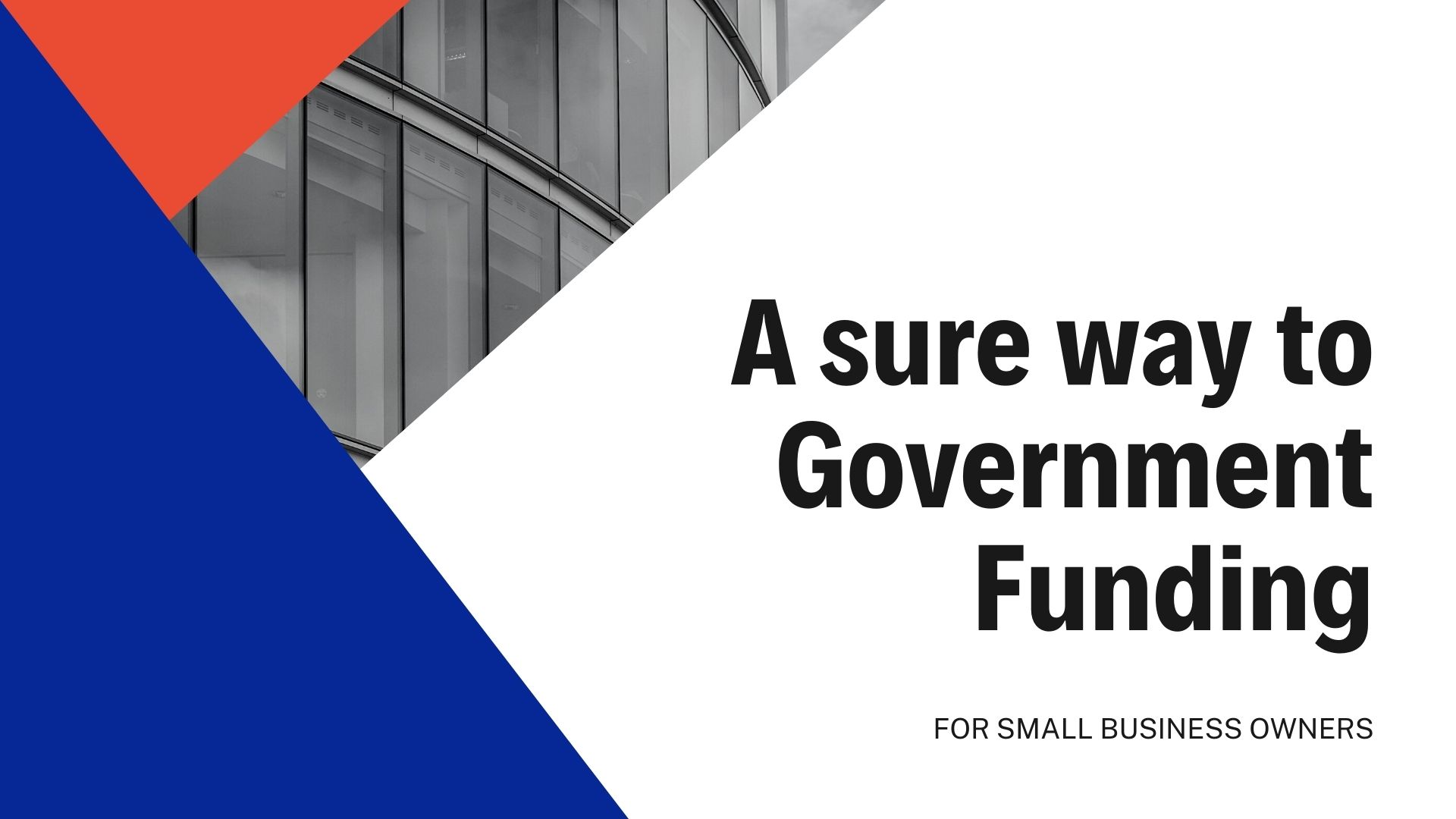 As you decide to get into business for yourself, obtaining a capital investment would be extremely helpful to get you started, cover your initial startup expenses, and give you the push you need.
Government funding would allow you that financial freedom and allow you the opportunity to focus on building your business rather than worrying about if you will have enough capital.
But if you have tried to access government funding for your business on your own, you know how difficult, and time-consuming the search process can be.
So, below is a bit of guidance to help with the process.
A sure way to get government funding for your business
Government funding for your business may come from a number of agencies across multiple levels of the government.
The sooner you understand that the better chances you have at obtaining the required funds.
Most people, give up their search for government funding early on.
This is unfortunate, as this decision to "give up the funding search", often comes by contacting a government agency, often not relevant, or non-helpful and asking the question "Is there funding for me".
The problem:
The way that government agencies are set up is very specific. It is so specific that they only care about one thing – their primary focus (and nothing else) – unless you land on a nice, helpful person looking to direct you a bit better.
Think of it like this; in a nightclub, the bouncer at the front door is given one job – watch the door. They are told, only look at the door and nothing else. This is what they will do – this is their job.
No other task or responsibility is on them, but to watch that door.
If the bouncer is a nice person, they may offer a hand with more.
So, this brings us back to the funding agencies.
If the agency you call to ask "is there funding for me" only focuses on a specific industry, or covers only specific needs – and you don't fit – you will be told, "no, there is no funding for you".
They don't care very much to hear you out – you simply don't fit what they need, or do.
So, most people will take "No", as a sign that no funding exists and will give up.
This is true in about 80% of cases that we have handled at Canada Startups.
Now think about it like this – there are about 1,500 different funding programs offered by the government. They come from your local government, provincial-level government, and federal government!
When you make that call to ask "Is there funding for me"; who are you calling? And, are you taking their word for it, for ALL other options scattered across the 1,500 programs?
The solution:
Understanding that government funding comes from different levels of the government should open your mind to the potential that funding does exist – but may be hiding under a few layers.
The solution to finding government funding is to think outside the box of what is normal, or what is expected of you – and go beyond that.
The Canada Startups platform provides you access to the Funding Database. A database that contains all of the available government funding programs – listed, one by one, categorized by location, by industry, and by the very specific funding needs you may have.
It's as simple as filling out a form, clicking "search", and seeing the updated list of what your small business may be eligible for.
If that is not a sure way to find government funding, I don't know what is.
Who provides government funding?
Each town/city or municipality has its own funding programs.
Every province has its own programs. And the federal government of Canada has its own programs.
To maximize your finding potential, your small business should consider funding from all levels of the Canadian government.
These agencies, while they are individual, they focus on building a stronger economy. Understanding which options work for you, and how you can utilize each of them to benefit should be your primary focus.
Don't just accept that "no", but instead, think about the funding available from each of these sources.
With 1,500 funding programs being available, and new options constantly coming out – there is always some wiggle room to find some funding if you have the time.
What can I get funding for?
Every government funding program is different – and has its own criteria that you must meet and follow in order to get funded.
As mentioned, the focus of each agency may be different. Some agencies may fund specific expenses, while some may fund anything and everything.
Knowing more details about the program, and what the program's focus is, will really help you in determining what you can apply for.
In other words, if you see a program available that funds "hiring costs"; it's best that you apply to it only to cover your hiring costs – and other expenses may be covered by other options.
Generally speaking, the broad range of expenses that the various government funding programs cover can include:
money to pay for wages (existing staff, new staff, owner/operator)
funds to cover training costs
to purchase needed tools and equipment
pay for inventory and supplies
to cover the cost of rent, utilities, and other operating expenses
marketing costs
renovation costs
and more…
Certain government funding programs may be set in place to cover one of the above, or multiple.
Working with an expert to determine what you may be in need of, would help isolate the specific funding options available and get you the funds you need.
Be sure to use the Funding Database offered by Canada Startups to get a leg up in the search for funding.
What type of government funding is available?
There are many different types of government funding programs available. The most common include:
Government grants
No interest, or low-interest government loans
Tax breaks and tax credits
Government grants, often considered non repayable, are usually the best forms of funding that you as a small business may obtain
These funds can come from the various levels of the government and help you with covering the needed expenses without the requirement of paying the funds back.
Government loans, much like bank loans can come with specific terms of repayment. Some government loans may have low interest, or no interest, and some may be government-guaranteed/backed.
A lot to consider, but the funds are there in place to help you – and the government loans are often better termed than any bank loan.
Tax breaks and credits, much like grants are money that you obtain without having to pay back. The only downside is that you can only get a credit, or a tax break once you've spent the money – so you have to have some money of your own to take advantage.
To see all available government grants, government loans, and tax breaks that your small business may be eligible for, be sure to use the Funding Database.
If you are ready to take the step and find government funding, remember, it comes from a number of different government agencies, not just one. You have to break down your funding needs to meet the criteria of what the various agencies want to see (break down your needs to qualify for multiple options), and understand what you can and can't handle.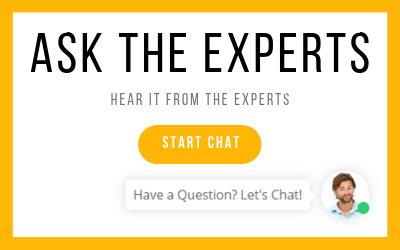 I WANT START A BUSINESS IN...
IS THERE HELP IN MY INDUSTRY?
Try the Startup Assessment now and find out what your business needs to succeed.