What Makes Your App So Attractive For Investors
Having a great app idea is the first step to ensure your app is up and running. Securing funding for your app is the next big step. Getting investors to invest in your app is not a walk in the park. However, with proper information on how to go about the process of finding app investors, this goal becomes way within reach. Venture Capitalists and angel investors are the best sources of getting funds for your app. This, however, does not mean that they are the only source. There are other great sources like bootstrapping, crowdsourcing, self-funding and partnering that one can use to get funds for their app. Knowing what makes your app so attractive for investors is the key to securing funding for your app.
Communication Is Key
You have an awesome app idea. You know the app has great features and perfect functionality. Good for you! Now you have to ensure that the investor sees and understands things the way you do. You have to be on the same page with them if you have any chance of getting funds for your app. You have to be convincing enough and make them feel that they are about to put their money in the right place. When app investors do a cost-benefit analysis, they will obviously agree to invest in an app that promises to give them returns on their investment. Communicate in a clear manner and ensure that you convince them. Have all the necessary information to help them make a decision.
Execution Of The Idea
Every great app starts with an idea, but from then on, it is all about execution. App investors will only spend their money on solutions and not ideas. Can you deliver? That's what app investors want to know before splashing their money. Can you execute your idea into a great product that will bring return on investment? If the answer to this questions is yes, and the investors see it, then they won't have a problem investing in your idea.
The Strength Of Your Team
A competent and result oriented team can very easily convince an app investor to invest in them. If you have a team of experts backing your app idea, the chances of you getting the funding you require are very high. A strong team that has all the necessary skills and knows how to properly execute the idea in a professional and competent manner can easily win the heart of an app investor because they will feel that they are working with people who understand what they are doing. Let the app investor know that your team is experienced and whatever they are doing is not trial and error.
Experience
Chances of a newbie entrepreneur getting an app investor to invest in their app are less compared to an experienced one. Though this may seem a bit unfair, it is somehow justified since an experienced entrepreneur has a reputation and a track record that the app investor can refer to, so it is less of a gamble compared to a novice entrepreneur. This, however, does not imply that a newbie entrepreneur can't get investors to invest in their products. If they observe the aforementioned points, then they might land a great app investor. Investors know when to take risks and when not to. If your app is too good to resist then you might just land yourself an app investor if you have a proper execution strategy.
The Target Customers
Yes, all the above key qualities check out, now the app investor will want to know who your customer is and if they will be willing to buy what you are selling. No one will want to invest in an app that won't have any users. Part of what investors will look for is if the app will attract more downloads from the customers and if they will be willing to readily use the app. Ensure you clearly define your target customer and convince the app investor that your app has the necessary features to convince customers to download the app.
It is important to note that as an entrepreneur, you should target the right investors from your niche to avoid wasting precious time. An investor that is already interested in investing in an app that's in your niche will be better since they will not only have the interest and funds required, but also the necessary expertise and experience. If you have all the points mentioned above in your pocket when you approach the right investors, you will have increased your chances of getting the required funds for your app.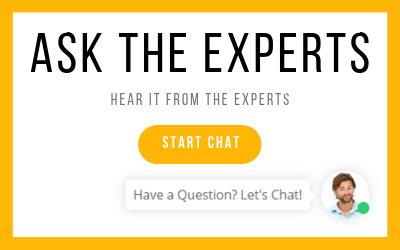 I WANT START A BUSINESS IN...
IS THERE HELP IN MY INDUSTRY?
Try the Startup Assessment now and find out what your business needs to succeed.