Tech company launches business and finds funding to assist with R&D
ManuTek Developers from Toronto, Ontario
"It's very tough for new tech companies to start-up without much capital, but with your business startup tools and funding directory we were able to accomplish both in little over a month."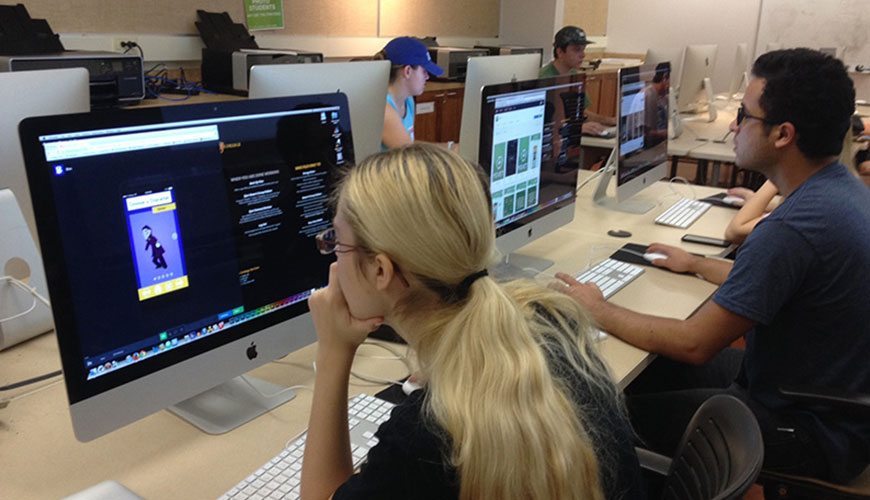 [learn_press_become_teacher_form]
ManuTek Developers launched mid 2015, so we are still a young startup in a very competitive industry in the very competitive city of Toronto. We are all web and software developers who started together after the company we all worked for closed it's doors and we were left without work. ManuTek's goals are to become a leading software technology firm, developing new software's as well as managing client projects.

With a team of 8 members, all developers and software engineers we believe we have an advantage over most of our competition. Our biggest disadvantage is that we lack business experience, and needed help starting our formal business organization as well as being able to pitch our business model to potential investors who would help us fund the purchase of equipment, pay for some salaries and help us do some R&D.
With little to no business experience, ManuTech Developers weren't on track to launching a successful business due to the formalities and unfamiliarity's of starting a business.

After reading multiple "how to guides", "steps to start a business", "the do's and don'ts od starting a business", ManuTech turned to professional help. In fact, they received multiple quotes from business consultants and support teams ranging between $2,500 to $5,000 plus to get their business plan, and to get started.

For a bunch of guys starting out in business, with no side income this was not possible - considering they still had to purchase equipment and software's to make their dream a reality. This is how CanadaStartups.org came into the picture.

With a small cost, you could launch your small business startup in as little as 30 days, simply following step at a time. In fact it was so simple that the team at ManuTech started right away and had their business registered, their marketing plan in place, their business plan written, their investor pitch prepared and they were on to the funding stage before the month was up.

Barinder, of ManuTech used the funding database or private investors, as well as the database of government funding programs to find a variety of helpful funding programs which support small business startups, especially in the tech industry.

After using the PitchDeck provided by CanadaStartups.org, the team at ManuTech performed their first pitch to investors and was successful at obtaining a $12,900 private fund investment to assist in launching and purchasing the appropriate equipment needed to succeed.

After hearing back from Barinder and his team a few months after startup, they are working with multiple clients across Canada and the US, and are still using the CanadaStartups.org resources to obtain further assistance and funding.
If I had to start everything all over again, I would have went to you guys right away before wasting my time trying to start the business on my own, or reading any of those useless guides. With your step by step demonstration, we actually did what needed to be done in order, and actually made it happen. The funding was extra icing on the cake as I thought we would have to do this on our own.

My (our) advice to other tech startups, or really anybody starting a business would be to start slow and be very details as every detail matters. Be sure to use the features offered as it all goes directly to your business plan which is the number one tool you will need to try and get funding.