3 Signs You're Ready To Start a Small Business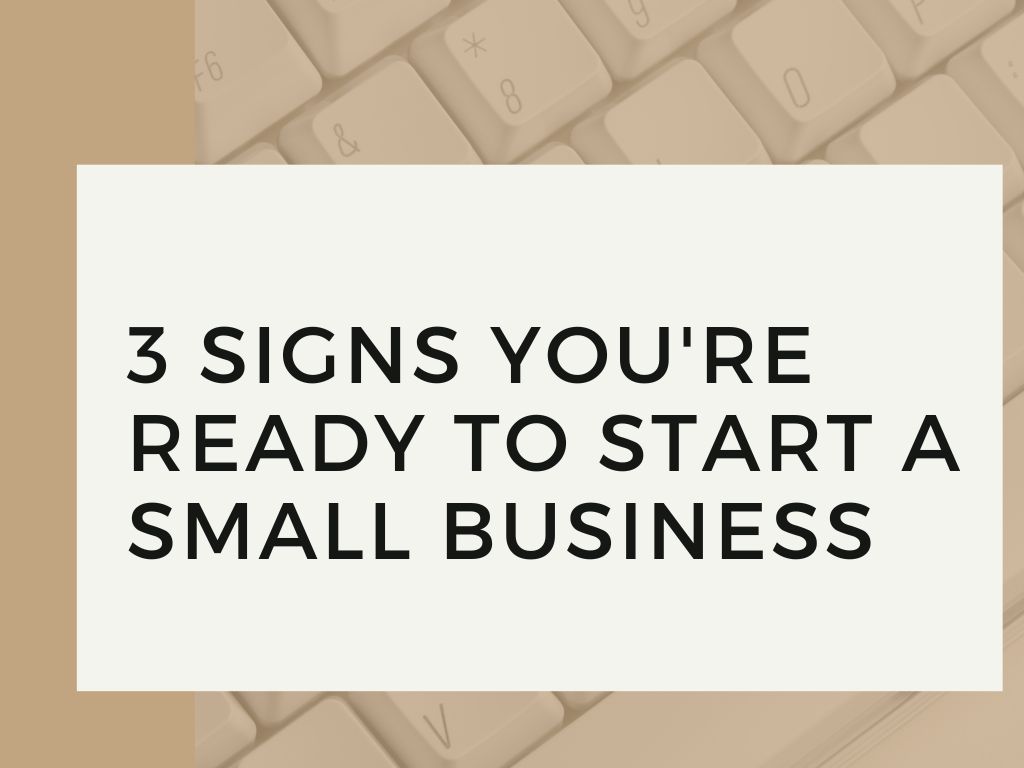 Congratulations—if you're reading this, it's likely that you're considering taking the plunge and starting your own small business! 
It's a big decision, but don't worry, we're here to help. 
In this quick start guide, we'll give you three telltale signs that you're ready to start your own small business. 
Keep reading to find out more!
You Have a Business Idea That You're passionate about
One of the most important things to consider before starting your own small business is whether or not you have a good idea for a business. After all, without a great idea, your business is likely to struggle from the get-go. If you've been kicking around a few different ideas but can't seem to settle on one, don't worry—that's perfectly normal! 
Just make sure that whichever business idea you choose is something that you're passionate about. 
Why? 
Because starting a small business is no walk in the park—it takes blood, sweat, and tears (often literal) to make it successful. If you're not passionate about your business idea, you're likely to get burnt out quickly and give up when the going gets tough. 
Picking a good business idea:
One of the most important steps in starting a small business is picking the right idea. 
The ideal small business idea should be something you're passionate about, as this will help you to put in the long hours and Hard work required for success. It should also be something with a clear demand, as this will give you a better chance of generating consistent sales. 
Furthermore, it's important to choose an idea that you have some experience or knowledge in, as this will make it easier to get your business up and running. With all of these factors in mind, carefully consider what small business idea is right for you before taking the leap.
You Have a Solid Business Plan 
Once you've settled on a business idea that you're excited about, it's time to start putting together a solid business plan. Your business plan should outline your goals for the business, as well as how you plan on achieving those goals.
Having a detailed business plan is essential for two reasons: firstly, it will help you secure funding from investors if you need it; and secondly, it will serve as a road map for your business, helping you stay on track and avoid veering off course. 
Not sure where to start? There are plenty of resources available online to help you write a killer business plan, including the Business Plan Builder Tool.
How to create a business plan
A business plan is an essential tool for any business owner. It provides a road map for business growth, and can help to secure funding from investors. Writing a business plan can seem daunting, but it doesn't have to be. Here are a few tips to get you started:
Define your business:

What does your business do? Who are your customers? What are your unique selling points?

Set your goals:

What are your short-term and long-term goals? How will you achieve them?

Create a marketing plan

: How will you reach your target market? What marketing channels will you use? What is your budget?

Write a financial plan

: How much money do you need to start or grow your business? How will you generate revenue? What are your expenses?

Put it all together: O

nce you've answered these questions, you're ready to start writing your business plan. Remember to keep it clear, concise, and actionable. 
And don't forget to revisit and update it regularly as your business grows.
You Have the Support of Family and Friends 
Starting a small business can be a stressful experience—but it's also an incredibly exciting one. 
And while it's definitely possible to go it alone, it's often helpful (not to mention more fun!) to have the support of family and friends throughout the process. If you have people in your life who are willing and able to offer advice and moral support, that's a good sign that you're ready to start your own small business!
Before you get started…
When it comes to starting a business, government funding can be a great option. 
There are a number of government programs that provide financial assistance to startups. The government also offers tax breaks and other incentives to encourage business development. In addition, government funding can help to offset the cost of launching a new business. 
Be sure to check tools such as the Funding Database to determine if there are startup grants or startup loans you can take advantage of for your own business.
This can be particularly helpful for businesses that require expensive equipment or specialized training. While government funding is not always easy to obtain, it can be a valuable resource for entrepreneurs who are looking to get their business off the ground.
So there you have it—three signs that indicate you might be ready to start your own small business. Of course, only you know whether or not starting a small business is the right decision for you; but if you've got a great idea, a solid plan in place, and the support of those closest to you, there's a good chance that now is the perfect time for you to take the plunge! We wish you all the best in your entrepreneurial journey!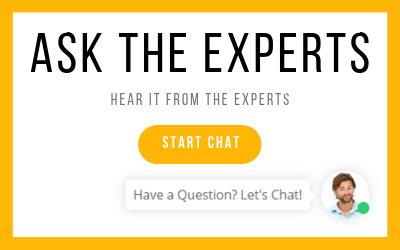 I WANT START A BUSINESS IN...
IS THERE HELP IN MY INDUSTRY?
Try the Startup Assessment now and find out what your business needs to succeed.