8 Common Startup Business Mistakes (Canada Edition)
Starting a business is hard enough, but if you're not careful, it's easy to make rookie mistakes that can set you back or even kill your business entirely.
In this article, we'll look at 8 of the most common startup business mistakes in Canada and how you can avoid them.
1. Not having a clear vision or mission statement.
One of the most important things for any business, large or small, is to have a clear vision or mission statement. This will help you stay focused and on track as you grow your business. Without a clear vision, it's all too easy to get sidetracked or pulled in different directions.
2. Not doing enough market research.
Before you start any business, it's crucial that you do your homework and understand the market you're entering. Who are your potential customers? What do they want or need? What are your competitors offering? Answering these questions will help you create a product or service that meets a real need and has a good chance of succeeding.
3. Choosing the wrong legal structure.
There are several different legal structures you can choose for your business, and the one you choose will have ramifications for everything from taxes to liability. It's important to talk to a lawyer or accountant to make sure you choose the right one for your particular business.
4. Not having enough working capital.
Many businesses fail simply because they run out of money before they've had a chance to become profitable. Make sure you have enough money in the bank to cover your expenses for at least six months before you open your doors.
It is always a good idea to get extra capital when starting a business in Canada.
With the government of Canada having a strong dedication towards entrepreneurship, there are many government funding options that exist which can help with the initial funding.
Government grants, government loans, tax breaks, and credits are all government funding types that you can use towards funding your business's needs.
Be sure to check the Funding Database which currently has over 1,500 different government grants and loan options listed for small business owners across Canada to take advantage of.
5. Getting too much debt too early on.
While it's important to have some financial cushion, be careful not to take on too much debt in the early stages of your business. Too much debt can be crippling and make it very difficult to survive lean times or unexpected expenses.
A way to avoid this is to access the government grants options; which can often be non repayable options giving you the needed funds to cover certain expenses your business has with no concern of paying back.
6. Hiring the wrong people.
Your employees are one of your most important assets, so it's vital that you take the time to hire carefully. Make sure you find people who share your values and who have the skills and experience necessary to help grow your business.
7 .Not investing in marketing .
One of the biggest mistakes startups make is failing to invest enough in marketing and promotion. You need to let people know about your product or service, and marketing is often what will make or break a new business.. social media, online ads, PR, and word-of-mouth are all great marketing channels for startups on a tight budget .
It is hard to invest money into marketing initially – especially when the sales are not happening just yet – so consider using government funding money towards marketing costs. Many marketing based funding options are listed in the Funding Database for review.
8 .Not having an exit strategy .
Part of being a successful entrepreneur is knowing when to cut your losses and move on . If things aren't working out, don't be afraid to pull the plug and try something else . Having an exit strategy will help you minimize your losses if things go south .
Avoiding these common mistakes will put you on the path to success as a startup business in Canada! Keep our tips in mind as you launch and grow your company ,and always consult with professionals when making big decisions like choosing a legal structure or taking on debt . Wishing you all the best in your entrepreneurial endeavors !
SEARCHES RELATED TO BUSINESS MISTAKES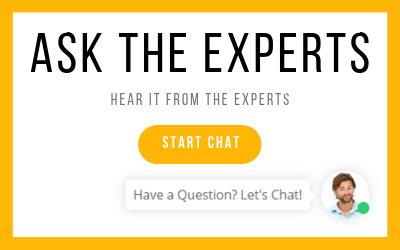 I WANT START A BUSINESS IN...
IS THERE HELP IN MY INDUSTRY?
Try the Startup Assessment now and find out what your business needs to succeed.