How Much Does it Cost to Start a New Small Business?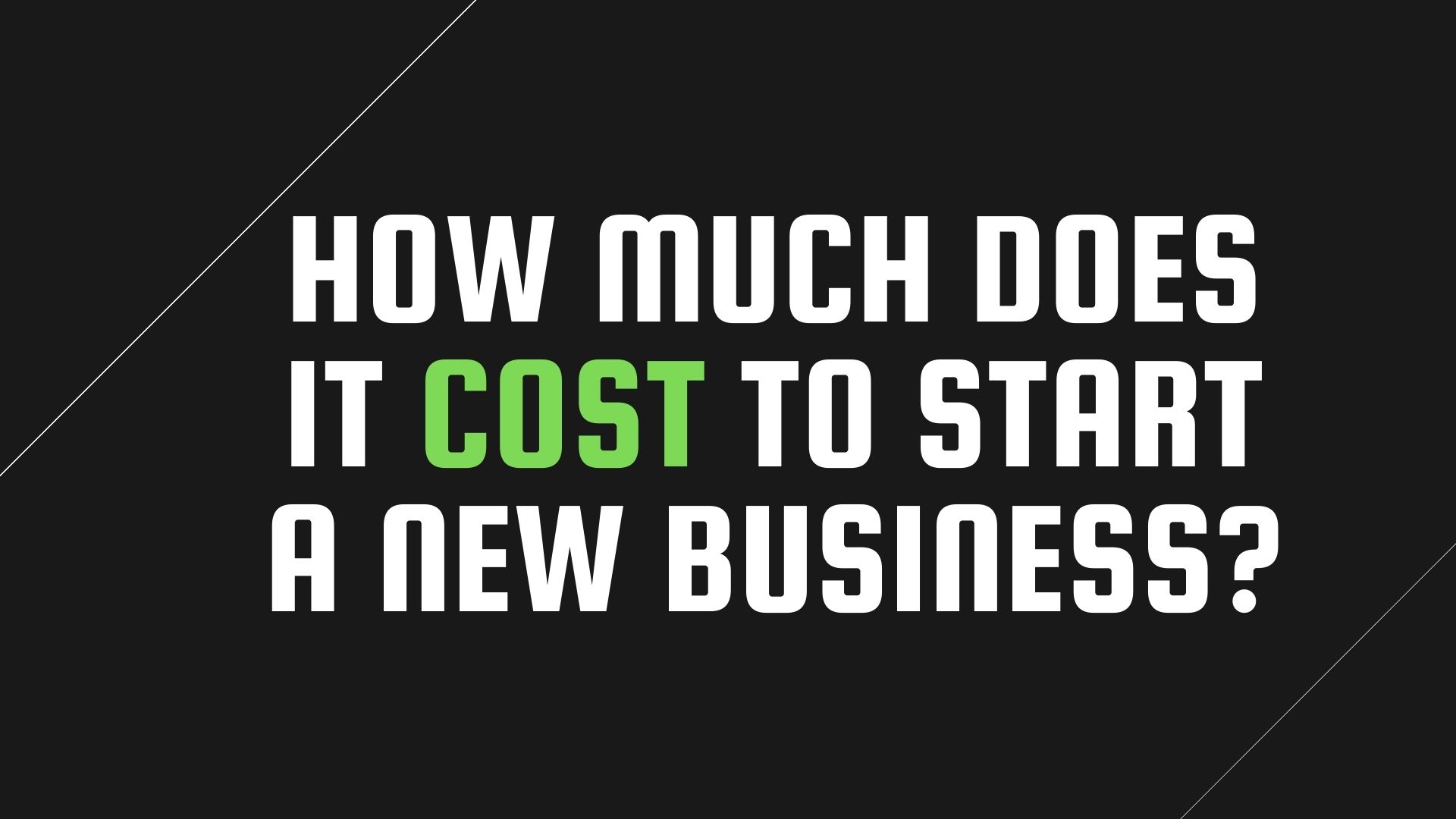 We're sure that you've heard the saying "you need to spend money to make money," right? But how much money you'll need to spend will depend on what type of business you're looking to get started, with other factors. To help you apply for different financing to help meet the needs of your business, you will need to estimate the costs that you will come across.
So how Much Will Starting a new Business Cost?
The costs to start a small business can range from under $1,000 to well over $10,000. Factors such as where your business will be located, the type of business you want to start, the supplies and equipment you will need to get started will determine how much you will actually pay. For example, starting a freelance photography business from home won't cost nearly as much to start a new restaurant.
How to Calculate the Costs to Start a Small Business
Adding up the costs to get a full picture of what your budget should be is pretty simple, you will need to add your estimated expenses together. To get an idea of the costs that will be involved, you'll need to do your research on the type of business you are planning to start.
Common Costs to Start a Small Business
These are the most common aspects to take into consideration when determining how much money you will need, however, the specific costs can vary.
Business registration: $200 to $400
Registering your business in most provinces as a corporation can cost anywhere between $300-$400, the costs for federal registration are usually between $200-$250. To guide you through this process you should meet with an attorney and accountant because the costs for permits and licensing can vary. Just make sure your budget takes these fees into consideration.
Office space: $5 to $70 per square foot
One of the biggest expenses for your new business will be buying or renting office space. You can expect to pay, on average, approximately $5-$70 per square foot. Also, what you should keep in mind is that where the office is located will greatly affect the price. Be prepared to pay a lot of money if you are looking to have your office space in a downtown business district. But, a larger city will have more amenities and have easier access for any of your employees, even though a large city will be more expensive.
For the first few months when getting started you might want to think about either working from home or in a co-working space to reduce your costs. Afterward, when you're ready to move into a new space, take the cost of taxes, utilities, and rent into your budget as well as any of the changes that you will be planning to make to the office layout when you arrive.
Supplies and equipment: Will vary
Depending on the type of business that you are planning to open, the supplies and equipment you need for your business will vary. It will be critical to do your research to nail down the exact amount.
Be prepared with a solid business plan showing your budget when you're presenting it to lenders or investors because you'll more than likely need to finance the more expensive equipment that you will need to keep your business operating properly. Your employees that you hire will also need to have their own supplies and equipment as well, so be sure to keep that in mind for your budget.
Inventory: Will vary
If you're providing a service with your small business then the inventory will not be a concern for you. However, you will need to add up the costs of inventory if your business is involved with manufacturing or retail.
Start with your goals for revenue and work backward from there to create your budget. To help guide you, you can use the price that you are planning to sell your inventory at and how much you can realistically plan to sell within a year.
Employees: 1.2 to 1.4 times the annual salary for each employee
Your payroll should cover much more than an hourly salary. When calculating how much your budget should be for your employees, take these other expenses into consideration:
Benefits
Employment Insurance (EI)
Deductions for Canada Pension Plan (CPP)
Employment taxes
Commissions
Pay for overtime
Pay for vacations
Bonuses
There's not a set of amounts that you will need to keep in mind because it will vary depending on where your business is located and what industry you're in. Prepare to dedicate a large amount of your budget to the payroll.
Remember: Ensure that you take your own wages into account when figuring out your employee costs, you need to get paid as well.
Insurance: Approximately $500 to $5,000 per year
You can expect your small business to pay anywhere between $500 to $5,000 per year. The costs for insurance will depend on your business's risk profile, where your business is located, and your chosen insurance provider.
Depending on the industry your small business is in, you might want to look into the four types of insurance coverage when comparing business insurance providers:
Professional liability
Product liability
Commercial general liability
Cyber risk liability
Website and marketing: Will vary
To register and create a website for your business using an online platform such as Wix, WordPress, Weebly, or Squarespace, you will need approximately $10 to $35 per year. You can expect to pay a few thousand dollars if you are going to hire someone else to develop a custom website for your business.
You can use social media and other brand-building platforms that are free when your budgeting for marketing. You can even buy Facebook ads, print business cards, or create flyers. Small businesses can spend approximately $30,000 on marketing compared to larger businesses with over 50 employees that spend anywhere around $100,000 or more on their marketing campaigns, according to a survey done in 2019 from the Business Development Bank of Canada (BDC).
Taxes: Around 12% of revenue
You can pay a combination of both provincial/territorial and federal tax rates if your business is registered as a corporation. However, the costs for this can get a bit tricky. To be safe, you should get in touch with an accountant to make sure that your small business is following all of the required regulations rather than adding them up on your own. You can save yourself from a bad headache as well as save your money and time down the road.
What Are Your Options for a Business Loan?
You will have a realistic idea of how much money you will need, when you have worked out your budget, to cover the costs that are required to get your new small business off of the ground. Be sure that you take the time to shop around for interest rates with loan terms that are the best fit for your business.
We have a database full of funding options for you to look over that is included with your membership, check out what we have available in our funding database.
How can You Pay for the Costs to Start Your Small Business
Even though you have a limited amount of options compared to more established businesses that have been around for a while, you still have some options to finance your small business:
Equipment loans: An equipment loan will allow you to buy the machinery that is necessary to run your business if your business needs any special equipment to get started.
Business credit cards: You should consider comparing a few of the leading small business credit cards to help your business build credit and finance your small business. For your first year, a few business credit card companies will offer a bonus intro APR, this can give you some breathing space to slowly pay off your expenses over the next several months.
Personal loans: You can use a personal loan for your business expenses that some online lenders or banks will allow you to get. But, you will probably be limited to borrowing less than $50,000.
CSBFP loans: You can get some of the most competitive interest in the market by applying for the Canada Small Business Financing Program, this is a loan backed by the government that offers up to $1,000,000 in financing. You will need to see if your local credit union, bank, or registered financial institution offers CSBFP loans. The financial institution will be the one to make the final decision on whether or not you'll be approved for the loan even though it is a government-backed program.
The Bottom Line
Funding the cost to start your small business can put a huge dent into your finances, due to the purchase of inventory, equipment, payroll, and office space. Before tapping into your savings, be sure to check out our funding database and see what is available for your small business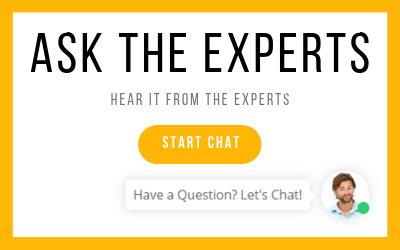 I WANT START A BUSINESS IN...
IS THERE HELP IN MY INDUSTRY?
Try the Startup Assessment now and find out what your business needs to succeed.