Why NOW is the perfect time to start a small business
"Starting a small business now is risky…"; "only a crazy person would stat a busienss now…"; "i will start a busienss if I get fired…"; "the world is going to sh*t, no time for business…"..etc
These are the typical excuses that we hear every single day here at Canada Startups.
And yes, while the Covid-19 Pandemic did put a strain on the economy in Canada, and the rest of the world, it has also helped A LOT of people realize their potential in business.
While a pandemic is never a good thing, and the overall picture, nothing good can come out of it, as a business person, or individual considering starting a busienss, NOW is the perfect time to start a small business in Canada.
Crazy, right?
Well, not really.
During the pandemic and the lock-down, thousands have lost their jobs, lost their businesses and simply had nowhere to turn. While that doesn't sound like a start of anything "good", it did force a lot of people to think outside the box – how to survive.
And during this, a lot of light bulbs sparked.
It's time to take advantage of a opportunity.
It's time to change, to adapt and to take advantage of an priority that "the new world" is asking for.
Why NOW is the perfect time to start a small business
Well, there are multiple reasons really.
Accept the change and adapt
Take advantage of the governments support
The world is asking for something new
It's all negotiable
In Canada, small businesses are what drives the Canadian economy.
When business slows down, so does the economy – as you can see right now across Canada.
Nobody is prepared for a pandemic; but those who prepare for the unexpected, survive it.
Take a look at the restaurant industry. Hundreds of restaurants shut down and close for good – they couldn't handle the change but those who were able to accept the change and adapt quickly, survived. They offer take out services, they partner with 3rd party apps to deliver their foods, create out-door patios..etc
Adapting to change is the key to success.
But it has to be done fast.
In terms of government support, nobody wants you to get back to making money like the Canadian government. The tax money is what drives the economy and funds the rest.
In return, the Canadian government provides government funding to small businesses to startup, to expand, to get back on track.
There is no better time to take advantage of government funding programs.
The criteria, the rules, the applications, it's all more lenient toads helping get the economy back to normal.
Now is the perfect time to start a small business and take advantage of the available funding options.
Those who have been able to adapt to the new rules, take on government funding are able to see something that most people don't. That's a change in the business world.
This change, is the opportunity that the Pandemic has brought across.
People see the potential in starting a business from home; people see the need for new products, new services, things that accommodate the way of living. These are all great new business ideas that if you take on now, you can be ahead of the game.
And in today's world, everything seems to be negotiable.
Everyone is helping bring the economy back to life. The banks are offering lower rates, the government is helping, the cities are assisting, people are there for one another – and even business are pitching in, adjusting prices, helping with services..etc
Now is the perfect time to take advantage of starting your business and getting on this bandwagon.
Even if that means starting a business from home.
Here are 13 actual profitable business ideas you can do from home, as a Canadian.
If you think you have what it takes, now is the perfect time to start your own small business.
Take advantage.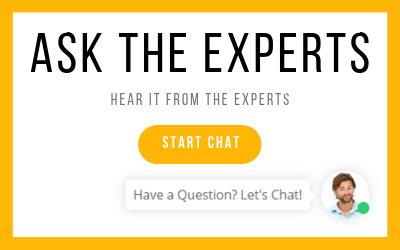 I WANT START A BUSINESS IN...
IS THERE HELP IN MY INDUSTRY?
Try the Startup Assessment now and find out what your business needs to succeed.