24 Small Business Grants for GTA Entrepreneurs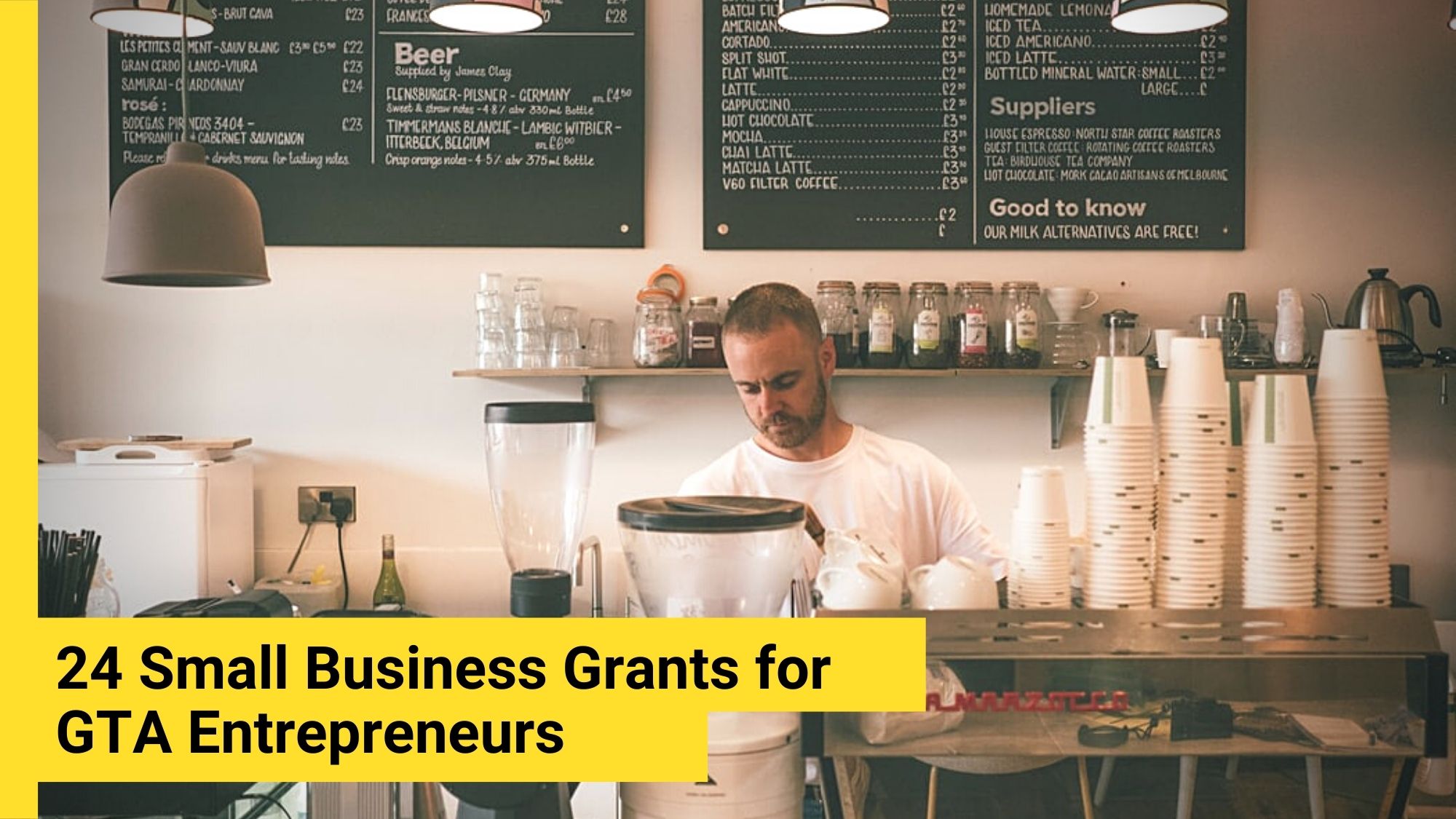 With so many small business grants available, the GTA is the best place in Canada to own, grow, or run a small business.
The amount of funding incentives available is amazing. You can find a loan for every field, a grant for every sector, and tax credits for many purposes.
There are organizations out there that are dedicated to helping you succeed as a small business owner. Some, instead of offering to finance, will provide other services including professional advice, mentorship, and meeting space.
There are more funding programs available for these entrepreneurs in the GTA, along with the many programs that are being provided by both federal and provincial levels. You can put together even more funding than you probably thought by applying for financial incentives from different programs at different private and government levels and stack them together.
Here is a list of every grant program that is available to you only if your business is in the Greater Toronto Area.
Toronto Business Grants
If your business is in need of an update, this program will help you to improve the look of your building's façade. You can use the funds for eligible improvements such as brick cleaning and restoration, doors, wheelchair accessibility, windows, signage, and more.
If you're interested in starting a business that creates inclusive employment for individuals that are facing barriers to enter and stay within the job market such as newcomers to Canada, those with disabilities, and those with a criminal record.
This program was made to support all businesses whose goals are aligned with the UN Sustainable Development Goals. Entrepreneurs in Toronto working on a venture that is involved in a smart cities initiative or clean technology can receive support from this grant program.
BITS Bucks offers grants and microloans for young entrepreneurs to help them grow their businesses. The program is affordable and flexible and is a great alternative to a regular bank which will often deny an application from a younger entrepreneur.
The Toronto Arts Council will have a grant for you if you are starting an arts-based business, whether it's non-profit or for-profit. The TAC has multiple grant programs for multiple purposes.
Toronto Business Loans and Equity Investments
The UTEST program supports entrepreneurs at the University of Toronto to create a research-based company. The program provides businesses with mentoring, investment capital, incubation space, and business strategy.
You can drastically increase your odds of success if you have an early-stage start-up located within the Toronto/Waterloo region by giving yourself access to a group of your own angel investors, the success of your business will depend on if your business has a product and/or service that promises a competitive advantage that is sustainable and if your business has excellent management.
If your business is based in the Northumberland and Durham regions and your process, service, or product is energy, IT, telecommunications, automotive, enterprise software, internet, or SaaS applications based, you can receive financial support through this program.
You should consider this loan program from ACCESS if you have been having trouble finding financing from conventional lenders, you have a solid business plan, and you are confident in the profitability of your business. Instead of focusing entirely on the risk, they will take your financial situation under consideration.
This program offers both early-stage and seed funding to GTA start-ups. If you are a passionate and promising entrepreneur with a business within the ICT and IoT, Fintech, or healthcare industries you can be a good fit for these investors.
Toronto Business Tax Credits/Rebates
This program is available to help your business reduce its municipal tax when you make significant renovations to your building or buy a new one to start or grow your business. You can qualify for a tax rebate if you buy or renovate a building in one of the eligible sectors of Toronto.
The City of Toronto will cancel a portion or all of the increase in your municipal taxes that arise as a result if you decide to remediate and build on a Toronto property that has been deemed under-utilized, vacant, unsafe, abandoned, or unproductive. Eligibility will also be dependent on if you have taken part in the Imagination, Manufacturing, Innovation, and Technology Program above.
Toronto Business Utility Grants & Rebates
The Capacity Buyback Program rewards institutional and commercial organizations with ways to save water in your building with a free water audit and a one-time rebate.
Through this program, the City of Toronto offers low-interest loans to help building owners to improve the energy efficiency of their properties. Every building that is located in Toronto is eligible. 
This program offers a water rate discount to Toronto manufacturers to help encourage water conservation and economic growth.
If you're a business in Toronto and you have reduced the amount of indoor-use water that you put in the city's sewage, you could qualify for this rebate. The percentage of water that is not returned to the sanitary sewer system will determine the size of your rebate and will be applied to the sewer portion of the water rate.
To support the installation of cool roofs and green roofs on Toronto buildings and homes, grants have been made available to help reduce Toronto's environmental footprint.
You can get even more money to make your business energy efficient. This program has two options, the comprehensive track, and the prescriptive track. The prescriptive track is best if you are looking to have quick upgrades or projects completed. For more larger and comprehensive projects with a lot of components, the comprehensive track will be a better fit.
If you are considering hiring an energy manager for your business to help you save money by finding energy savings, securing financial incentives, identifying smart energy investments, and unlocking competitive advantages. This program will help you to pay for their annual salary.
For customers who are able to make operational and behavioural changes to support capital investment projects, the Energy Performance Program rewards them by enabling them to grow their energy savings over a number of years.
Toronto Entrepreneur Start-Up Support
Members that are located within the 83 Business Improvement Areas can receive a great number of benefits. You can receive mentorship, discounts, training, networking possibilities, and access to knowledge.
Whether you are just starting your business journey or you are already operating, your local Chamber of Commerce can be a great resource to you. Every region of the GTA has its own Chamber of Commerce which all offer different perks, benefits, and opportunities.
Many times, you will need more than just money to start or grow a business. Your local small business enterprise centre may be another great resource that you might have overlooked. These business centres can offer you resources such as business plan reviews, workshops, and seminars, consultations with qualified business consultants, import and export information, and much more.
Ontario entrepreneurs and innovators can receive help from Regional Innovation Centres to succeed in the international markets by helping them to work through the challenges of developing their businesses to make their ideas marketable and attract capital, talent, and customers. Businesses in their early stages of growing technology and innovation companies with expansion potential to compete on a global scale can apply for help.
Bottom Line
Not only do you have access to a lot of funding incentives and grant programs as an entrepreneur at both the provincial and federal levels, but you have access to even more programs just for being located within the Greater Toronto Area.
Whether you are just starting your business or growing it, you can get a great kick start to reach your goals. Also, don't forget to take advantage of all the non-monetary benefits that other organizations such as regional innovation centres or small business enterprise centre can bring to your business.
Be sure to use everything that has been made available to you, apply for as many grants as possible, utilize every single low-interest loan that you qualify for, and don't forget to claim every single tax credit to quickly reach your goals.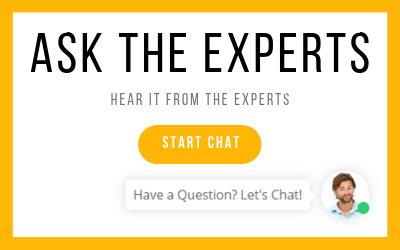 I WANT START A BUSINESS IN...
IS THERE HELP IN MY INDUSTRY?
Try the Startup Assessment now and find out what your business needs to succeed.