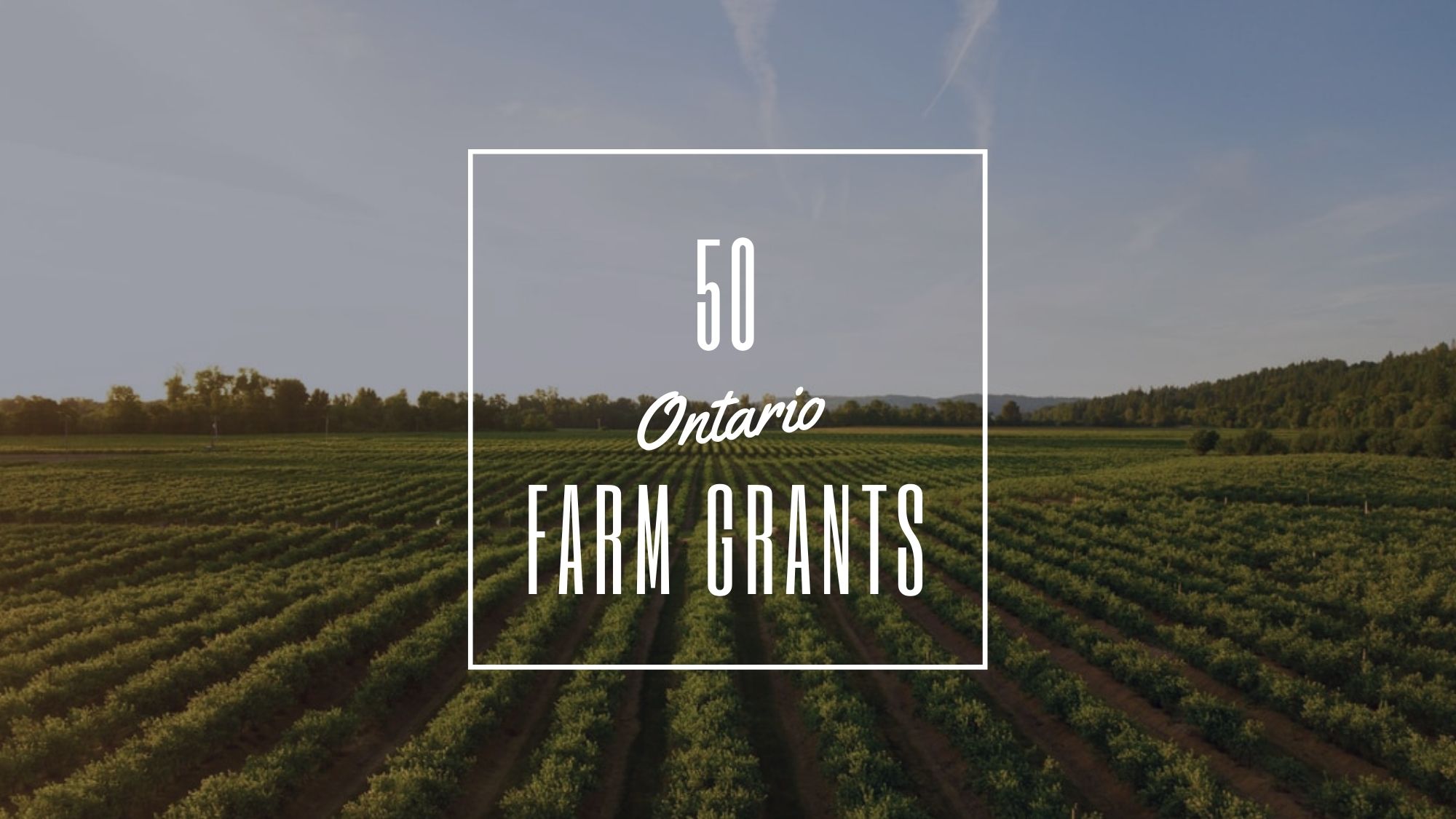 The farming industry can be very volatile, luckily, there are a lot of financial programs to help you out if you know where to look, including Ontario farmers grants.
This list that we have put together will have you covered whether you need to buy equipment or supplies, land or buildings, you have an idea that can revolutionize the entire industry, you want to change to renewable resources, or you want to improve your risk management strategies.
Be sure to take a good look through everything that we have here for you because many of these programs are stackable, meaning that you can put multiple programs together and receive even more money.
Canada-Wide Incentives
The federal government offers many of these funding programs that are specifically aimed towards the agri-food and agriculture industries, which are available to ranchers, farmers and fishermen. Many of them are grant programs.
Apply to as many as you can, there is a lot to choose from, because why use your money when you can use free money from the government.
New Federal Farm Incentives for 2021
During this challenging period, to make sure that agribusinesses, producers, and food processors can stay focused on functions that are critical to their business and not worrying about how to access funds to keep them operating, the FCC has put this program together to help defer the principal and interest payments of an existing loan.
The FCC provides term loans with no fee for Canadian agriculture and food businesses. The funds can be used for working capital and to modify production due to the effects of COVID-19.
Farmers can receive support through the FCC's Crop Inputs program to get the needed inputs and extend their payment dates.
Farm Credit Canada provides women entrepreneurs in agribusiness, agriculture, and agri-food to grow or start their businesses. The program offers a one-time loan processing fee waiver through the lifetime of the program to invest in the best-suited skill development.
Entrepreneurs under 40 can receive customized financing through the FCC's Young Farmer Loan to take the next step in their career within the agriculture sector. 
This program provides subordinated debt for agriculture and food companies to support, acquisitions, growth, cross-border ventures, management buyouts, and more. This is a highly customizable funding solution that is based on the strength of the financed business and can fit different types of repayment terms, security, and debt servicing capacity.
Owner-operators can receive support from this program to help take their companies to the next level. They aim to discover, develop, and nurture proven agricultural businesses in Canada which are already off to a good start.
InvestEco is investing in North American companies that are in the expansion stage and promote sustainability and health within the agricultural and food sector.
Under-represented groups within Canada's agriculture sector, including youth, Indigenous People, and women, can receive non-repayable contributions to fully take part within the sector and help these groups address the issues and barriers that are faced when taking part within the sector.
This program supports Indigenous entrepreneurs and communities who are ready to launch their project with food and agriculture systems and others that want to increase their capacity to take part within the agriculture and agri-food sector in Canada.
Targeted, disaster-specific programming can be provided by AgriRecovery when help is needed beyond the programs that already exist such as AgriStability, AgriInvest, and AgriInsurance. This is a framework on which forms the basis by which the provincial, federal, and territorial governments work together to assess the impacts of disasters on agricultural producers and respond with joint initiatives where there is a need for assistance that goes beyond what is already available through other programs.
This program's aim is to offset some of the costs that are associated with the mandatory isolation period by providing a non-repayable contribution for each temporary foreign worker.
This program can provide financial protection to beef cattle sellers whenever a licensed dealer defaults on a payment. 
Producers who sell oilseeds and grains to licensed producers and dealers or owners who store oilseeds and grains at licensed elevators can receive protection from this program.
This is a non-refundable income tax credit for farmers who have donated agricultural products to any eligible community food programs within Ontario, including food banks.
Under this program for Ontario farmers, the farmland can be taxed no more than 25% of the residential property tax rate. The farm residence and one acre of land that surrounds it continues to be taxed at the residential tax rate in the municipality.
Also known as the Ontario Producers program, this provides funding to agricultural and food commodity producers. These funds can cover a wide range of projects, including health management, increasing business capacity, equipment and technology upgrades, animal housing construction, food safety and traceability system development, marketing, and business planning, resource planning, developing new processes and products, and supply chain management systems.
The LEADS program supports the implementation of best management practices on farms that are located within the Lake St. Claire and Lake Erie watersheds. It will also help farmers in the Lake Erie watershed to respond to the greatest soil nutrient and health loss risks on their farms.
Beekeepers in Ontario who are looking to significantly increase their sales by developing new processes or products, or who would like to increase their sales in the Canadian market by implementing comprehensive marketing or business plan can receive cost-share funding to support the eligible costs.
Beekeepers in Ontario can receive cost-share funding for projects that focus on new construction, equipment, or modifications to existing beekeeping equipment, as we as implementing or adopting practices to prevent the spread and introduction of honey bee disease and pests within the beekeeping operation.
This initiative is a target cost-share intake that is available to help organizations and businesses across the supply value-chain within Ontario that are directly involved in or support the processing, production, and/or sales of agri-products or agri-food for export or domestic markets and has been directly impacted by trade restrictions.
Landowners in the Lake Simcoe watershed can receive funding from this program that helps these landowners complete projects that have environmental benefits, support improved soil conservation, water quality, or natural heritage enhancement.
This program offers financing products to help the needs of First Nation agriculture. Loans are available for agricultural-related businesses, farms, and value-added enterprises.
Northern Ontario food businesses, producers, communities, collaborations, and First Nations can receive support to enhance productivity, create new products, and adopt clean technology to support improved environmental performance while encouraging growth.
Federal Farm Grants
The Canadian Agricultural Partnership (CAP) has eight different grant programs that are available for farmers to take part in. They cover a wide variety of purposes and needs.
This program aims to diversify and increase exports to international markets and seize domestic market opportunities through industry-led promotional activities that differentiate producers and products, and leverage the reputation for safe and high-quality food in Canada.
This component provides support to companies to help implement third-party assurance certification projects that address international market requirements, which helps to expand export opportunities for agricultural and agri-food products in Canada.
Non-repayable contributions are provided by this component at the national level, to help the industry adopt and develop standards, systems, and tools to support the health and safety claims about agricultural and agri-food products in Canada.
Both non-profit and for-profit organizations that have a project which supports the research, development, and adoption of cleantech in agriculture can receive support from this program and have a portion of the project costs covered.
Indigenous groups and national associations within the agricultural sector can receive funding to coordinate and build on existing capacity, leverage, enhance safety, seize new opportunities, adapt to changing commercial and regulatory environments, provide mentorship opportunities, and share best practices.
This component aims to support specific short-term research activities by providing support and funding for pre-commercial science activities and research that benefits the agri-food and agriculture sector. The goal is to help the industry overcome challenges and address barriers that are experienced by small and emerging sectors.
This program will help farmers with putting administrative systems into place that will directly result in delivering new risk management tools. This includes communications, IT, office space, seed funding, advertising, and more.
Producers can be protected from large declines in their farming income that is caused by increased costs, production loss, or market conditions. The program protects farmers when their net farming income falls below 70% of their recent average.
This fund project provides non-repayable contributions to dairy processors for capital investment in improving manufacturing processes and technologies, infrastructure and equipment, or the introduction of improved or new products.
This is a self-managed producer-government savings account that has been designed to help farmers manage declines in small income and make investments to manage risks and improve market income. Farmers in this program can receive a matching contribution every year.
Government of Canada Farm Loan Programs
This program provides repayable contributions for projects that have been created to accelerate the adoption, commercialization, and/or demonstration of innovative technologies, products, processes, or services that will increase agri-sector sustainability and competitiveness.
This is a loan guarantee program that is designed to increase the availability of loans to agricultural co-operatives and farmers. These loans can be used to improves, establish, and develop farms, while agricultural co-operatives may access loans to distribute processes or market the products of farming.
Canadian fisheries and aquaculture industries are encouraged under this program to reduce the potential impacts to the environment from their activities. This is accomplished by implementing clean measures and technologies.
If you're a Canadian farmer, the FCC will have your back if you need funding for equipment, livestock, buildings, land, or anything else that you need. They provide the following programs.
Farmers that are 40 and under can receive support to buy the assets they need, you will also get help to put your business plan together and more.
Everyday necessities such as fertilizer and seeds can be covered by using a credit line such as this from FCC or use it for bigger investments without worrying about where the money will come from. The FCC Credit line can be used for working capital and the FCC Advancer Loan can be used for financing acquisitions.
Livestock for your business is now a little more affordable with this credit line that has been specifically designed to help purchase livestock. You will also work with a relationship manager and determine the best terms and rates for when you're approved.
The FCC provides this loan for farmers that are in need to buy equipment that is needed for their farms. You can pay this loan off early with no penalties with lower down payments and more term flexibility.
If you are looking to make environmental upgrades to your business and switch to sources of renewable energy, FCC offers funding for environmental solutions that can help you make these upgrades. Use this program to help you save money on your bills, make your farm more energy-efficient, and make sure it is more sustainable when switching.
The FCC has what you need if you're looking for more land or another building to expand your current operations, you can even choose to schedule your payments around off-farm income, your growing cycles, and during construction, or any way that suits you best.
If the time has come for you to retire and pass the farm on to the next generation, or maybe the other way around, FCC's specially designed program can help. You can make payments to manage your cash flow or quickly build equity.
This is a federal loan guarantee program that provides agricultural produces with access to low-interest cash advances. You can receive funding to buy your product as long as it fits into eligible categories, including fruits and vegetables, crops, grains, and oilseeds, livestock, certain breeding animals, and more.
Federal Tax Deferrals
The Canadian government will allow you to defer part of the proceeds from the sale of at least 15% of your breeding herd due to flooding or drought in your area, they can be deferred to the following year. 
Ontario Incentives
We have also looked up funding programs that are only available in Ontario. These can be very useful since many of these programs can be stacked with funding from different levels of government.
So, you can be sure to find something else here to help your business no matter what financial needs your business is facing.
Ontario Farmers Grants
The Grassroots Growth Program provides financing for short-term projects that are made to support the growth of the agri-food sector in Ontario, to ensure the sustainability of agriculture, and foster vibrant rural economies.
The Canadian Agricultural Partnership has come together with the Ontario Ministry of Agriculture, Food, and Rural Affairs to create grant programs to help address the unique challenges that the agricultural sector faces.
Ontario Loan Programs for Farmers
This program supports 16 feeder cattle co-operatives operations across the province. Each co-op is operated by a board of directors who negotiate a credit limit with a lender to assist members with the purchase of cattle for further feeding.
The Agricultural Credit Corporation can provide you with a short-term loan to help buy operating supplies such as fertilizer, seed, or pesticides. The payment interest rate is lower than most lenders.
Bottom Line
Producers in the agricultural sector are the backbone of this country. The number of financial incentives that are available is a clear reflection of that.
You may be no stranger to hard work as a farmer, so it shouldn't come as a surprise that most programs will take a fair amount of work to apply for along with all of the required supporting documents. Keep in mind, you can use most of the same documents to apply for other programs once you've created and put them together.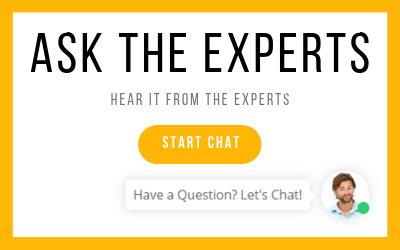 I WANT START A BUSINESS IN...
IS THERE HELP IN MY INDUSTRY?
Try the Startup Assessment now and find out what your business needs to succeed.