7 Simple Side Hustle Small Business Ideas for 2022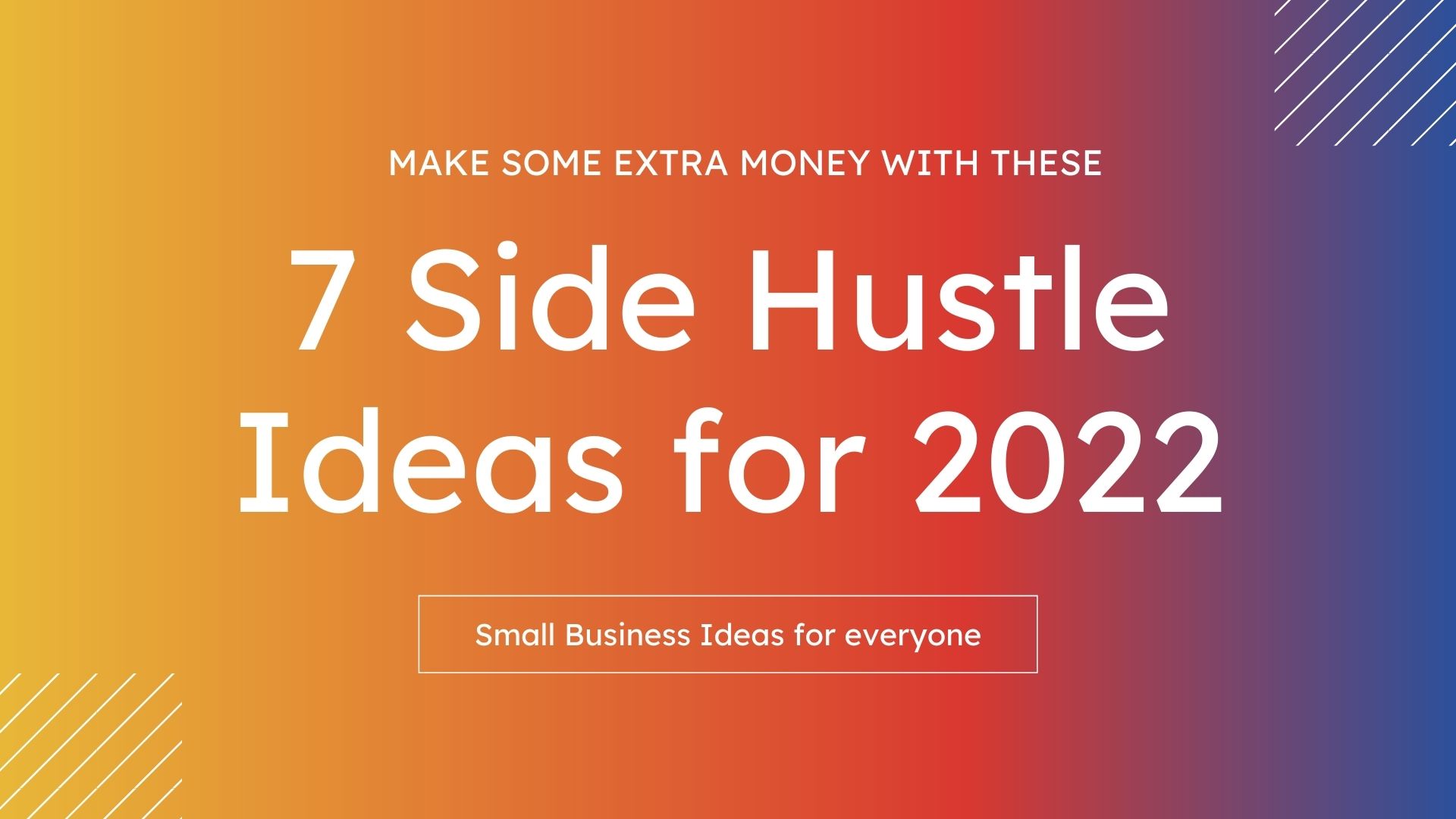 Everyone wants to make money in 2022, be it with a great new job/career, a side hustle, or a small business of their own, this is the year to make things happen.
Be it that the pandemic is putting a strain on your finances, or that you just need to get out of that job that you hate, or just need a small business of your own, these 7 simple side hustle small business ideas for 2022 can be a great start to earning that extra cash you need.
7 Simple Side Hustle Small Business Ideas for 2022
First of all, what is a side hustle?
Well, it can as simple as just making a but of extra cash, just to cover your expenses, or to save some money. It doesn't have to be a full force business at all, and even a hundred bucks extra a month can do the trick for some people.
Others, well, can turn a side hustle into a proper small business, building a financial future and freedom for the individuals involved. It all depends what your goals are and how much you are willing to dedicate of your time to.
These ideas listed below are just some of the potentially populate side hustle and small business ideas that you may get your hands on, to start making some extra cash, or dedicate more time to turn it into a proper, legitimate business model.
To go above and beyond, our Funding Experts will also outline what you may be able to get funding for, from various government sources and how much, to cover the needed costs to get you going.
So what do you really have to lose? But think about what you have to gain!
Side Hustle Idea #1: Starting a photography business
Ever wonder why there are so many photography businesses? Have you tried to do a Google search, or look on sites like Kijiji or Facebook Market place for photography? There are hundreds, in your area alone.
Sure it's competitive, but it's a start. This is a side hustle business anyways, right?
Taking photos of a wedding can give you minimum $1,000 to $5,000 per shoot!
On the other hand, you can be a seasonal photographer and only focus on the big events (Christmas, Easter, Halloween, New Year, or do baby photos, graduation photos..etc) A ton of money to be made here and all you need is a camera, a few backdrops and some marketing!
In terms of government funding for starting a photography business, you can get funding to purchase the needed tools, the equipment, to pay for marketing and much more. Under $10,000 should get you set up and best of all, you can ask the government for these funds!
Use the Funding Database to access a list of all available government funding options.
A CanadaStartups.org member from Oakville, Ontario was asked about their side hustle as a photographer, commenting that they average $50,000 per year, part-time, just doing one even photo shoot a month, and started with an iPhone camera!
Side Hustle Idea #2: Thrift shopper and reseller business
Another amazing side hustle, if you have the time is to visit the numerous thrifty locations and launch your own thrift store reseller program.
Many thrift stores have great items on dispaly, but many shoppers don't want to take the time to visit, to rummage through the items, to find that one good piece. But, what if you did it for them and listed ALL of the good finds on your website, or sellers platform (Facebook marketplace, kijiji, craigslist..etc)
There are many good items, great label items, or those high brand names that are hidden gems amongst the variety of items available. Seems dumb, but pure profit for those who have the time to invest.
A Michael Kors purse costs $5 in the thrift store; can be resold online for 10x that to the right buyer. That is huge profit on a item that you did not have to spend big on.
Now, think about how many items like this exist.
Best of all, if this is sometime you wan tot get into, government funding can help you get this side hustle going. Money to purchase inventory, to create a website and to cover your costs can start you off with a minimal investment.
A CanadaStartups member in Victoria BC was asked about the exact business model, commenting that they average 200 to 300 sales of these types of goodies, by rummaging though thrift store inventory and reselling – each month! Averaging approximate $7,500 in PROFIT per month!
Side Hustle Idea #3: Kids Birthday Party Entertainer
I am not wearing a clown costume, you might say. But, as a side hustle business, being a clown at a kids birthday party is just one small part of the job that can land you up to $1,000 per a hour or two of work!
With the pandemic closing down many of the kids fun zones, play centers and playgrounds, parents of younger kids are now looking at bringing the fun to their own homes, backyards and are having smaller gatherings.
Playing a clown, a super hero, or a popular cartoon character (Paw Patrol, Mickey Mouse..etc) can land you some big bucks as a side hustle business that can turn more profit than some big businesses. And best of all, it's in high demand!
In 2021, this industry has seen a spike in number of businesses registered across Canada – with CanadaStartups having numerous members averaging from $500 per day in revenue to as much as $50,000 per month in revenue – from kids parties!!!
You can do this on the weekends and land 2-3 parties a day and walk away happy!
If you are considering this side hustle, getting the money needed to equip your self and your business can be as simple as contacting the various government funding agencies and getting a government grant, or a government loan to get you started!
Side Hustle Idea #4: Become a Freelancer (a writer or similar)
With the pandemic, most employers are not hiring people to work from home, to perform daily tasks that one would be doing in an office environment, during "regular non covid times".
This trend has inspired A LOT of people to become freelancers, to take on gigs, or side-hustles and start their own businesses doing so.
From it just being a side hustle, you can make a few hundreds dollars per week, depending on your skill level, time investment and ability to find work. Others turn it into full time business, bringing in thousands of dollars per week, managing a number of staff..etc
Become a virtual assistant, do tasks that are needed for multiple companies. You can write articles/content, blog posts, become a social media expert (you sit on Instagram and Facebook all day anyways), might as well get paid for it. Design logos, websites, whatever your skills may be, use them.
If you want to become a freelancer, you can get tax credits for working from home, but also benefit from various government grants, government loans and assistance programs to cover your costs.
Side Hustle Idea #5: Start a doggy day care / or dog walking business
People love their pets, especial dogs!
An average Canadian spends $1,500 to $5,000 per year on their pet.
Depending on the city, or your surroundings, you may be able to star a side hustle as a dog walking business. A CanadaStartups member from Toronto, Ontario brings in $700 per day, 5 days per week, walking a number of dogs downtown, twice per day!
$700 per day as a side-hustle, sign me up!
If you want to blow this business up and really make it a thing, you can hire students to walk the dogs, collect a percentage of the profits and sit back and relax, turning your side hustle into a full on business.  And, ask the government to cover your funding needs!
Side Hustle Idea #6: Food Delivery Service Driver
Got a car? Got some time?
People are always hungry, especially when the government decides to shut down restaurants and allow you only to eat out via take out.
Skip the Dish and Uber Eats dominate the markets in Canada – working with them as a driver you can bring in as much an average of $20 to $50 per hour!
Register this side hustle as a business and you can get your expenses covered; phone bill, parking, gas, car insurance, vehicle depreciation, or even vehicle payments! Easy way to make some money and if it helps, you can kick start it by borrowing some funds via government loans to buy a fleet of cars and manage your family and friends who can be the drivers!
1 car and 1 driver $2o to $50 per hour; now times that by 2, or 3 drivers where you take a cut!
Side Hustle Idea #7: Make home-made Goodies
If you are crafty, know how to draw, design, sow, cook, bake..etc; making home made goodies can bring in some side hustle money for you.
All you need is an Instagram account, make a following and sell your cookies, or cakes, or deserts or whatever it is you are good at. The good thing is that there is a market for everything!
A CanadaStartups member from Edmonton, Alberta buys left over fabric and leather cutouts from a sowing factory and stitches together children purses, bows and hair bands and brings in $500 to $1,000 per week selling directly on Instagram and Etsy – while working full time and only doing this side hustle on the weekends.
Another Canada Startups member from Hamilton, Ontario has created a sugar cookie business, molding and designing cookies for special occasions, with a unique twist and averages $2,500 in profit per month! She was able to obtain a government fund to cover the costs of the needed equipment too!
Remember, anything and everything can sell, and really all you need to do is try and invest a bit of time into it. These 7 side hustles are just a few ideas that you can start on the side, on the weekend, pull in some money and get going. But there are plenty more!
If money is an issue, the government can help.
There are various government funding options that help with startup costs, equipment/tool costs and much more – again, all you have to do is try!
SEARCHES RELATED TO EXTRA MONEY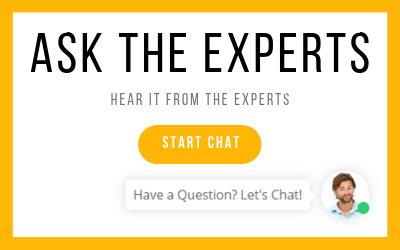 I WANT START A BUSINESS IN...
IS THERE HELP IN MY INDUSTRY?
Try the Startup Assessment now and find out what your business needs to succeed.