The State Of Canadian Government Funding for Businesses 
The Canadian government has been through quite a bit in the last few years. From the start and impact of the pandemic, to the near recession times in regards to the housing market, interest rate hikes, the unemployment number being through the roof and simply a big mess, financially speaking. 
Many Canadians are wondering, what is the current state of the economy and the availability of Canadian government funding options for small businesses?
Should business owners be concerned?
Should new startups put a hold on things?
Is there government funding support that entrepreneurs can rely on?
These questions are looming over as many Canadians plan for their future and prepare for the financial burden needed to start or run a small business. 
Now, to answer these questions and put your mind at ease.
The Canadian Government 
Looking back into history, some of the best times for a country such as Canada, were post-war, post-recession – at least in terms of plans to rebuild the economy. 
Looking at 2021, the government of Canada had the highest rate of approval for government funding. In fact, 92% of businesses that applied were approved for funding!
Not just that, but there were more funding options available to help boost the economy to a stronger than before position. This meant good news for small business owners all across Canada – at least, those who took on the support that was made available.
The Canadian government uses the government provided funding and hands it out to thousands of businesses each year; billions of dollars as a way to invest into the economy. This helps create jobs, build businesses and eventually, they collect the taxes – a win-win situation for all involved.
To answer those burning questions:
Should business owners be concerned?
Those who are in business should not be concerned about the state of the Canadian economy. The Canadian government supports entrepreneurship and is focused on ensuring that the economy is stable while it supports the creation of jobs and directly invests into business ownership via hundreds of available government funding options.
Personal situations, such as the cost of your mortgage, interest rates..etc come into play, as does your personal situation and plays a major role in business decisions – so this is something to keep in mind.
Should new startups put a hold on things?
Small businesses are what keeps the economy going. With that being said, the government of Canada is constantly adding new funding programs that help startups start. This is good news; as it means that the government wants you to start a business. The goal, to create a solid revenue stream, allowing you to create jobs – all equaling, more taxes for the government.
That is the win-win situation that everyone wants. 
The Canadian government currently has over 1,500 funding programs. You can see them all here in the Funding Database. Putting things on hold with your startup planning process can hinder your chances of getting the funding – so, no, don't place your idea on hold, and instead, focus on getting that funding, while it is available.
Is there government funding support that entrepreneurs can rely on?
As mentioned, over 1,500 funding programs are available Canada-wide, to help small business owners succeed. This includes new startup businesses, but also those looking to grow and expand.
These support programs come from the various levels of government, including the local, provincial and federal governments of Canada.
The various funding options that help entrepreneurs include government grants, government loans, tax  breaks and tax credits.
If you are considering starting a business in Canada; getting funding from the government should be your number one priority. 
The funds are available and your small business is able to take advantage of these funds to help cover a number of startup or expansion costs. This can enable you to focus on your business as you will have a bit more of that financial freedom to help you grow.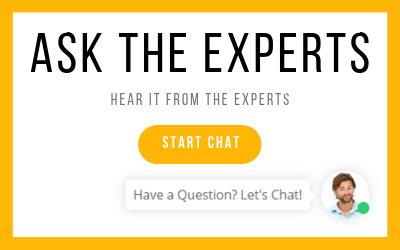 I WANT START A BUSINESS IN...
IS THERE HELP IN MY INDUSTRY?
Try the Startup Assessment now and find out what your business needs to succeed.